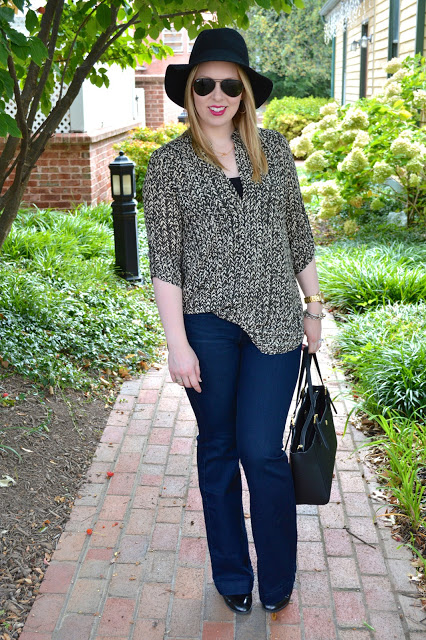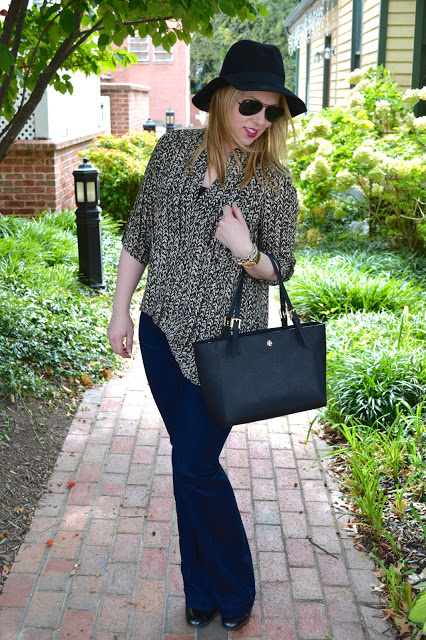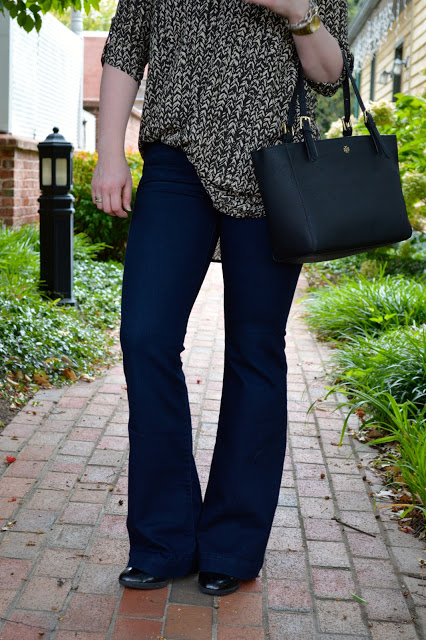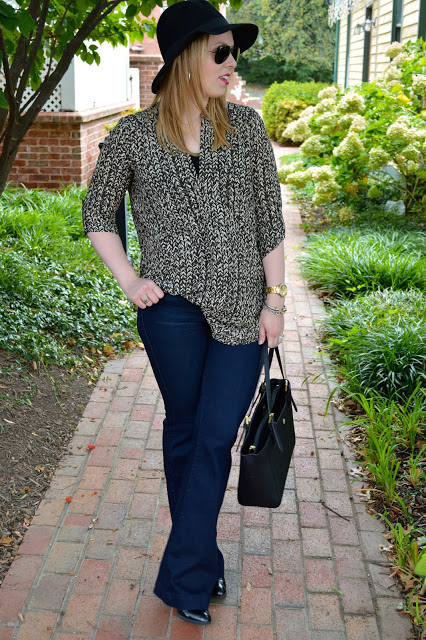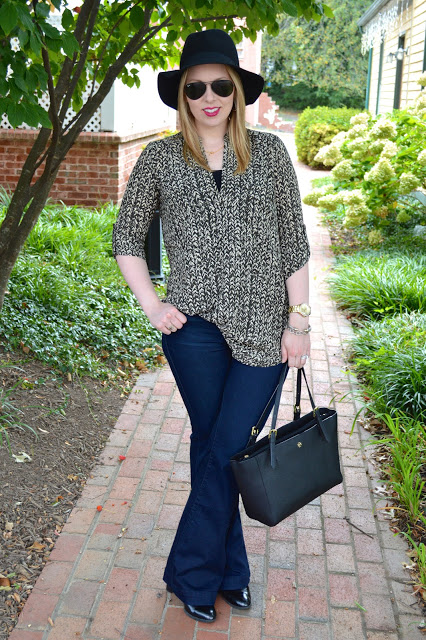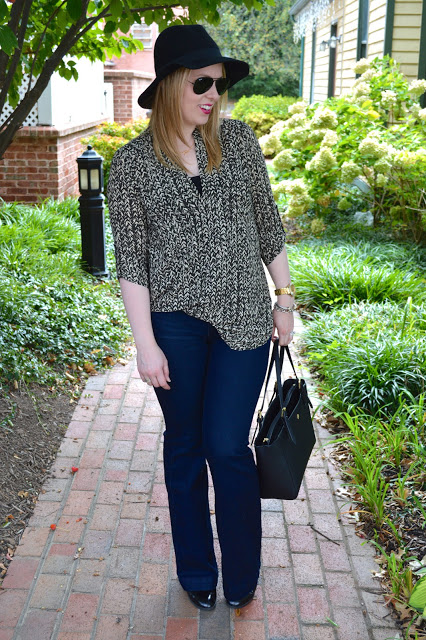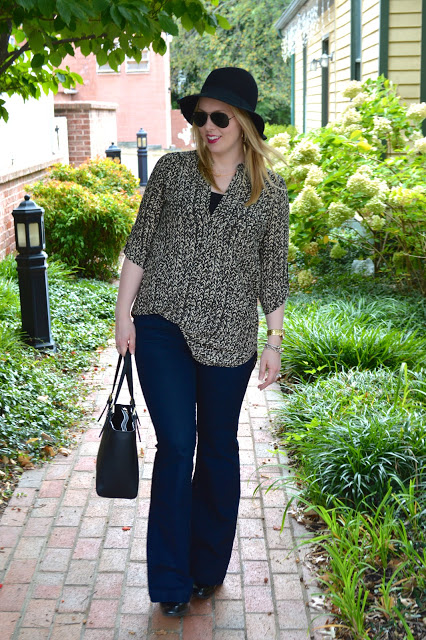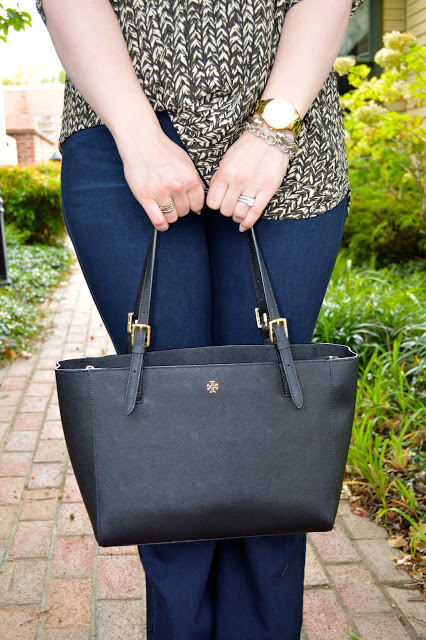 Happy Thursday, friends! Wow, can you believe another week is almost in the books?! Do you have any fun plans for the weekend? We had some outdoor plans for Saturday, but that is looking more and more unlikely with the potential arrival of Hurricane Joaquin. Let's hope we can have a little sunshine this weekend!
As I have mentioned in previous posts, flares are back! Flared jeans have always held a special place in my heart. In my middle school days, I was always wearing them. Although, the bell bottom leg is a little more present in this year's trend than it was in the early 2000s. A quick, funny story for you: I saved a pair of flare jeans from the last time they were in style and wore them to work last Friday. I hadn't worn this Free People updated version yet and was desperate for a trendy casual Friday look. Let's just say I should have waited to wear the Free People flares. The last time flares were in style, apparently low-rise jeans were as well. Needless to say, I was pulling up my jeans all day and was super uncomfortable. All I could think of was "why were low-rise jeans ever a thing?!"
Thankfully these Free People flares have a MUCH higher waist and are super comfortable. From my experience, Free People jeans tend to run small, but these flares have a little stretch to them. I ordered my regular denim size and they fit perfectly!
Hope you all have a wonderful weekend, and if you live on the east coast, try to stay dry!
….