I made this for New Year's Eve and it was so delicious! This pizza is so refreshing with the simple lemon juice dressing. It is the perfect combination with the flavorful herbs and olive oil acting as the "sauce" of the pizza. You could use different types of cheese, but mozzarella is such a simple flavor and I thought it would compliment the rest of the ingredients well. Experiment! It's such a simple yet tasty pizza, it would be hard to go wrong!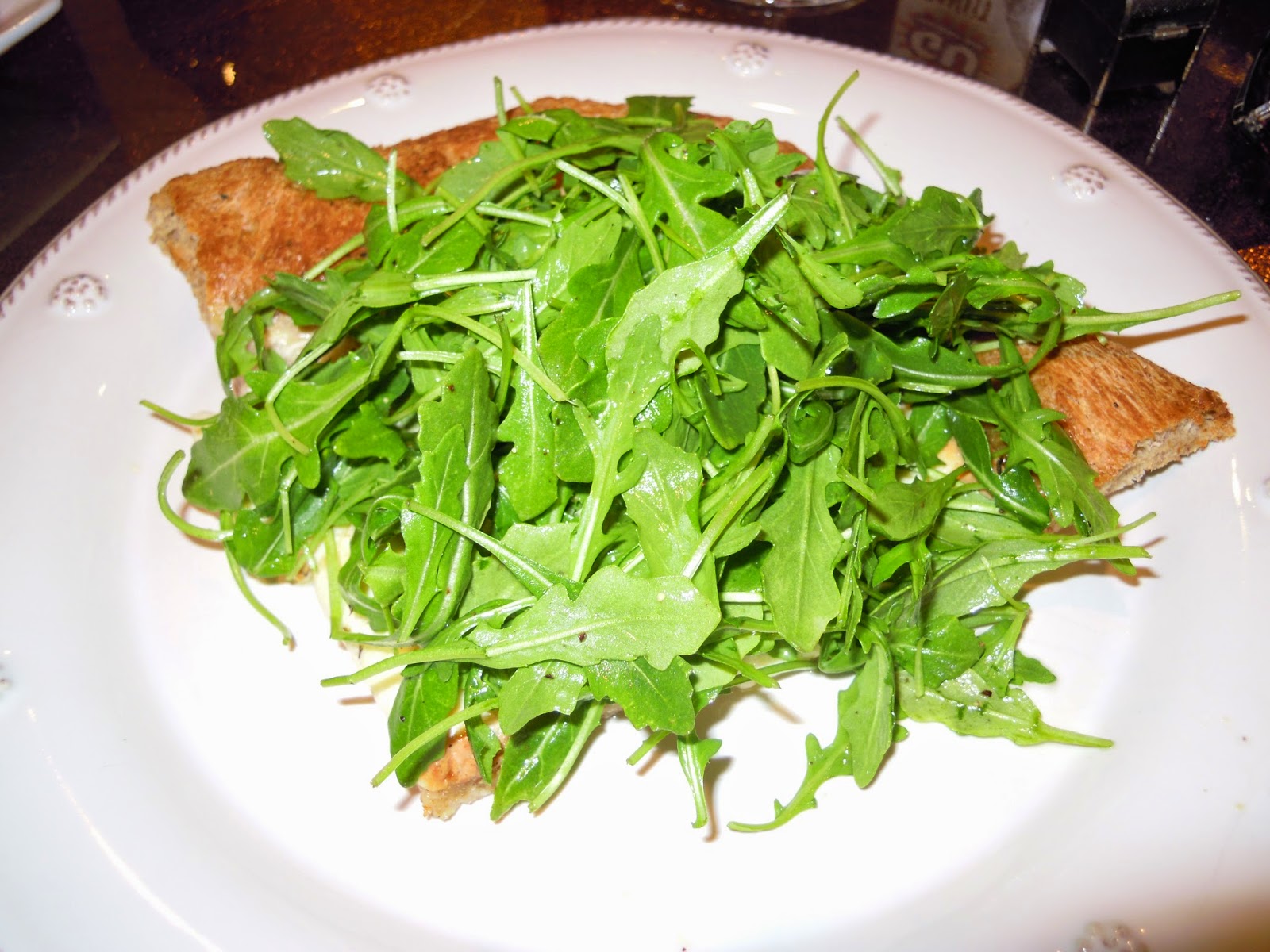 Arugula Pizza
1 store bought whole wheat pizza crust
1 pound mozzarella (BelGioioso Pre-sliced mozzarella)
1/3 – 1/4 cup extra virgin olive oil
3-4 garlic cloves (depending on how much you like garlic!)
1 tablespoon rosemary
1 tablespoon thyme
½ tablespoon oregano
2 cups arugula
Juice of 1 lemon
Salt and pepper to taste
Preheat oven to 375 degrees (or store bought pizza dough directions). Mold pizza dough onto baking sheet, pizza pan or pizza stone. Heat olive oil, garlic, rosemary, thyme and oregano for only about 2 minutes (you don't want the garlic to burn.) Brush olive oil mixture over pizza dough. Place mozzarella slices on the pizza dough. Lightly brush a little of the olive oil mixture over the mozzarella. Bake for about 15-20 minutes until crust is golden brown. Meanwhile, mix arugula with the juice of 1 lemon, salt and pepper. Top each slice of pizza with arugula.