This recipe combines two of my favorite things: avocados and tomatoes, specifically orange tomatoes. The avocado sauce is so creamy and delicious — I am already thinking of ways I can use this in other recipes! The avocados make this sauce slightly rich, but the meal is surprisingly light and perfect for a summer evening. Enjoy!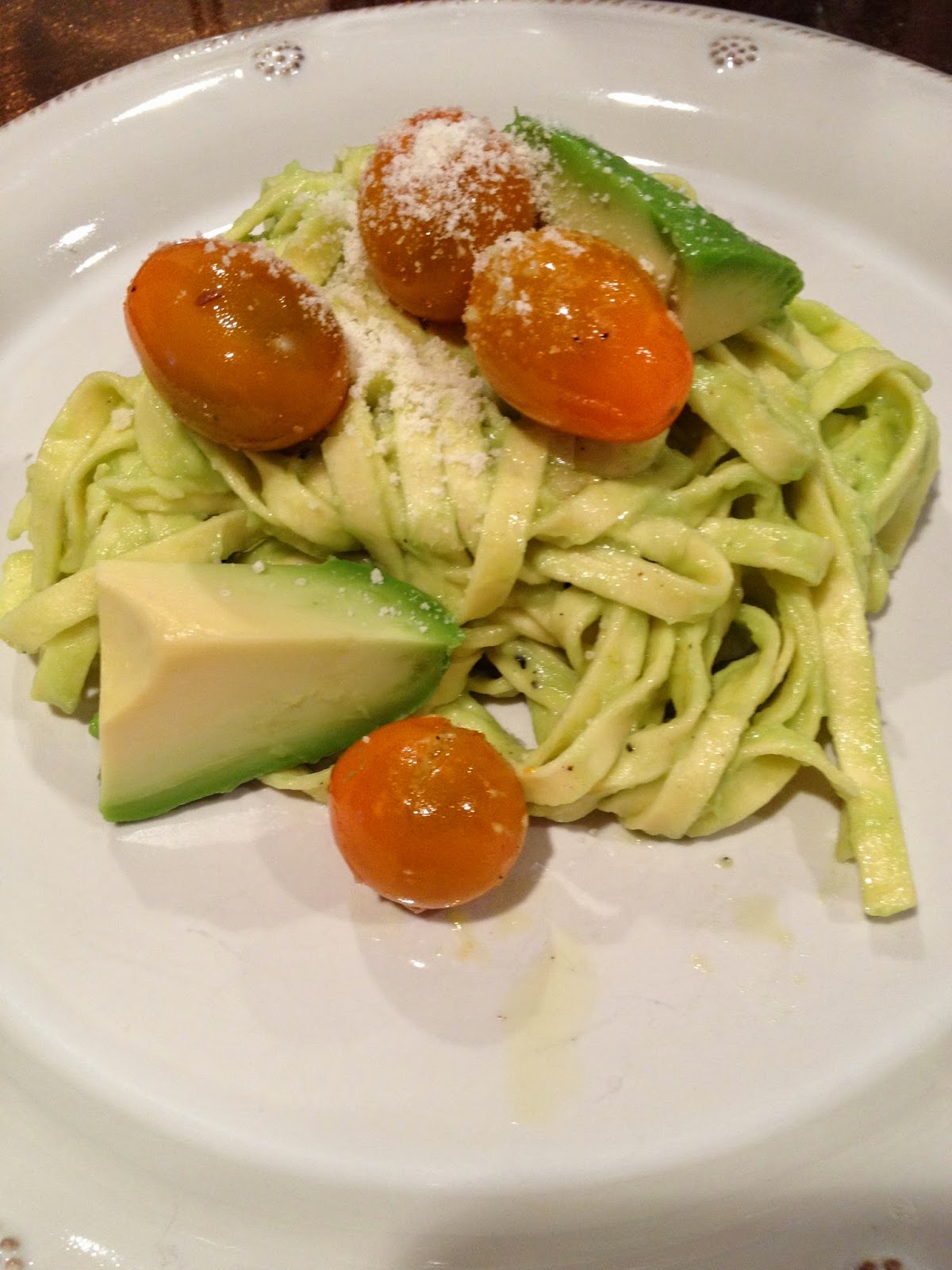 Avocado Pasta with Roasted Orange Tomatoes
2 ripe avocados
9 ounces fresh fettuccine or your favorite pasta
1 pint orange cherry tomatoes
2 cloves garlic
1/4 cup olive oil plus 1-2 tablespoons for roasting
2 tablespoons lemon juice
Salt and pepper to taste
Grated Parmesan cheese for garnish
Begin by cooking fettuccine or other favorite pasta according to package directions; reserve about 1/2 cup pasta water once pasta is cooked. Turn your oven to broil to roast the tomatoes. Toss orange cherry tomatoes with 1-2 tablespoons olive oil and 1 minced garlic clove. Roast in oven for 3 minutes. Meanwhile, peel one avocado and place in food processor with 1 garlic clove, 1/4 cup olive oil, lemon juice and salt and pepper. Pulse until the mixture is smooth and set aside. Once draining the pasta and reserving pasta water, return the pasta back to the pot and toss with avocado sauce, adding a few tablespoons of pasta water to make sure the sauce coats the pasta. Dice the remaining avocado. Add the roasted tomatoes and diced avocado to the pasta. Garnish with Parmesan cheese.