The perfect Sunday crock pot meal! Especially great for a cold January night. I used green onions and cheese to garnish the soup, but use any toppings that you like on your baked potato!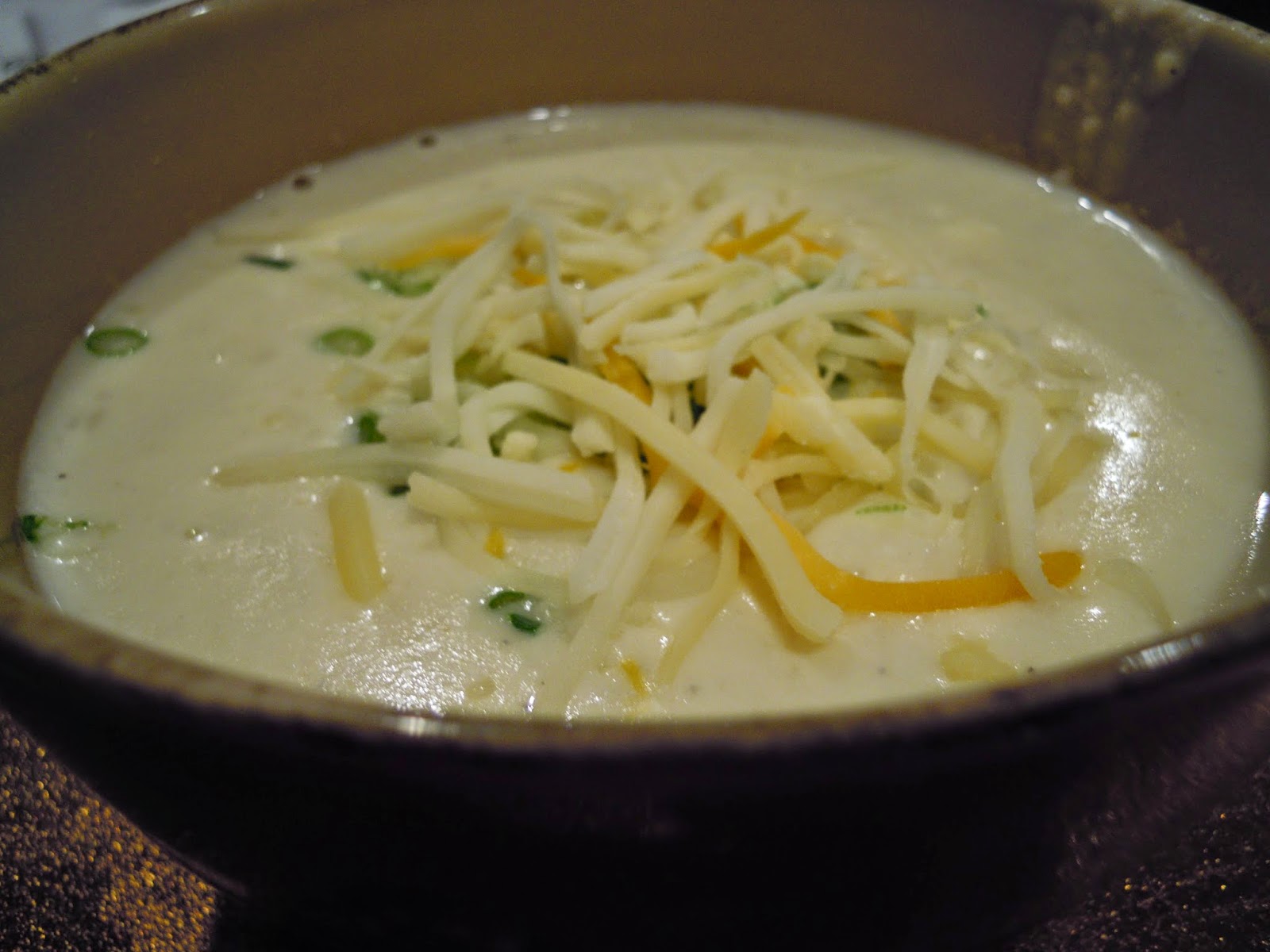 Baked Potato Soup
5 pounds Russet potatoes, peeled and cubed
48 ounces (1.5 packages) chicken stock (I used 32 ounces low sodium and 16 ounces regular)
1 yellow onion, diced
3 garlic cloves, minced
16 ounces softened cream cheese (I used low fat)
1 teaspoon cayenne pepper (more if you like it more spicy)
Salt and pepper to taste
Cheddar cheese and green onions to garnish
Peel and cube potatoes. Spray cooking spray in the crock pot. Add cubed potatoes. Add onion and garlic. Add salt, pepper and cayenne pepper. Pour chicken stock over potatoes. Cook for 4-6 hours. Half an hour before soup is finished cooking, break up some of the potatoes with a potato masher and add the softened cream cheese. Stir to combine and finish cooking for the additional 30 minutes. Once finished cooking, you can mash potatoes more if you like (I didn't do much mashing so there were still chunks of potatoes in the soup). Garnish with chopped green onions and cheddar cheese.