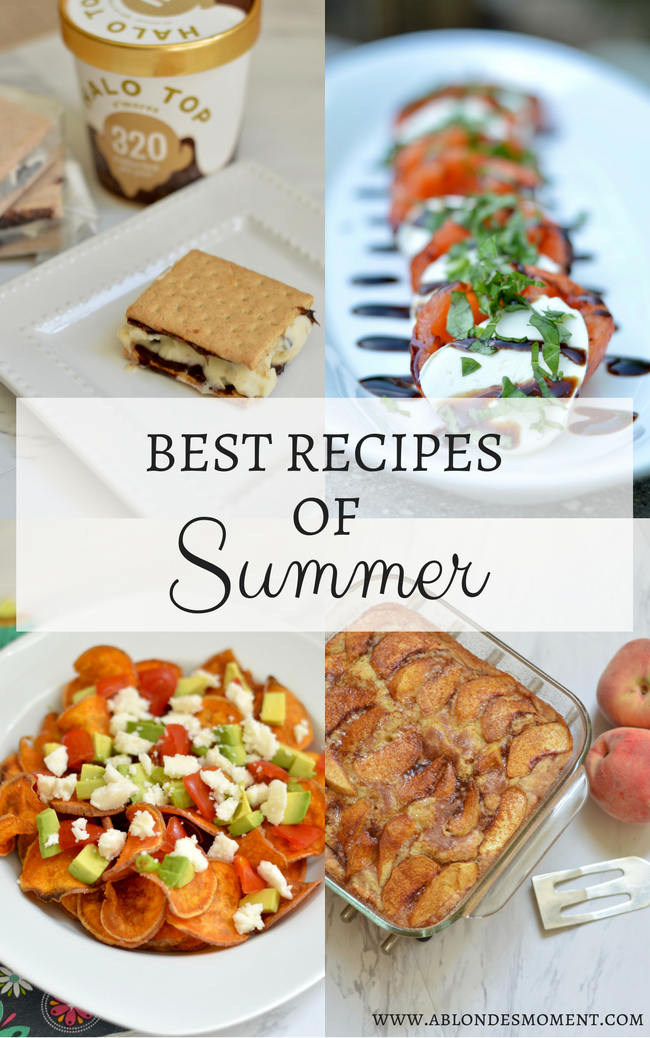 It is hard to believe it's already the middle of August. Since summer is coming to a close, I wanted to round up the best recipes of summer. And as much as I am looking forward to the flavors of fall, I'm still holding onto some sweet summer recipes for the next two weeks.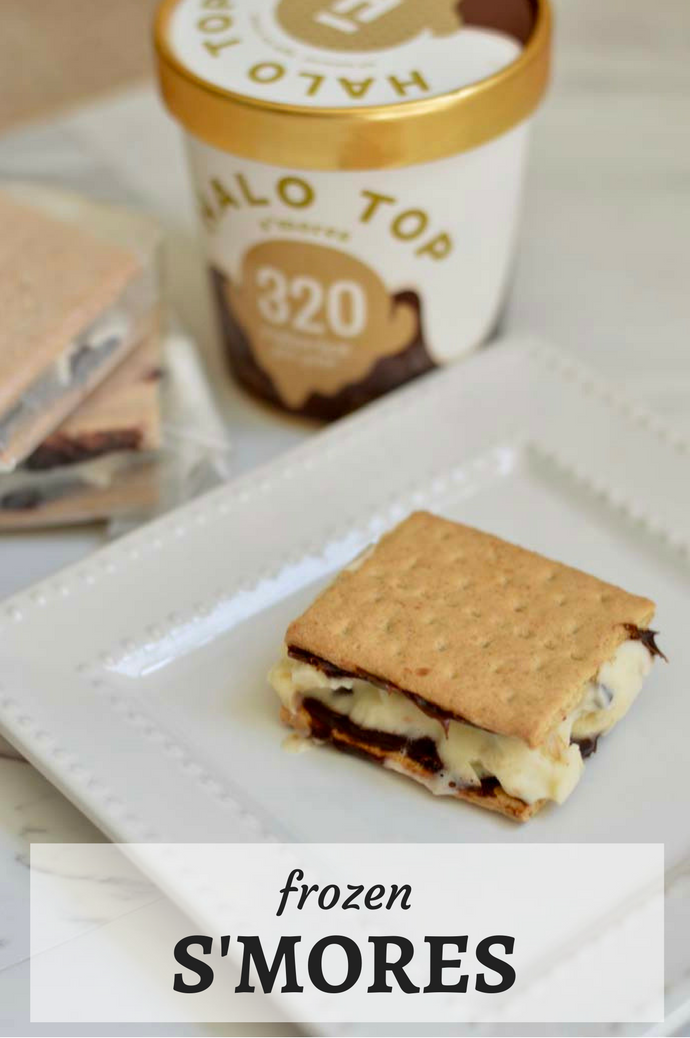 Frozen S'mores
Arguably one of my favorite recipes of summer, these frozen s'mores (see the full recipe here) are the perfect cool treat to beat the heat. Summer is the perfect time to sit by the fire and roasted marshmallows for the ultimate s'more, but some summer nights are just too warm for that. By swapping the toasted marshmallow for Halo Top's s'more ice cream, you get all the delicious flavors of a s'more but in the comfort of air conditioning! Oh, and it's healthier, too!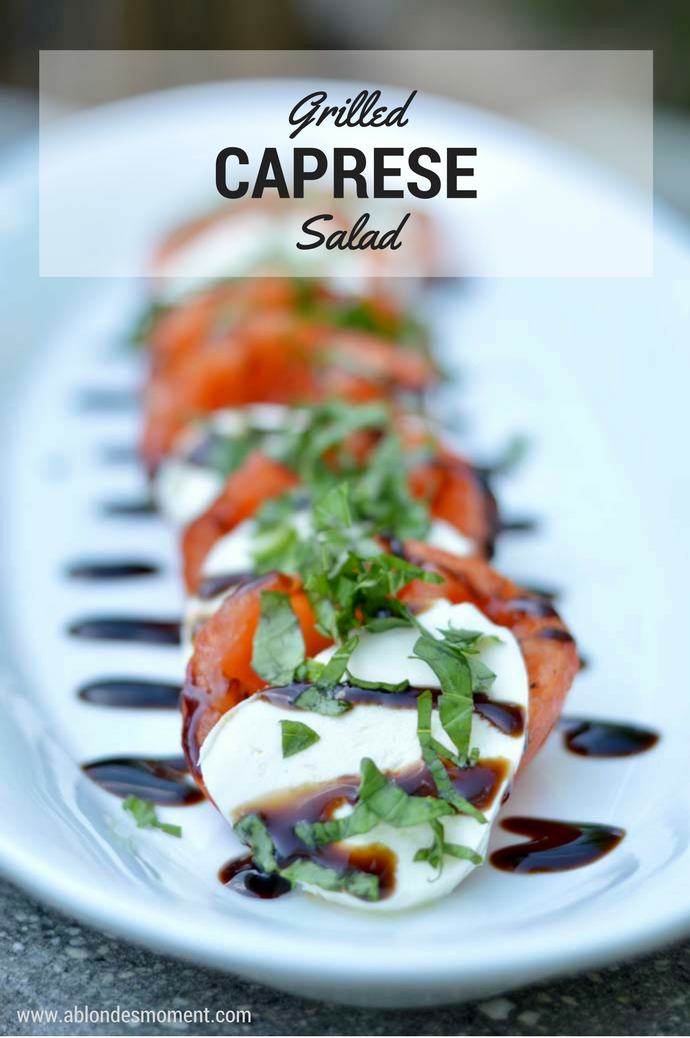 Grilled Caprese Salad
We love using the grill in the summertime and it will be seriously missed when the cold weather arrives. This was my first time grilling tomatoes and they sure didn't disappoint! Grilling really enhanced the flavor of the tomatoes and allowed the mozzarella cheese to melt so perfectly! Finish this summer dish with fresh basil and a balsamic glaze and you have a summer appetizer or salad that is hard to resist.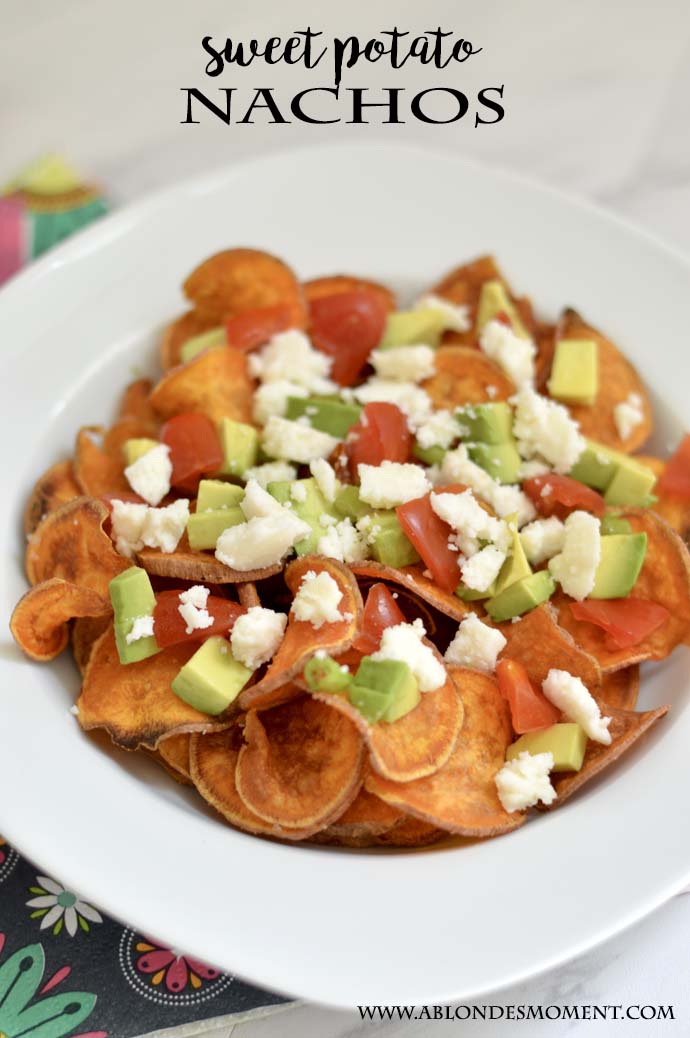 Sweet Potato Nachos
Although these Sweet Potato Nachos were a Ciñco de Mayo-inspired recipe, this healthier version of nachos can be made year round! With all the fresh toppings, it is definitely one of summer's best recipes. Go the vegetarian route like I did with these or add chicken for a different option. I love that these are just as customizable as regular nachos, but a little more on the healthy side.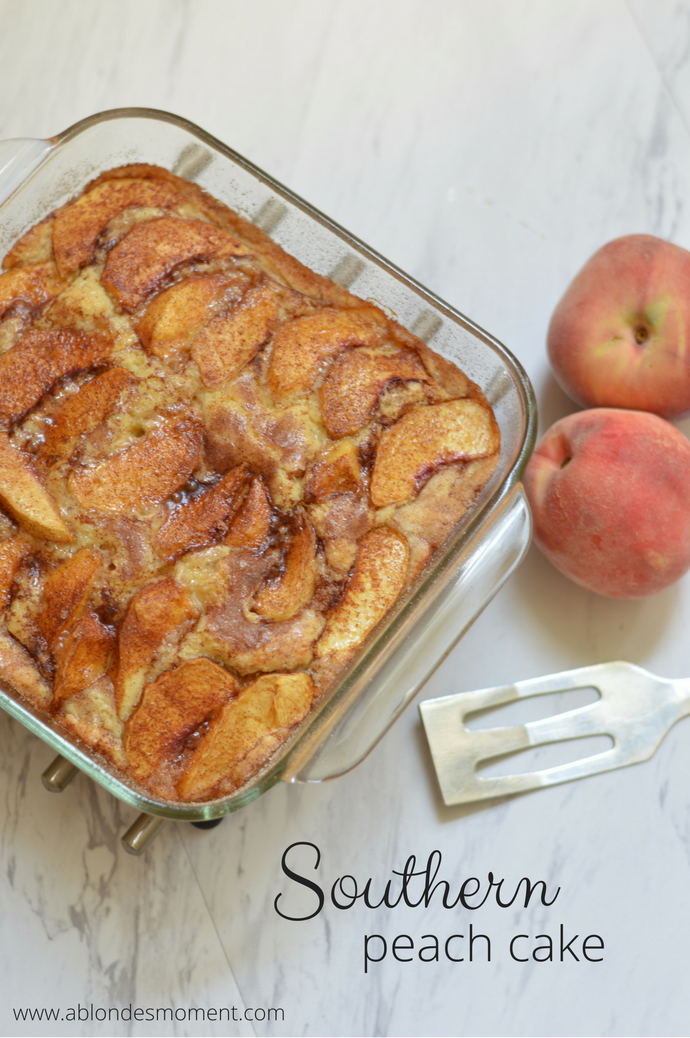 Southern Peach Cake
Last, but certainly not least, summer would not be complete without my great grandmother's Southern Peach Cake. Although I just shared the recipe last week, I had to include it in this round up of summer favorites. Fresh peaches take this peach cake to a new level. My favorite way to enjoy this cake is right when it comes out of the oven. You won't want to wait a second longer to enjoy this sweet summer treat!
What are your favorite recipes from summer? I would love to hear in the comments section below!
Also, have you had a chance to subscribe to A Blonde's Moment's Newsletter? Not only will you receive each post in your e-mail mailbox, but starting this Friday, a brand new, subscriber exclusive newsletter! If you are interested, you can sign up on the right side bar or sign up here.
Thanks for reading and see you back here tomorrow, friends!