As long as you use the black beans, panko or bread crumbs and egg (and spices!), you can really add any vegetables you like to the burgers. I only used the zucchini because I had it on hand, but you could also add a red or green pepper, eggplant, or any other vegetable. It's fun to experiment with different veggies!!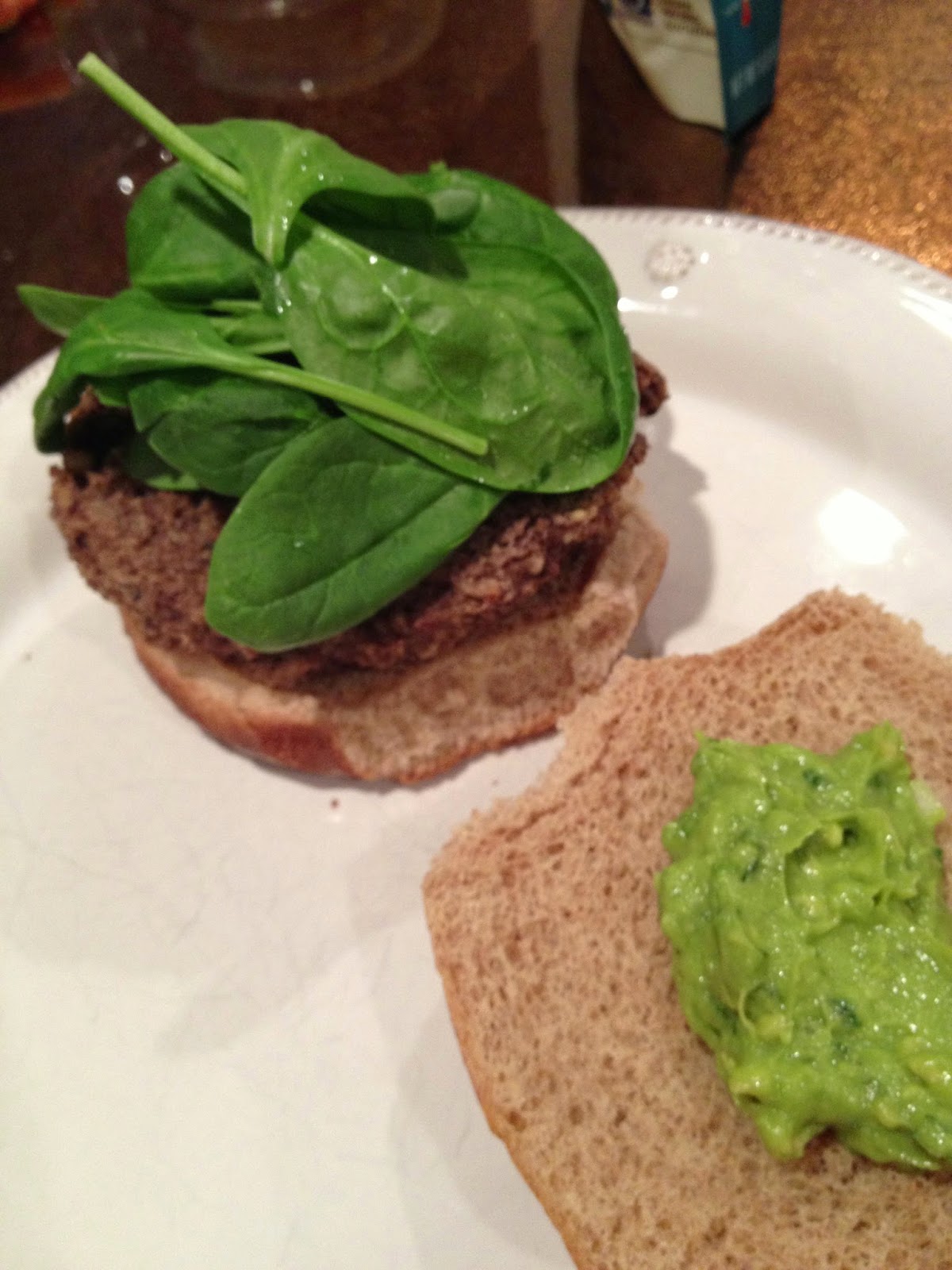 Black Bean Veggie Burger
1 can black beans, drained and rinsed
2 baby zucchini
1 yellow onion
2 garlic cloves
1 tablespoon cumin
½ tablespoon chili powder
1 cup panko bread crumbs
1 egg
1-2 cups spinach
Hamburger buns, toasted
Homemade or store-bought guacamole
Preheat oven to 375 degrees. Spray baking sheet with cooking spray. In a food processor, blend black beans, zucchini, onion, garlic cloves (I just cut them in chunks to help the food processor out a little!), cumin and chili powder until fully incorporated. Place black bean and zucchini mixture in separate bowl and mix in egg and panko bread crumbs. I used about 1 cup panko bread crumbs. Depending on how chunky your black bean and zucchini mixture is, you might need a little more or less of the panko, but you will be able to tell by the consistency. With an ice cream scoop, or ½ cup measuring cup, scoop mixture onto baking sheet and form into patties. Cook for 10 minutes and flip the patties; cook for another 10 minutes on the other side. Once the burgers are done, turn your oven to broil and allow the oven to heat up. Place the hamburger buns on a separate cooking sheet and place under broiler for about 30 seconds to toast. Garnish burger with spinach and guacamole.
Other topping options: feta cheese, roasted red peppers, jalapeños, red or green onions or sliced tomatoes!