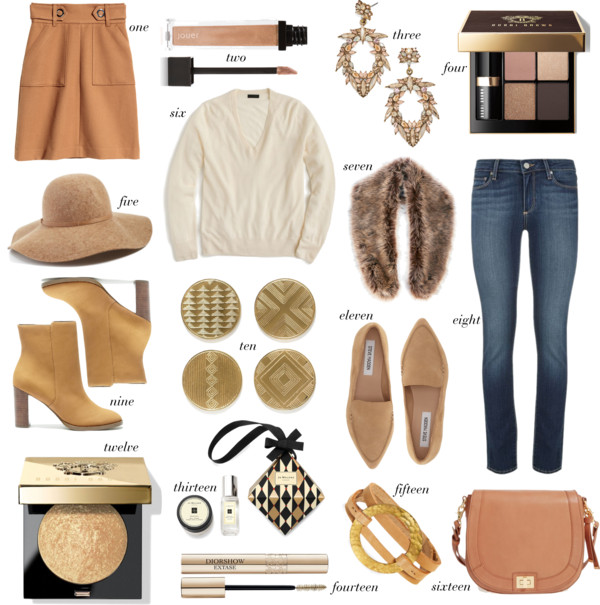 one | two | three | four | five | six | seven | eight |
nine | ten | eleven | twelve | thirteen | fourteen | fifteen | sixteen
If I had to give the month of November a color, it would most definitely be camel. Falling leaves, cooler temperatures and Thanksgiving (which is only three weeks away!!!) have me dreaming in neutrals…with little touches of gold.
I don't think it's any coincidence that this neutral color makes me think of November. Camel transitions to gold so perfectly, leading us into the festive holiday season. I've rounded up of a few of my favorite camel and gold pieces for today's post. From clothing to beauty products to home accessories, these shades are everywhere this season!
Did you hear about the Shopbop Surprise Sale that started yesterday? For three days, shop select styles up to 40% off! Here are a few of my favorite picks. You can click directly on the image 🙂
Thanks for stopping by and have a wonderful Wednesday, friends!
….
SHOP THE POST