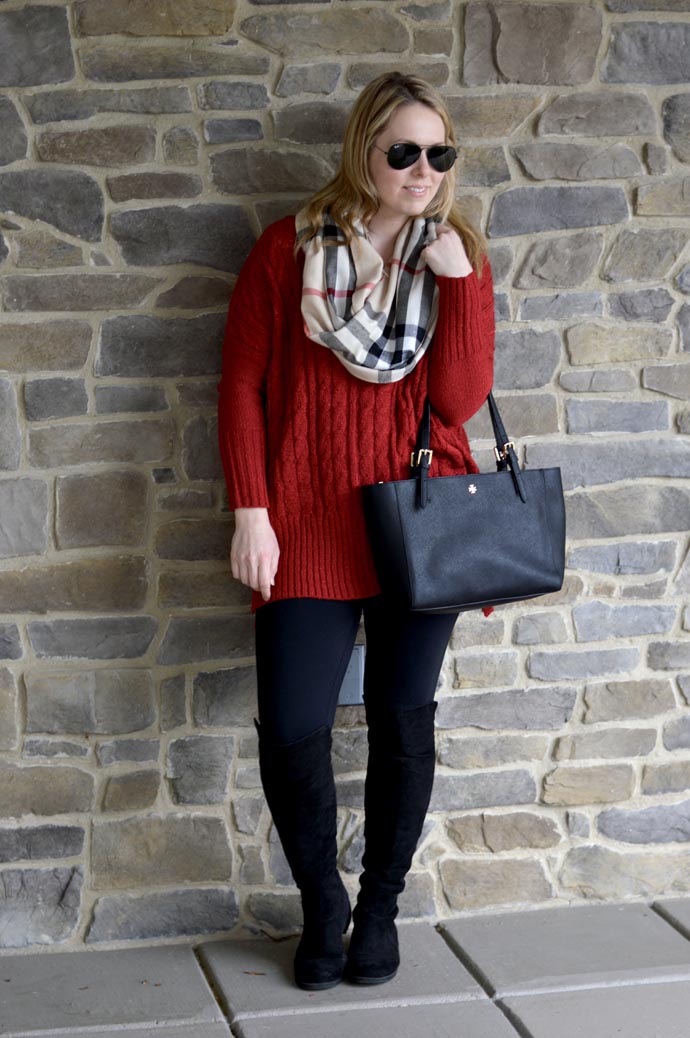 When it comes to casual outfits, there is nothing better than a sweater, leggings and over the knee boots for me. Add a scarf and you have a complete look that's perfect for the upcoming Valentine's Day holiday.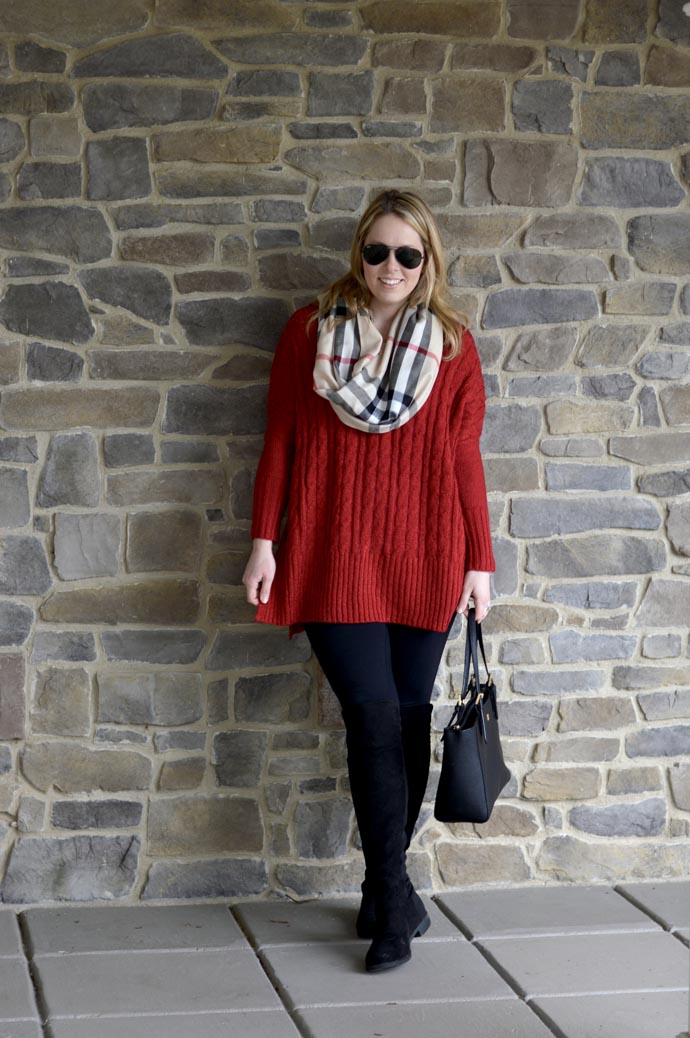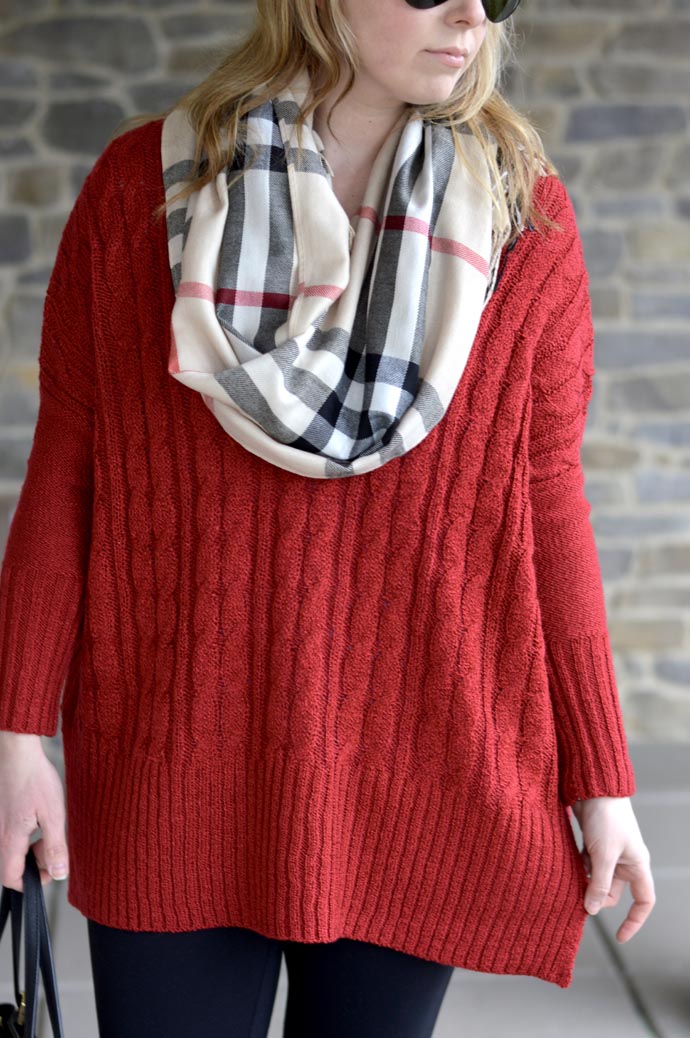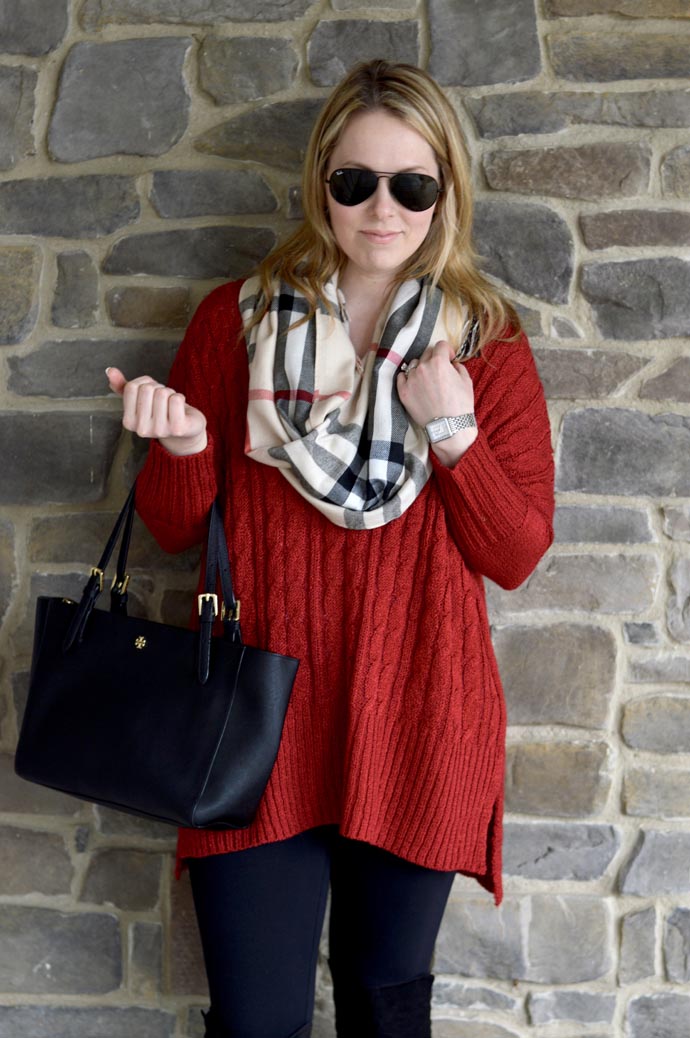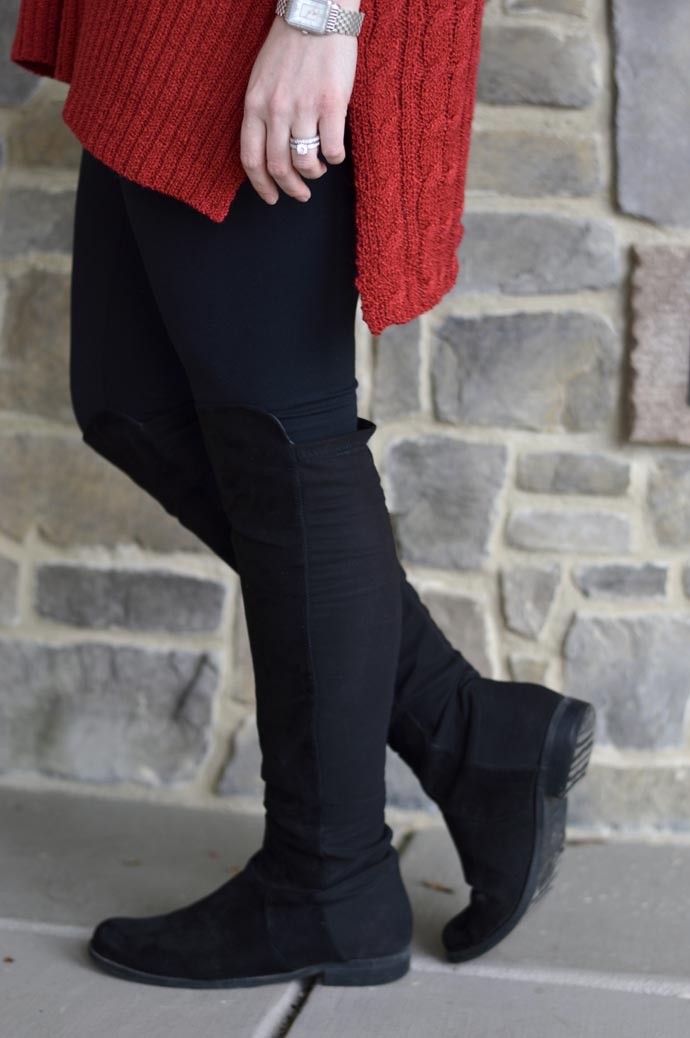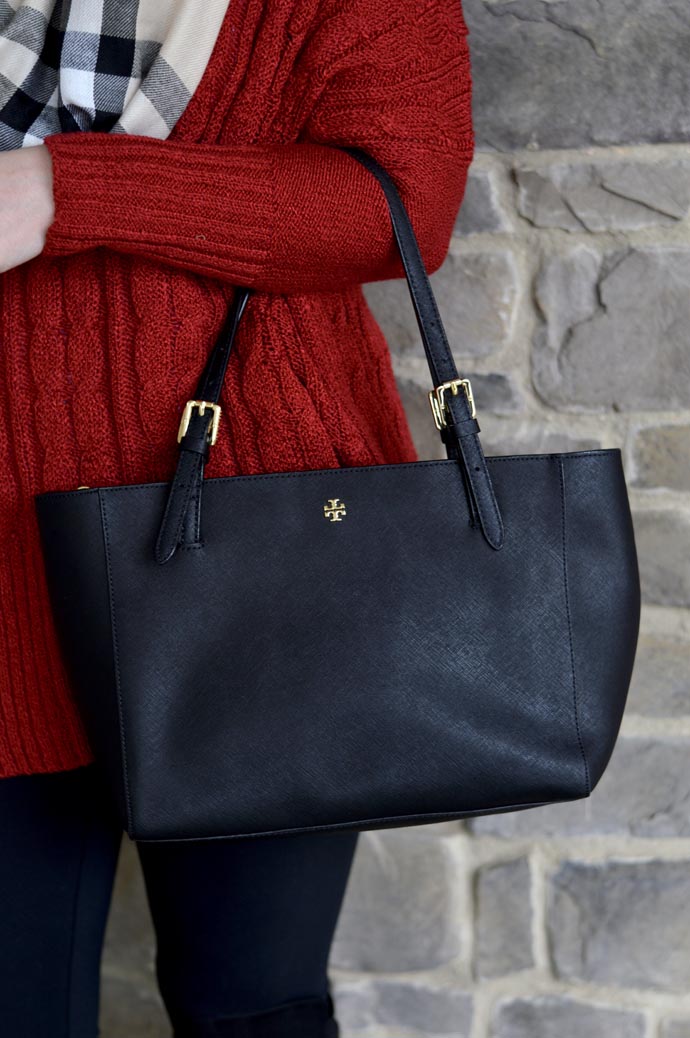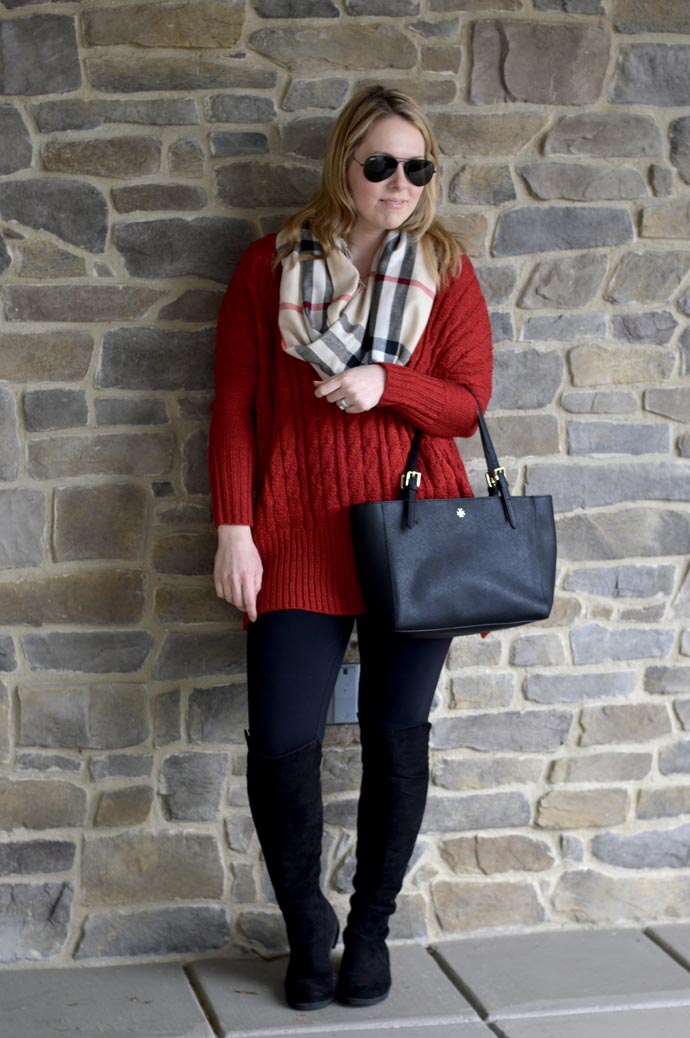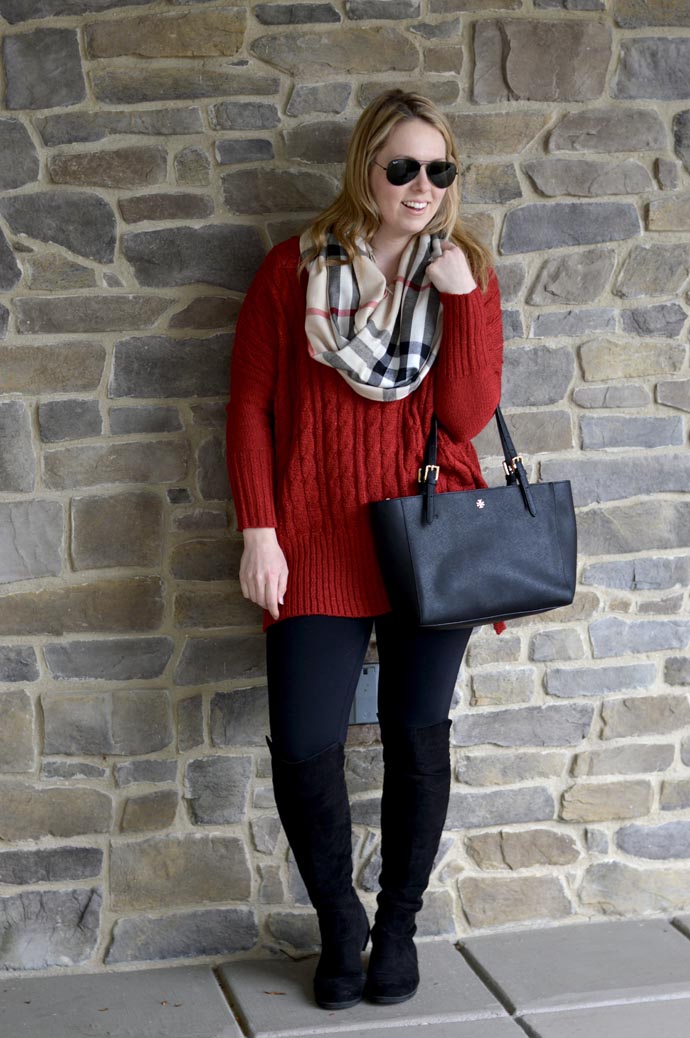 It seems like there is always a lot of Valentine's Day outfit inspiration for dressier events or even just going out to dinner. I wanted to share this more casual look for the holiday that also works as a great everyday winter look.
You might recognize this sweater — I wore it last week in the black and white version! I'm a firm believer that if you find something you like, buy multiple or at least multiple colors! I wore this for a few Christmas events and I love that I can bring it back in anticipation for February and Valentine's Day. And since the sweater has a deeper v-neck, I added the scarf which also changes up the look of the sweater. On the subject of the scarf, I actually tucked the ends up into the scarf to make it more "infinity-like" instead of the traditional blanket scarf style.
Have a great week, friends and see you back here tomorrow for an all new food recipe. I'm remaking one of my favorite childhood treats, so be sure to stop by!
….
SHOP THE POST