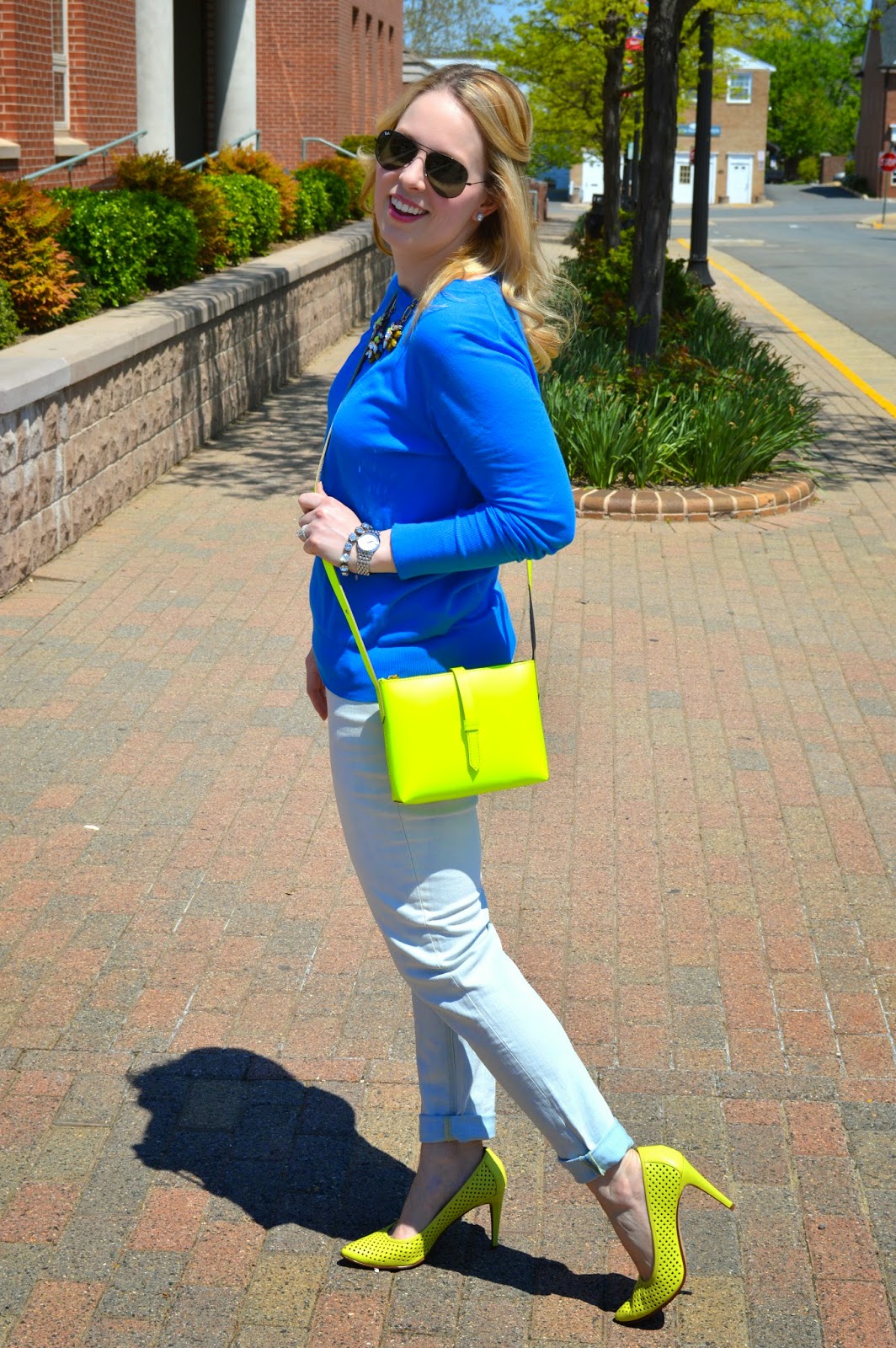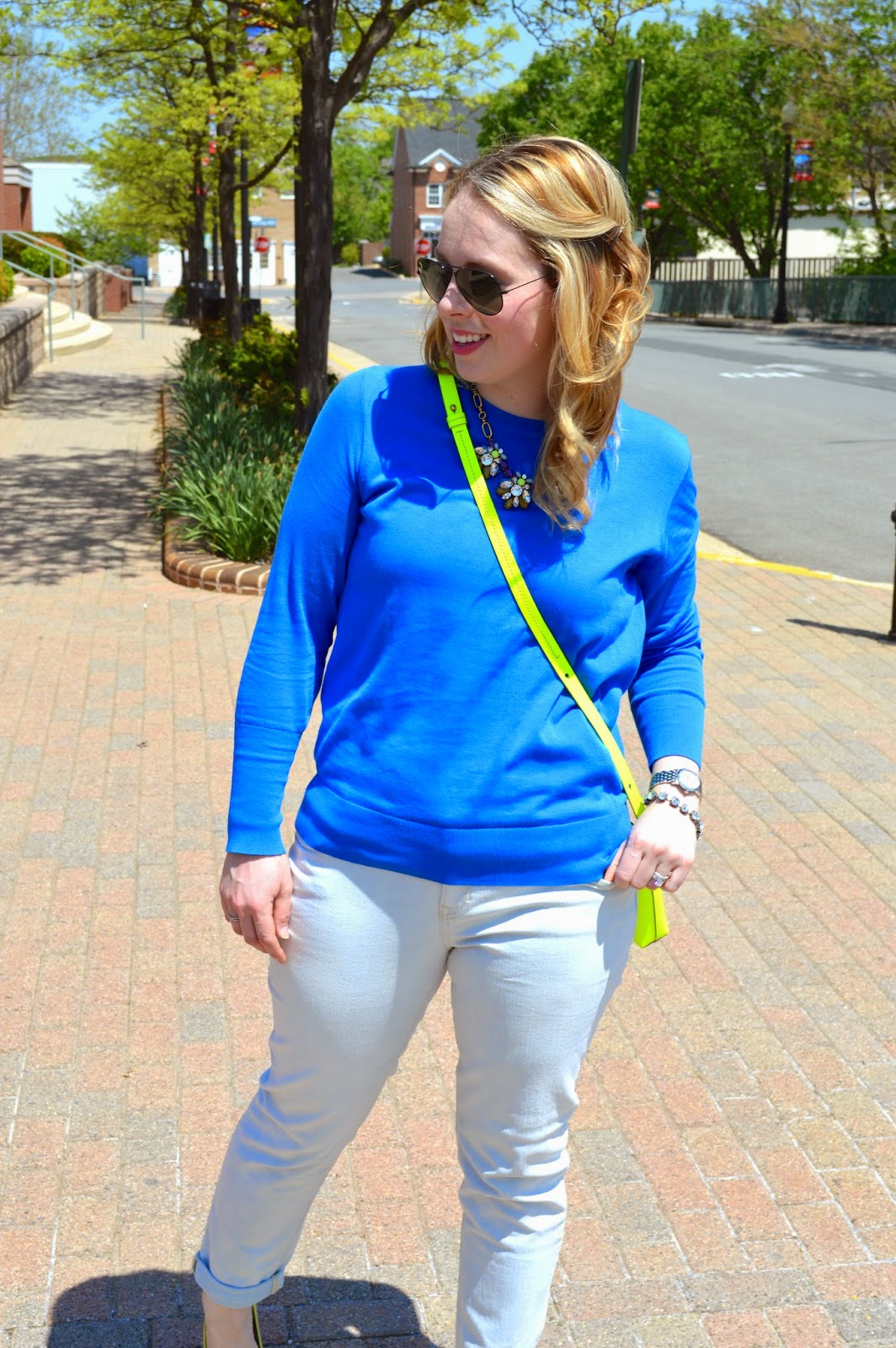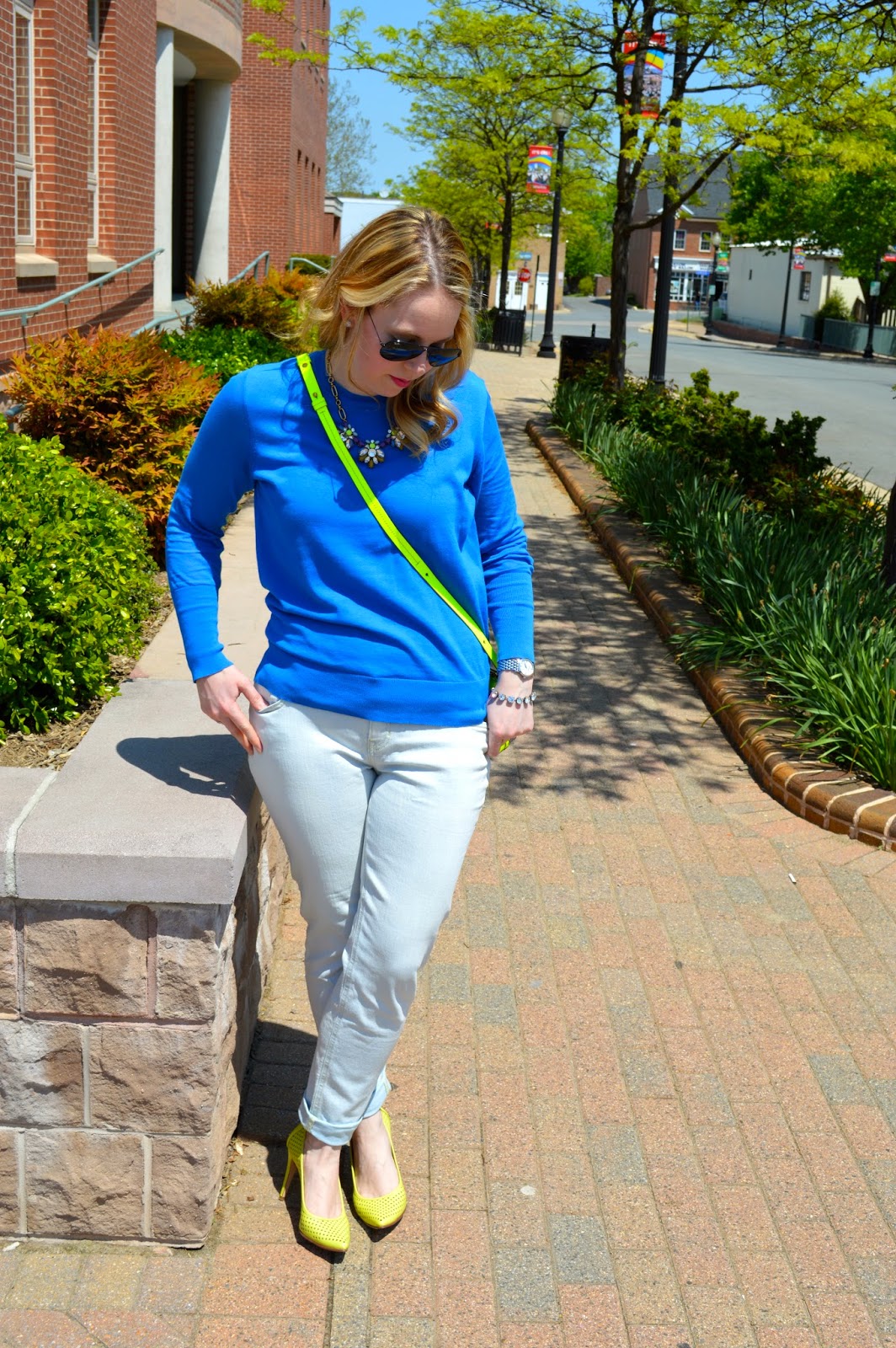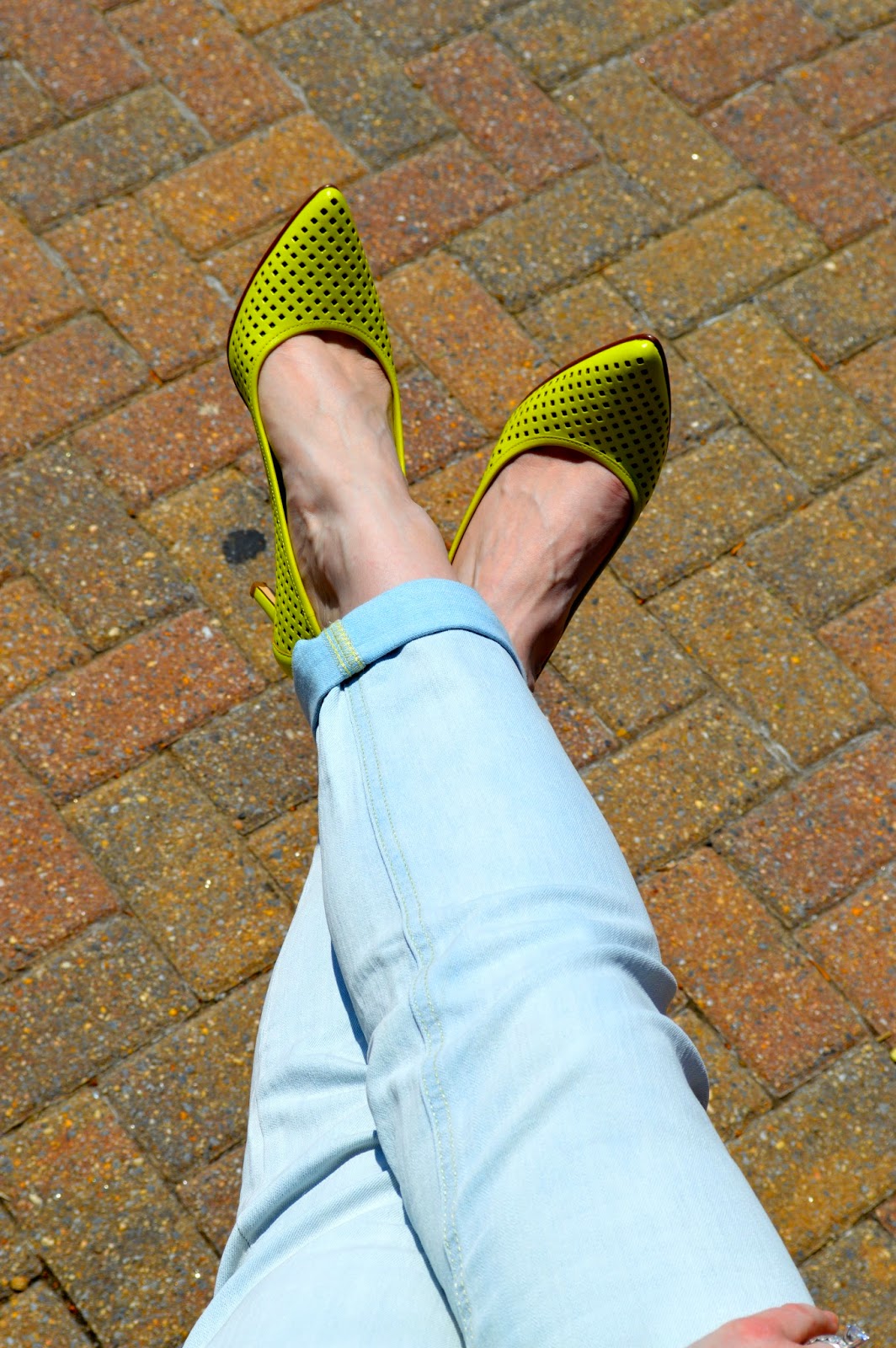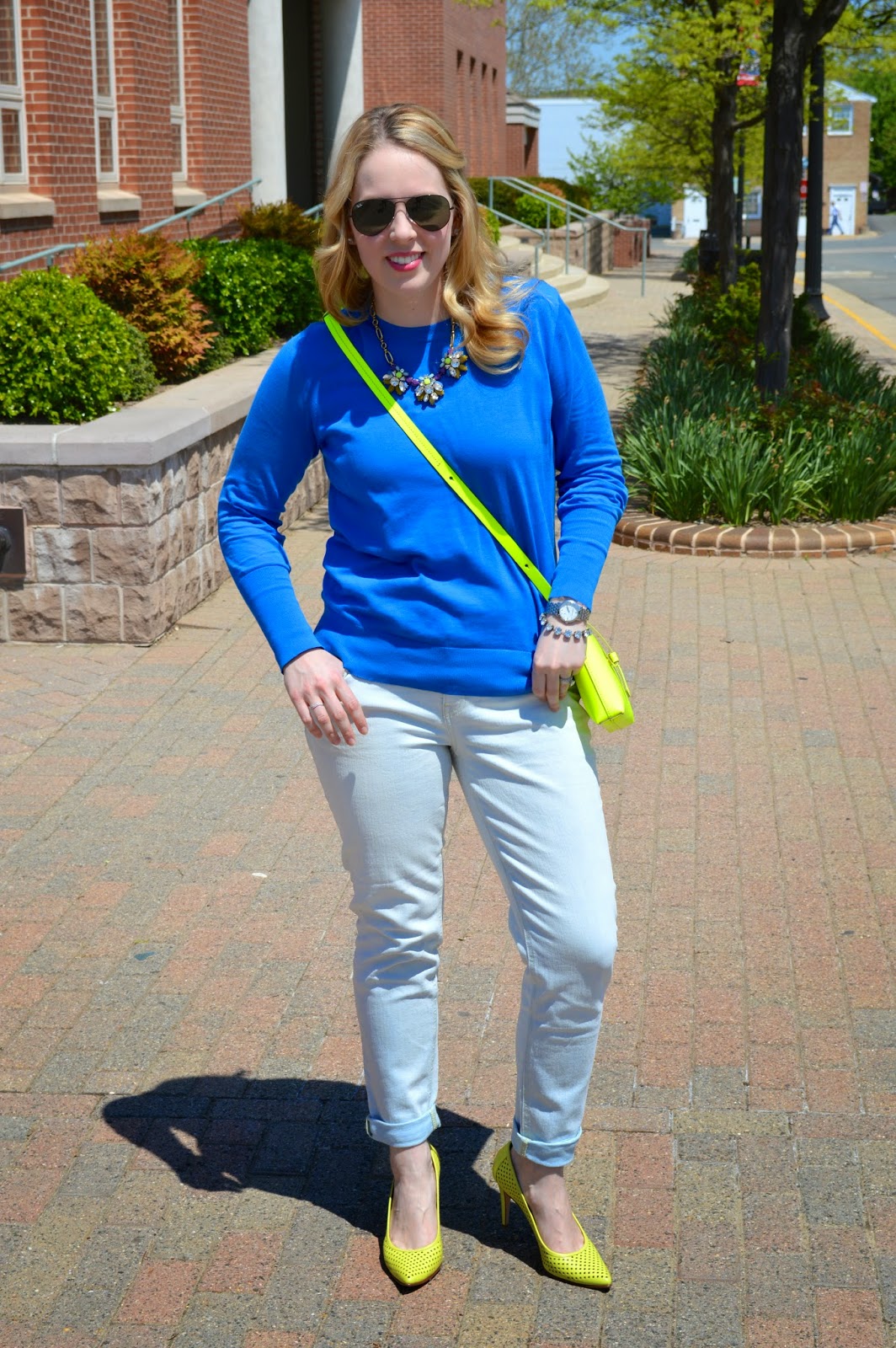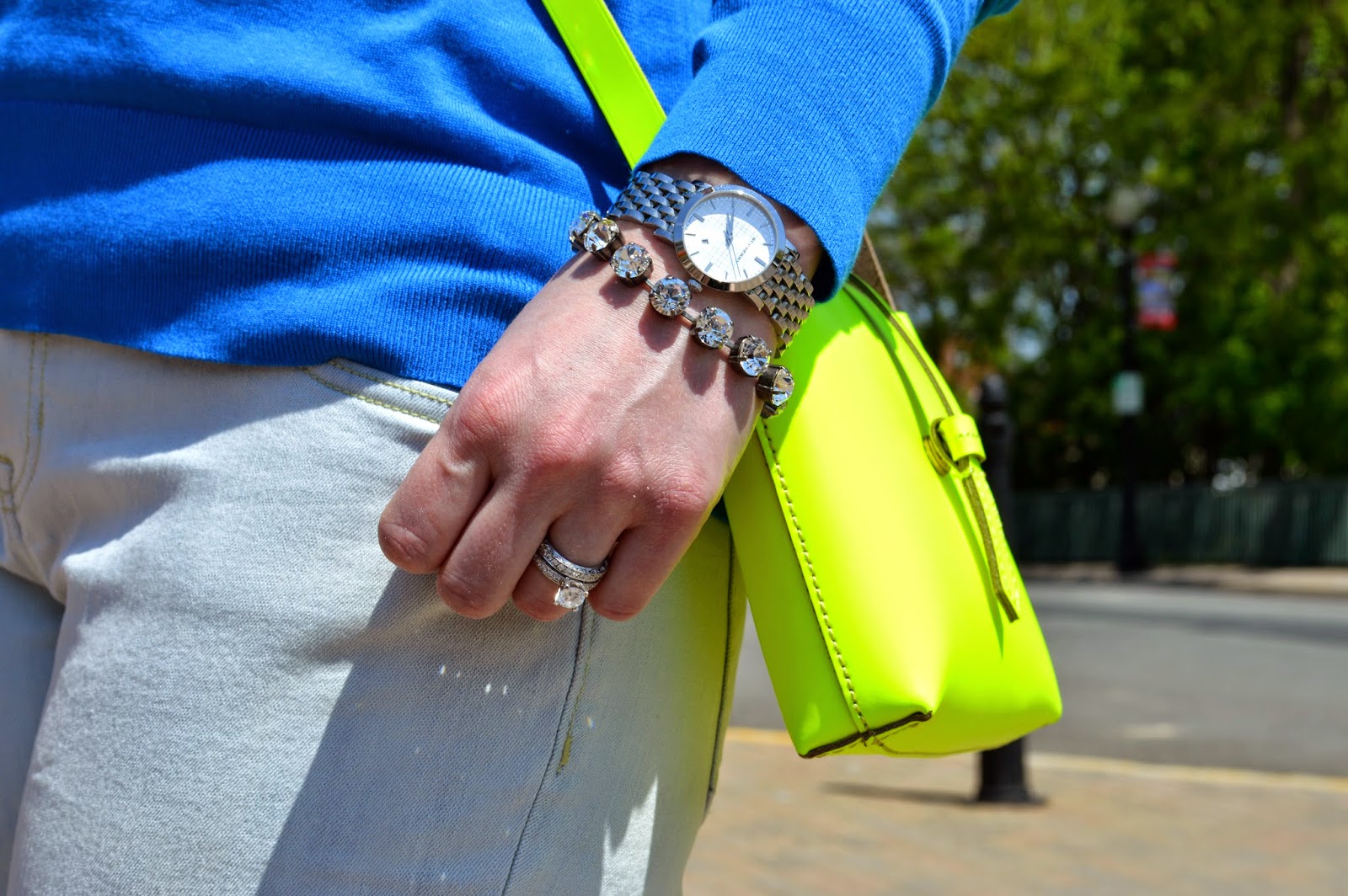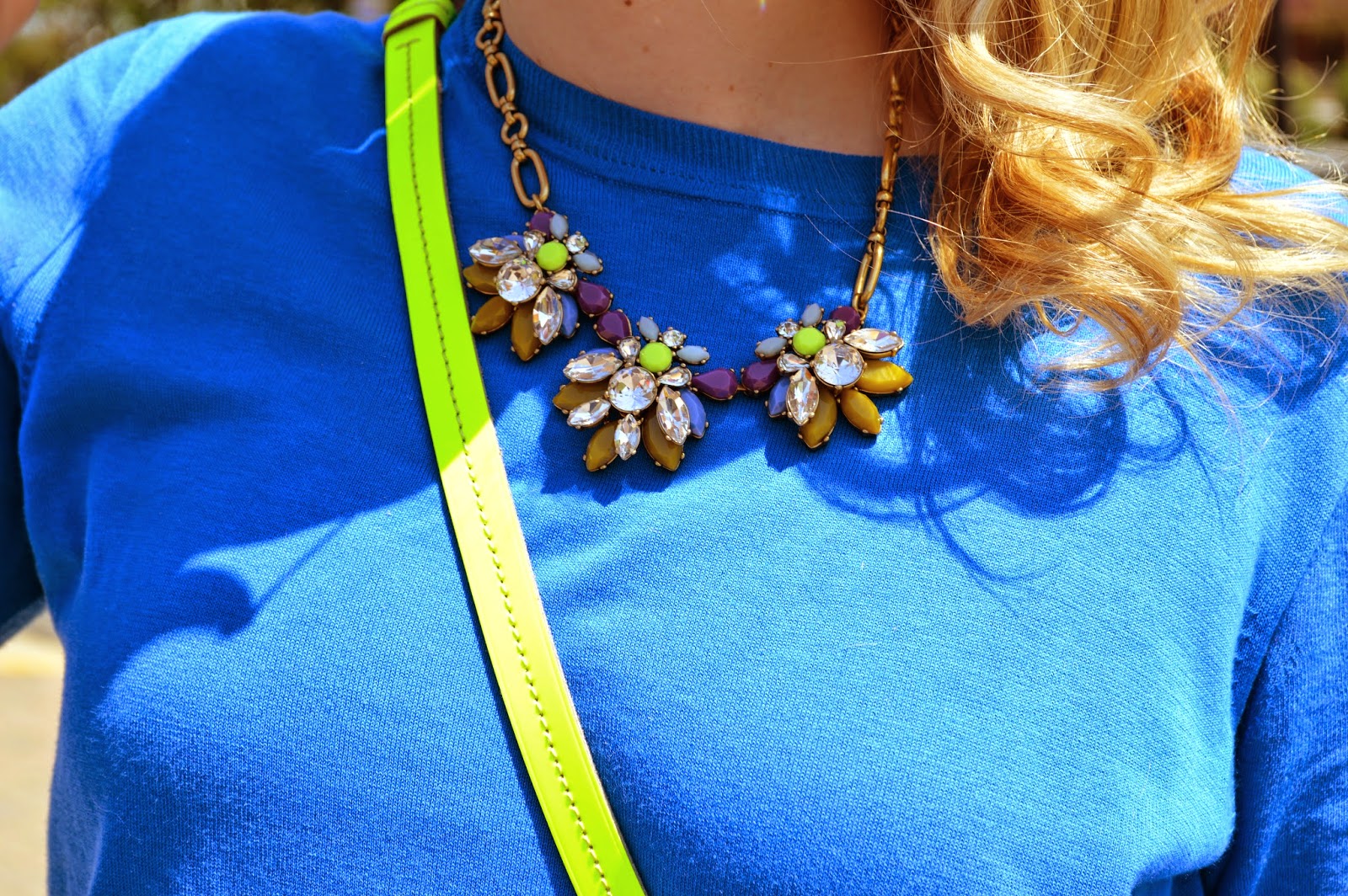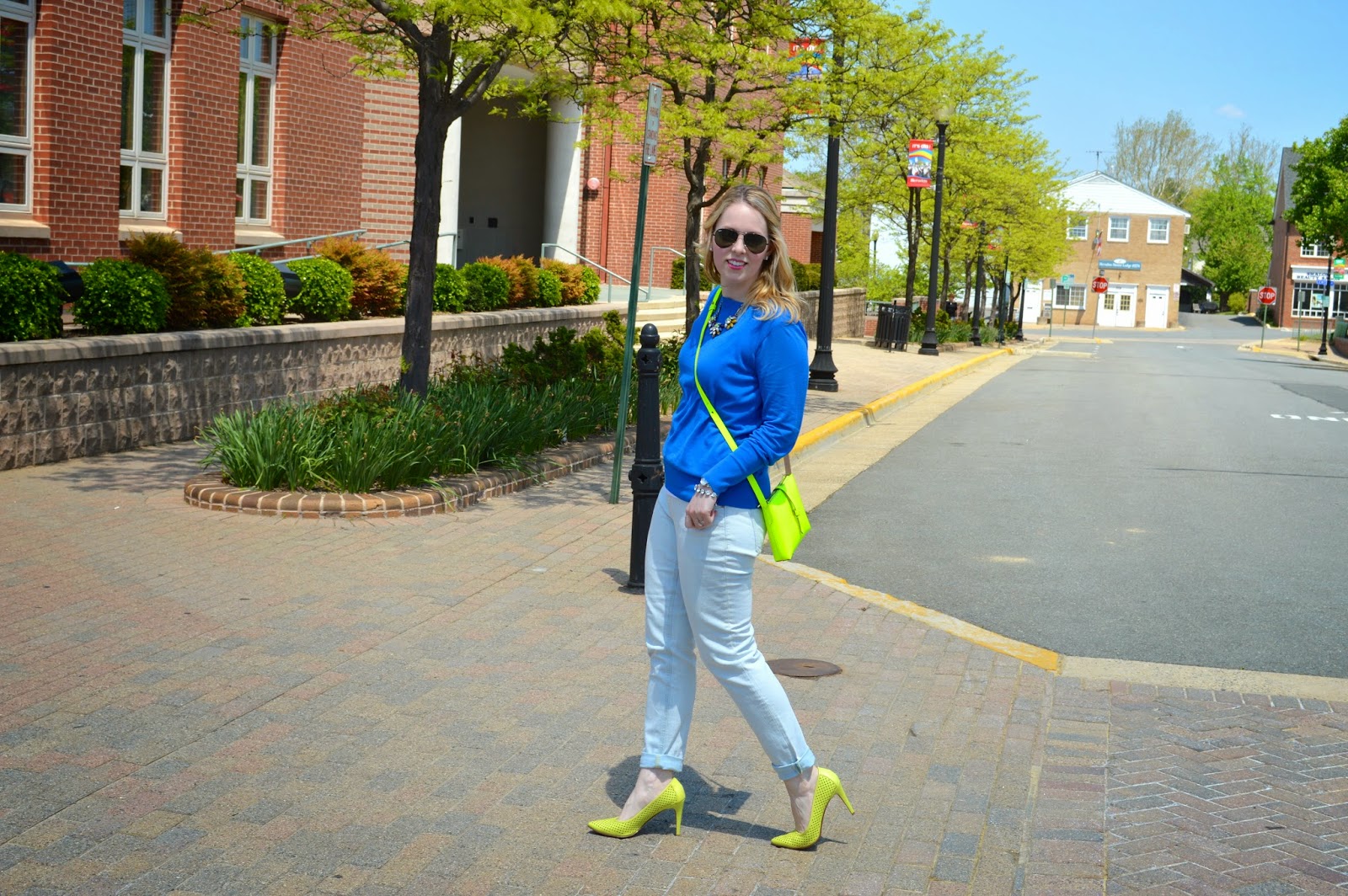 Happy Monday! Hope everyone had a wonderful weekend! We spent Saturday working in the yard — there was a lot of mulching, grass planting and sprucing up that needed to happen before the DC summer heat arrived! And I think we made it just in time — it was in the 80s yesterday! I won't start complaining about the summer heat yet, but it feels like it could be a hot and humid summer here!
Even though it felt like a mid-summer day yesterday, I was surprisingly cool in this J.Crew summerweight sweater. This is the answer to wearing a sweater with shorts in the summer! And I am obsessed with this deep blue color. As you know, I'm not a huge fan of blue, but it pairs just too perfectly with my favorite color for spring: citron! It's the perfect striking contrast for a bright spring look.
Thanks so much for dropping by and have a great start to the week!
….