The simplest, most delicious sweet treat for a hot day. With temperatures approaching 100 this week in DC, this is the perfect cool and refreshing dessert! The hardest part is waiting that hour for it to chill in the fridge. It's torture but so worth the wait! Enjoy!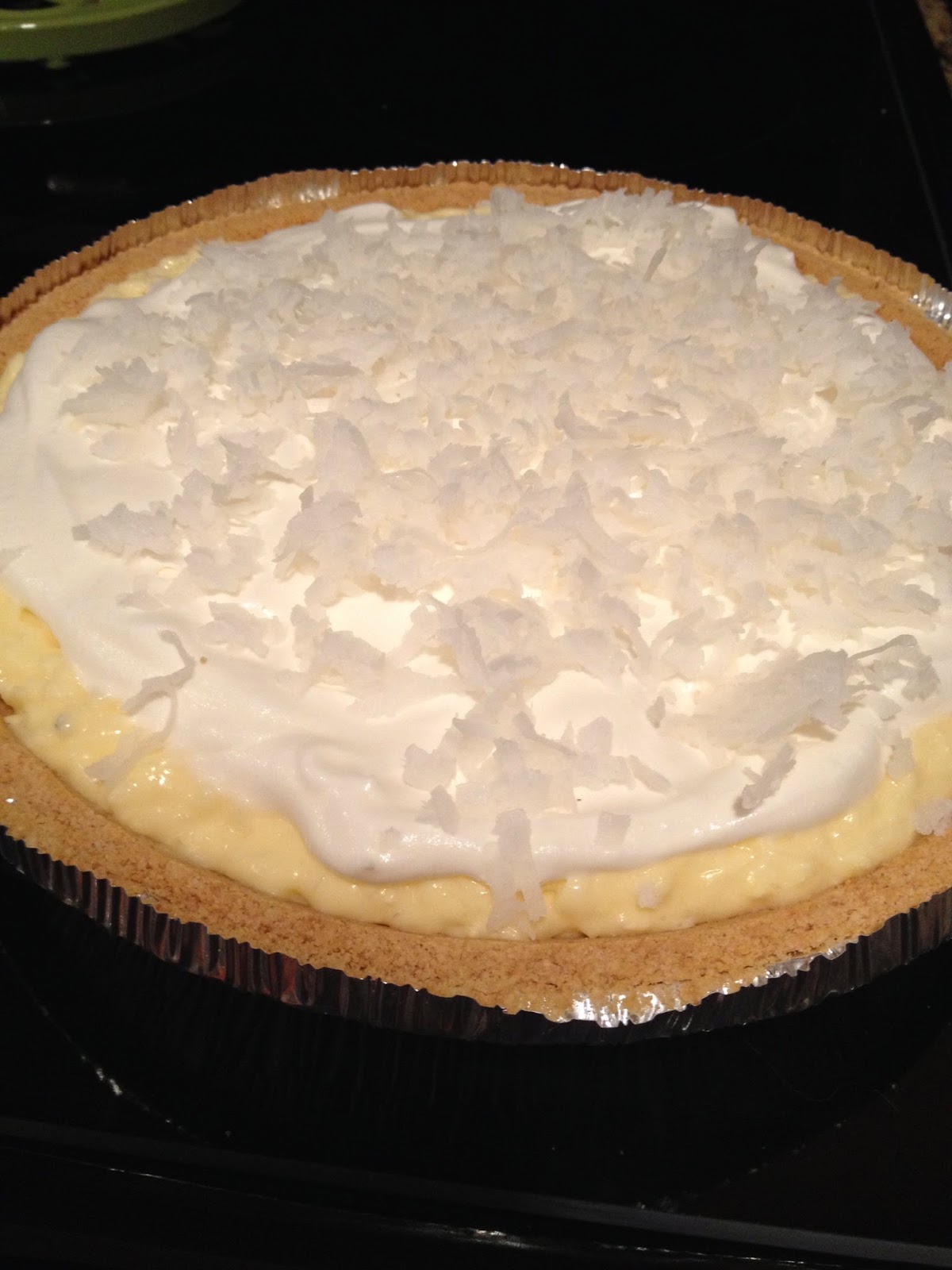 Coconut Cream Pie
1 store-bought graham cracker crust
1 ½ boxes (3.4 ounce boxes) JELL-O coconut cream instant pudding
1 ½ cups cold milk (I used skim)
1 ½ cups shredded coconut
1 (8 ounce) container Cool Whip, thawed (I used fat free)
In a large bowl, whisk the JELL-O instant pudding with the cold milk until pudding becomes thick, about 2 minutes. Fold in half of the thawed Cool Whip (4 ounces). Fold in 1 cup of the shredded coconut. Pour mixture into graham cracker crust and spread evenly. Spread the remaining Cool Whip on top of the coconut mixture. Sprinkle with the remaining shredded coconut. Keep refrigerated, at least an hour, before serving.