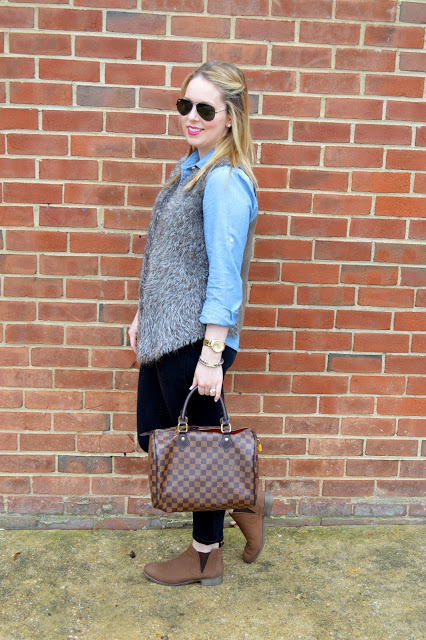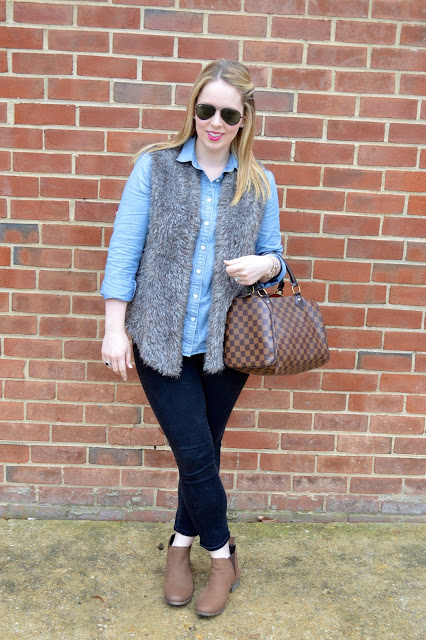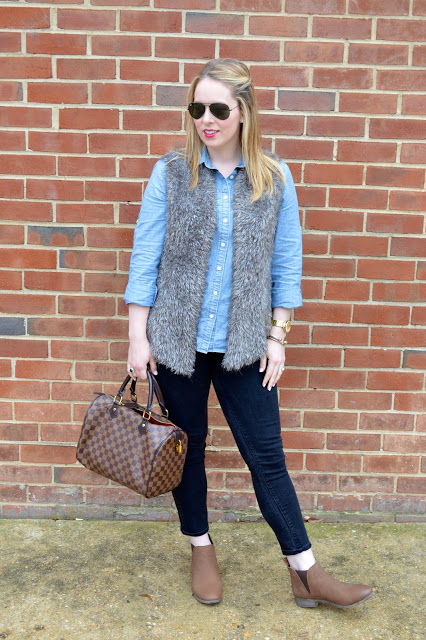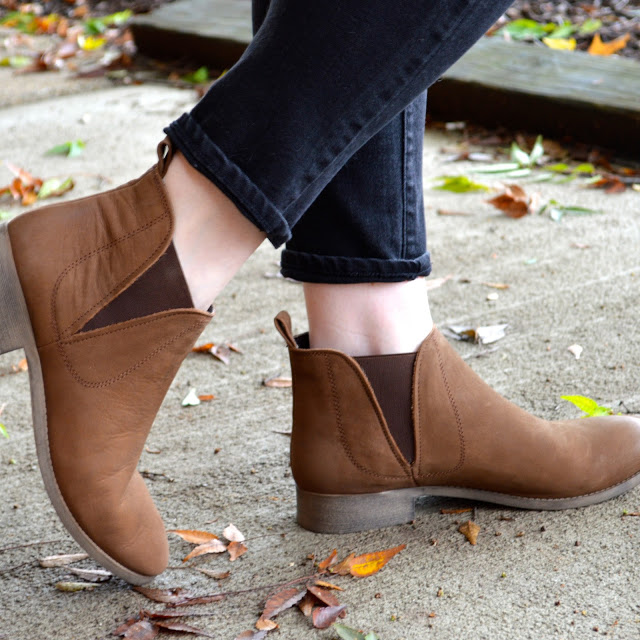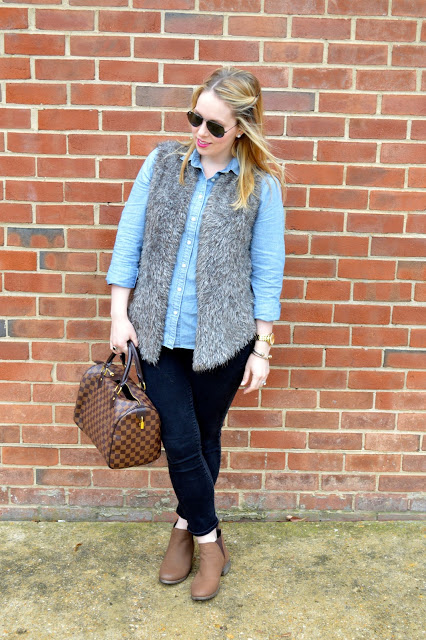 Is it really already Thursday?! This week went so fast. Although, I can't complain too much because I am definitely counting down the days to Friday evening. This is the first weekend since before Labor Day that we haven't had something to do, so I am very much looking forward to running, grocery store shopping and other household chores. Sounds crazy, right?!
You may remember from last week's casual fall post that I mentioned how much I loved my chambray shirt. And this is exactly why! Last week, I dressed it down with leggings, a utility jacket and Hunter boots and today I am dressing it up just a little with a faux fur vest, skinny jeans and my new favorite ankle boots. I have had this faux fur vest for a few years now and it's definitely a fall/winter piece I look forward to breaking out of my closet. Like the chambray blouse, the fur vest is super versatile and the perfect layering piece. Although it is a few years old, there are SO many cute faux fur vests out there. I linked to two of my favorites above, this one is a real deal!
Hope you all have a wonderful rest of the week and weekend! Thanks for dropping by!
….