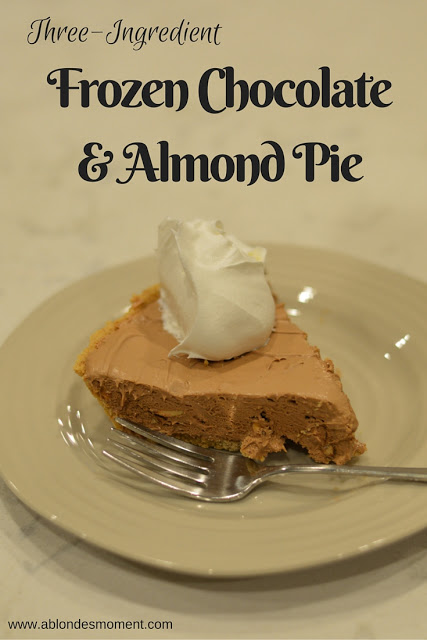 It's not often that I crave desserts. Don't get me wrong, I don't mind them every so often, but generally, I don't have a major "sweet tooth". But, when it comes to this Chocolate Almond Pie, I'm pretty sure I could eat the entire pie in one sitting, by myself…it's that good.
I've always been a fan of the Hershey's almond bar, the combination of chocolate and nuts is just so good! My mom has been making this pie for years and it is probably one of my favorite desserts ever. And it's ridiculously easy to make with only three ingredients!
The best part is that upon taking the first bite of this deliciously creamy pie, you will have no idea it has only three ingredients. It seems way more fancy than that! If you aren't a fan of the almonds, you can also easily use the regular Hershey's chocolate bars instead. Check out the recipe below. These are the measurements we use, but you can adjust the chocolate to less or more depending on how much you like chocolate 😉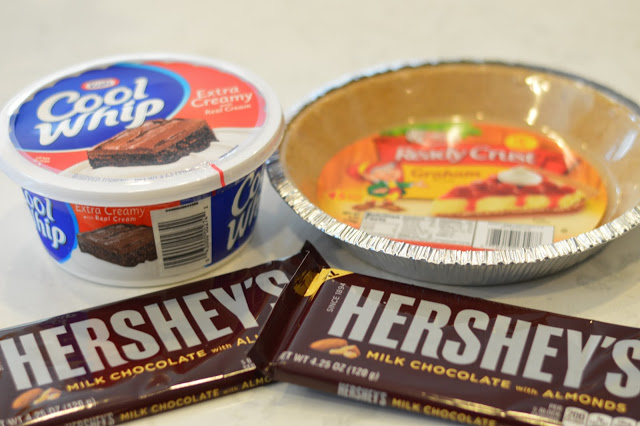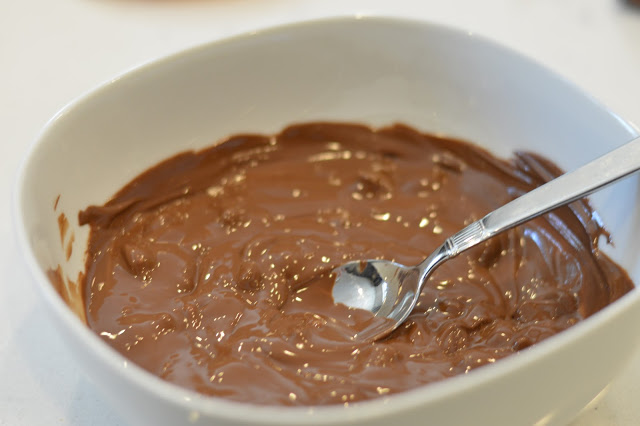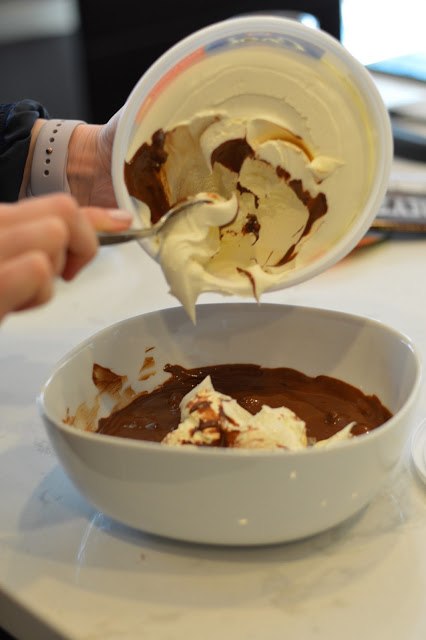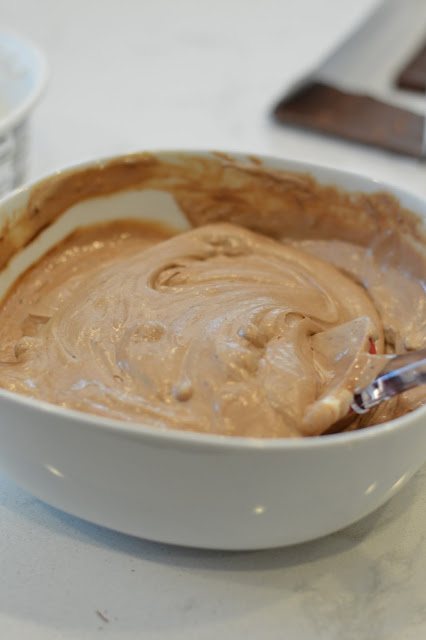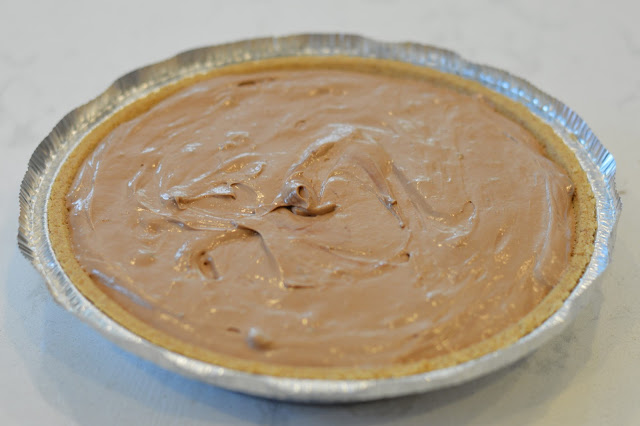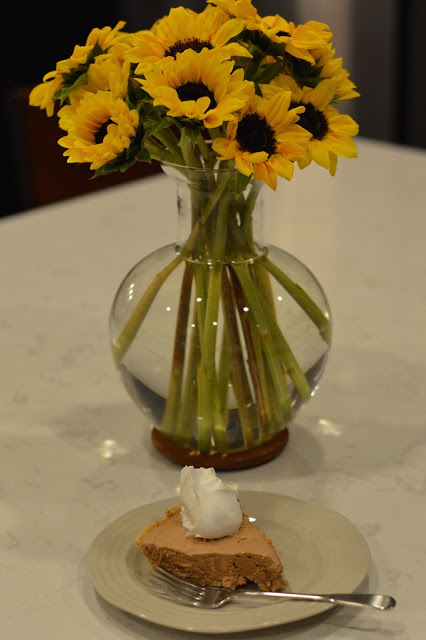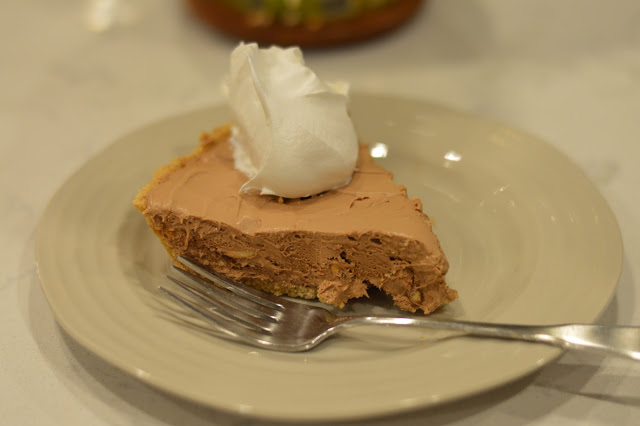 Three-Ingredient Frozen Chocolate & Almond Pie
A no-bake, three-ingredient pie that is the perfect dessert for summer!
Ingredients
12 ounces

Cool Whip, additional for serving if desired

7 ounces

Hershey's Milk Chocolate with Almonds

1

Keebler Ready Crust 10 inch Graham Pie Crust
Instructions
Place the chocolate that has been broken into smaller pieces in a microwave safe bowl. Microwave on high for 45 seconds, stir the chocolate and microwave in additional 15 second intervals until completely melted and smooth. In a large bowl, combine the Cool Whip and melted chocolate, mixing until combined. Pour the Cool Whip mixture into the graham cracker crust, making sure the top of the pie is smooth. Place the lid on the pie and freeze overnight or until set. Serve with an additional dollop of Cool Whip, if desired.