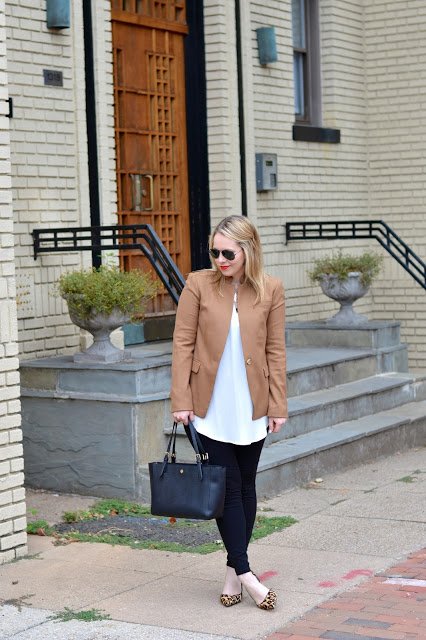 Happy Monday, friends! I hope you all had a great weekend. We were non-stop with cleaning, organizing and other house chores. Although it doesn't feel like we had much of a weekend, there is nothing like the feeling of having accomplished so much, and having a clean house 🙂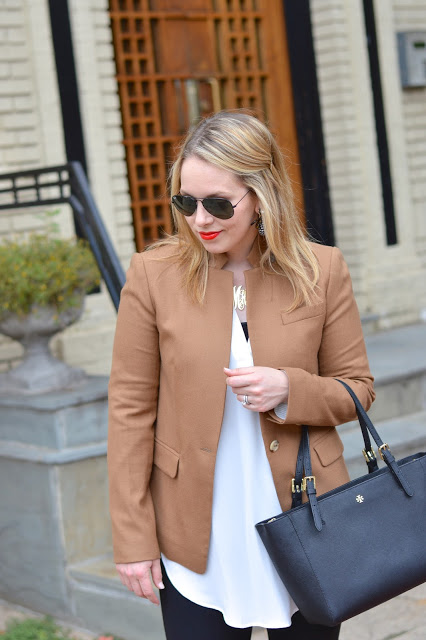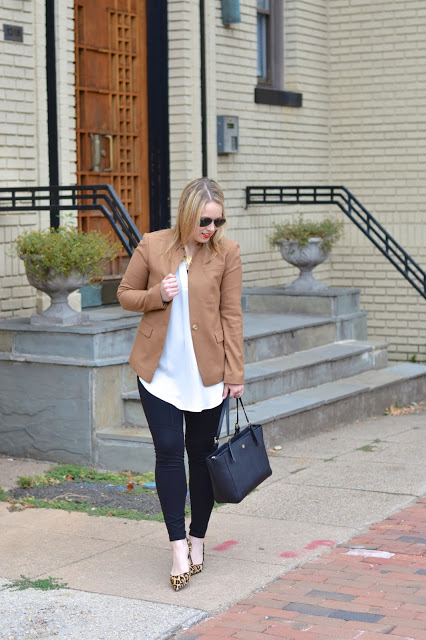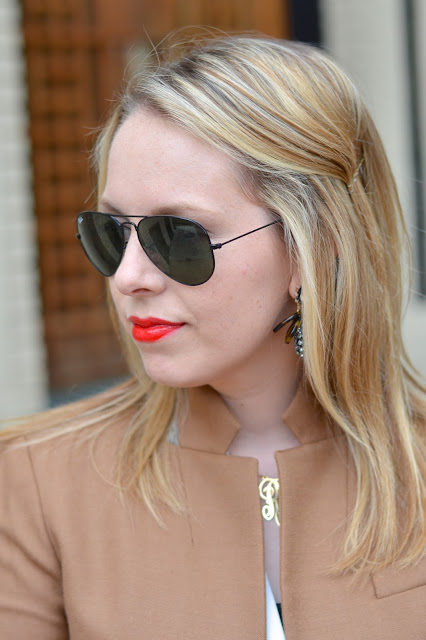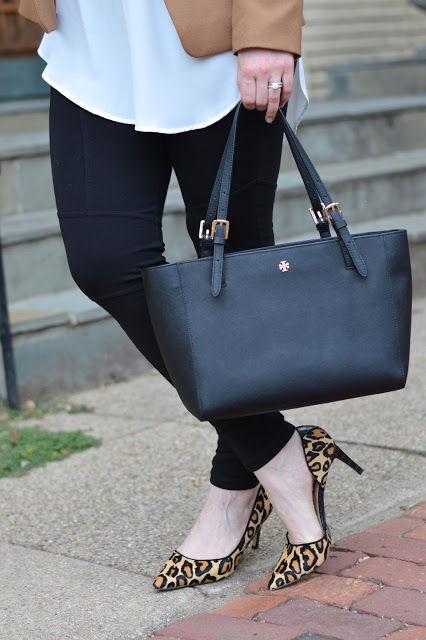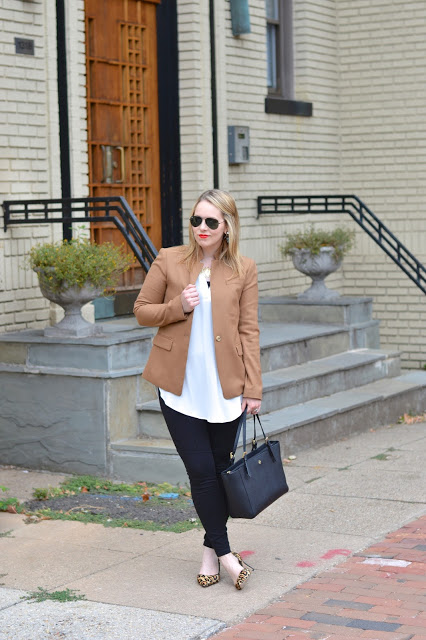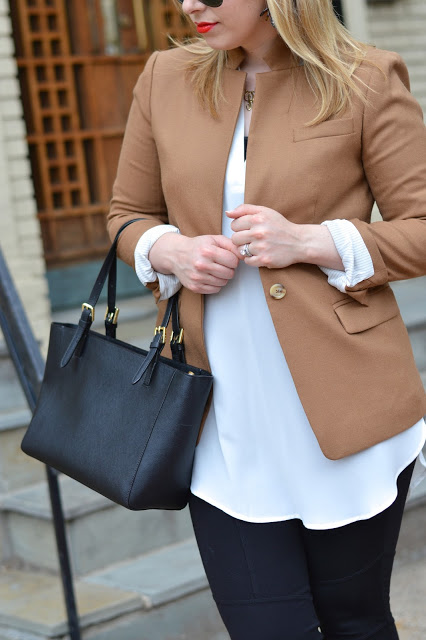 As much as I love the fact that fall is just around the corner, the temperatures obviously haven't received the memo! Finding things to wear this time of the year can be difficult, especially when it comes to workwear. If your office is anything like mine, it's absolutely freezing. Dressing in layers is a necessity because the trip in to work is warm and all day you sit at your desk with the chills! Does this sound familiar to anyone else?!
When it comes to finding workwear layers, I have always loved this tunic — not only is it available in several colors, it's comfortable and perfect for layering. Jackets and cardigans are a girl's best friend in these crazy fall temperatures, and this camel blazer is one of my favorites. Also available in a few colors, it's a fall staple — especially this camel color. I paired this classic blazer with black pants and my favorite leopard pumps for a classic, functional and a little fun workday look!
Thanks so much for dropping by and have a great start to the week! See you back here tomorrow!
….
SHOP THE POST