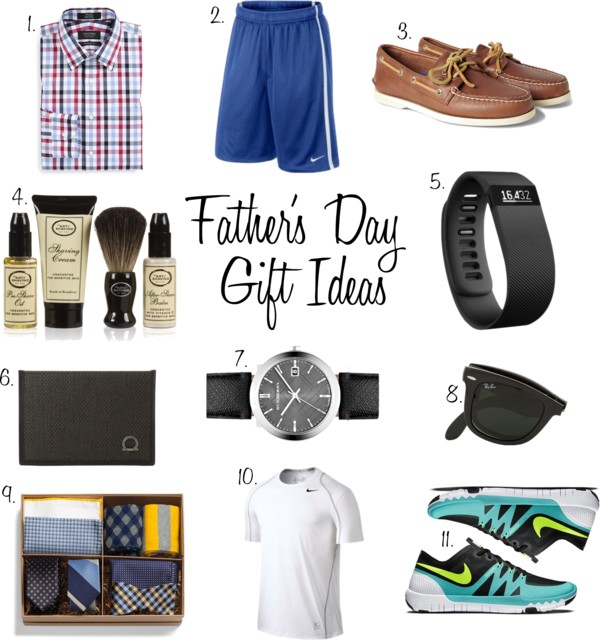 1. | 2. | 3. | 4. | 5. | 6. | 7. | 8. | 9. | 10. | 11.
Happy Wednesday! Today's Wednesday Wishes is dedicated to finding the perfect Father's Day gift for dad! My dad is THE hardest person to shop for. He very rarely asks for anything, so most holidays I find myself in the same predicament: how will I ever find the perfect gift?!


No matter what the occasion, I am always trying to find this so called "perfect" gift. I guess nothing is ever perfect, but I try to find something that my dad really needs or something he could use, but I think that something thoughtful and from the heart is always the best route to take. My dad has done so much for me over the years, finding him a special gift is the least I can do!


I've included some of my favorite ideas for Father's Day gifts above. My dad is an avid golfer and loves to workout, so I typically like to pick things that can be used for these activities. I love the idea of this Fitbit that tracks your daily activity and heart rate. It's sporty and stylish! I am also obsessed with the folding Ray-Ban sunglasses! These would be so perfect to throw in your gym or golf bag and ideal for traveling! I need to find these in the women's version 🙂 And for more everyday items, I love the idea of a watch or new wallet — those are things that dad always needs!


Wishing each and every dad, and especially my dad, an early Happy Father's Day! Thanks for stopping by and have a great Wednesday!