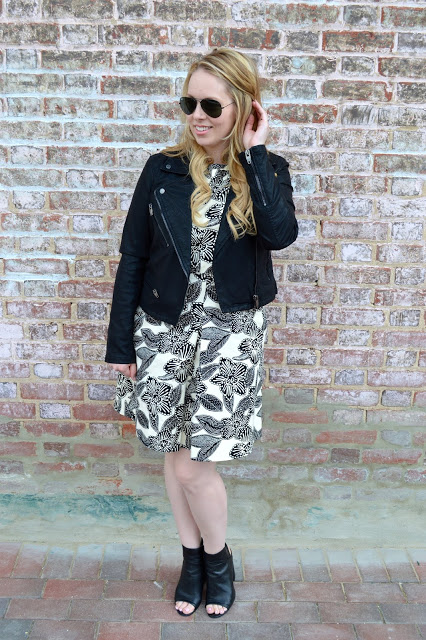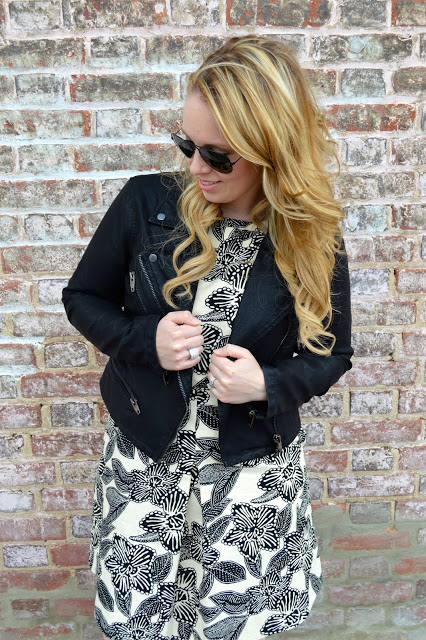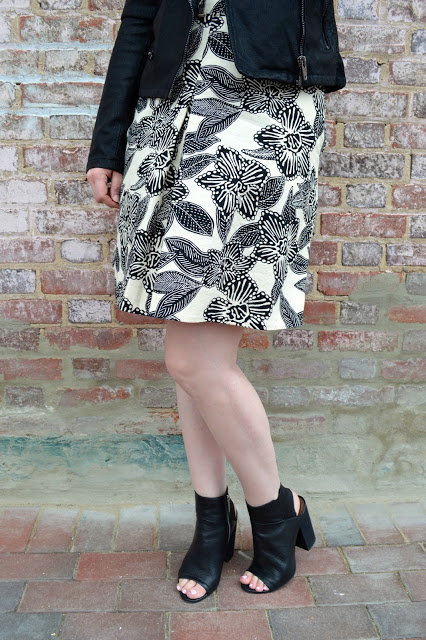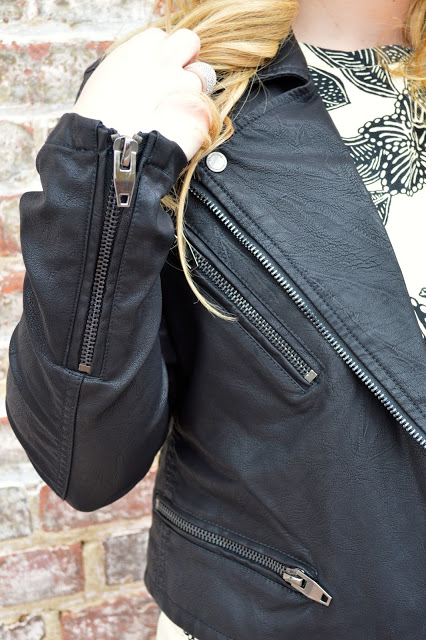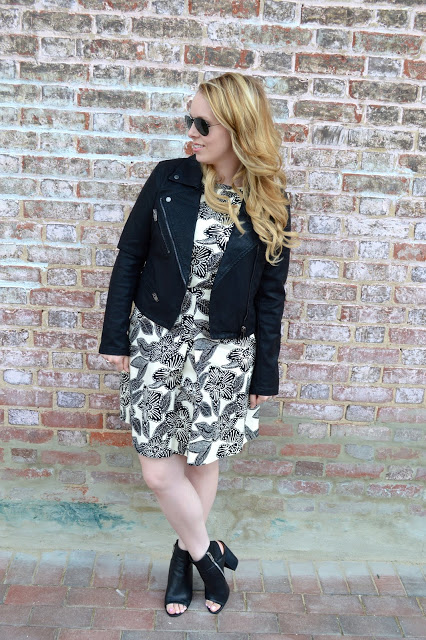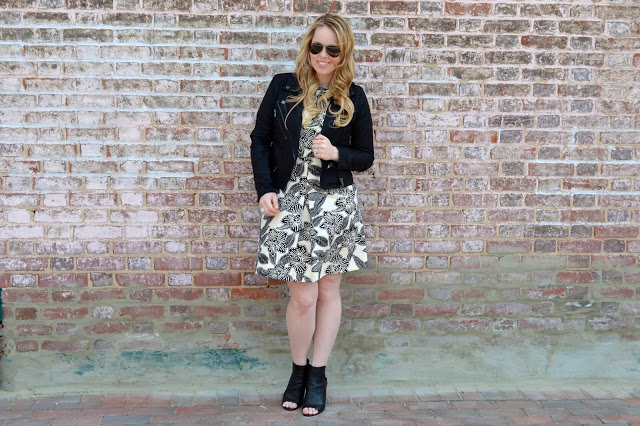 Happy Friday Eve! As you can see, the hair extensions were still in when I took these pictures. I love how the curls started to loosen as time went on — I could definitely get use to this long hair! In case you missed Monday's post about my experience with IrresistibleMe hair extensions, you can read it here 🙂
You may remember a few weeks ago I styled this dress for an end of summer look. I was very much looking forward to wearing the dress as we transitioned into fall and today I wanted to share with you one of the ways I have styled it since the unofficial end of summer last week. I had been searching for a faux leather jacket since last fall and never was able to find one that (a) was at a good price point and (b) didn't look like plastic. During the Nordstrom Anniversary Sale, I saw this jacket online and with only one day left of the sale, I made a split second decision to buy it. And I'm so glad I did! I love the moto jacket feel and the zippers are so fun. Also, it's under $100 even after the sale!
The leather jacket and open-toe booties completely transform this floral dress into a more edgy look that is perfect for the fall temperature change. Although it's a little "out of the box" for me, I'm really loving this trendy outfit! Hope you all have a fabulous weekend and see you on Monday!
….