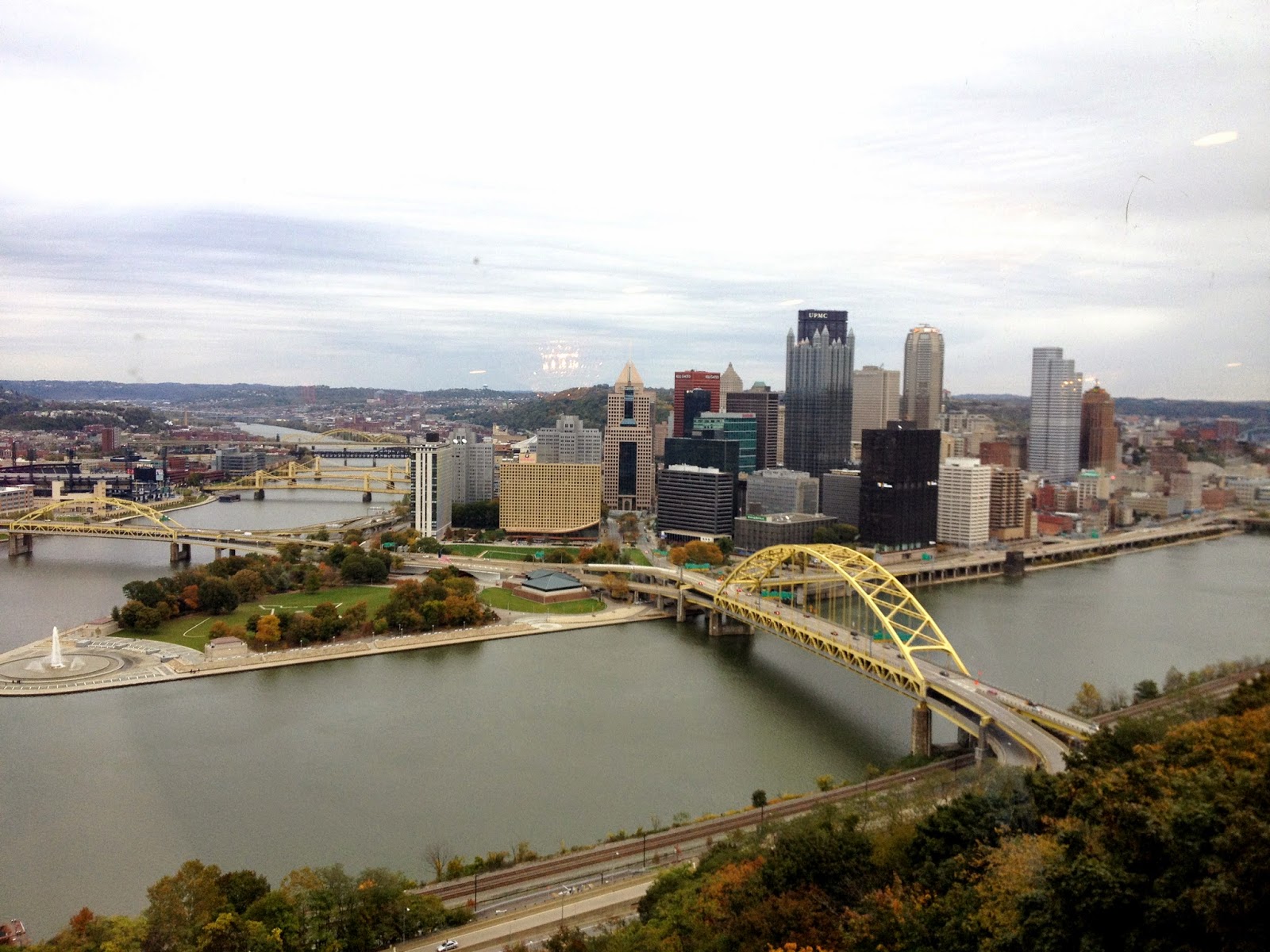 It seems only right for my first blog post to be about Pittsburgh. It is, in fact, the place where I first had the opportunity to blog in my Web 2.0 class my senior year at Duquesne University. At the time, this elective to help fulfill the requirements of a minor in English seemed like just that. Little did I know that Web 2.0 would prove to be useful just three years later.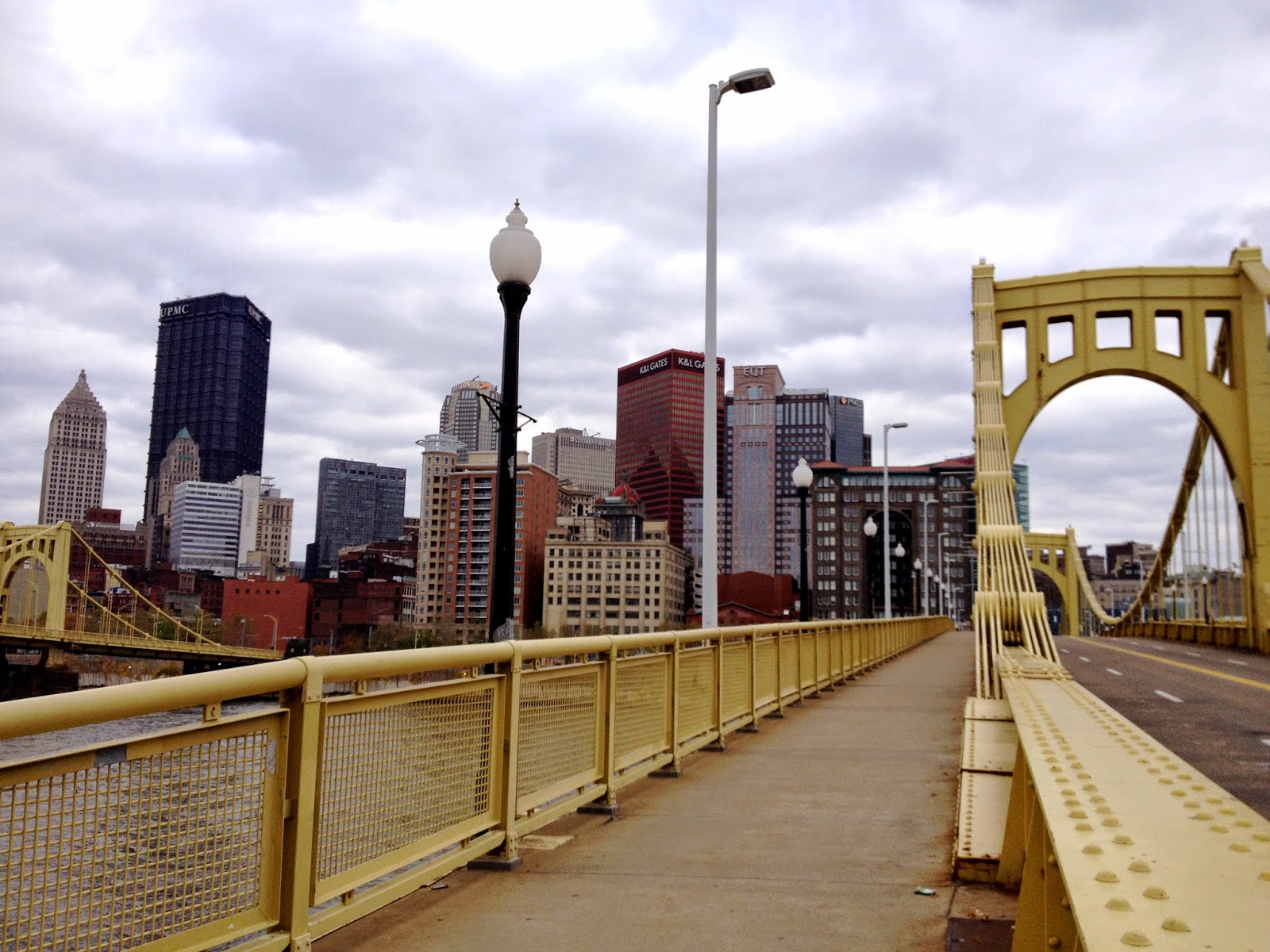 After spending four years in Pittsburgh, I grew to love the city for more than just the Steelers. I came to appreciate the culture of Pittsburgh. Not just the shopping or the food (which are obviously two highlights of the city) but the people. There is definitely a different vibe in Pittsburgh: passion, may it be for the sports teams or just the city, Pittsburghers love being Pittsburghers. And that is something that as a non-Pittsburgher I not only appreciate but LOVE.
We don't get back to Pittsburgh as much as we would like, typically once a year for a Steelers game. But, since September, we have been in Pittsburgh for four weekends. Between the three weddings and our annual Steeler game, we've put a lot of miles on our car this fall. A weekend is truly not enough time to enjoy the city and we find ourselves trying to pick the best places to go in our short time there. This obviously means eating way too much, but we couldn't possibly skip Primanti Brothers, could we?
After waiting in line to check in at our hotel, along with at least 50 of our closest Pitt friends (unbeknownst to us, it was Pitt vs. Notre Dame weekend and it's safe to say that Pitt fans were ready for a HUGE party) we decided to head over to Primanti Brothers on Market Square. It was packed with Pitt fans, but that didn't stop us! And even though we had a dinner reservation in less than three hours, we just HAD to get a sandwich. Primanti Brothers is synonymous with Pittsburgh. My personal favorite is the Pitts-Burgher Cheese Steak. According to Primanti Brother's menu, it's the number two best seller, which begs the question, what could be number one?! The Pitts-Burgher Cheese Steak is nothing like you've ever had – a thin piece of meat with melted cheese topped with french fries, coleslaw and tomatoes on thick, soft bread. Although it sounds simple (and messy) it is the perfect combination and one of my favorite sandwiches of all time. Not only are the sandwiches scrumptious, but Primanti Brother's really captures the essence of Pittsburgh in a sandwich: a simple classic that keeps you coming back for more.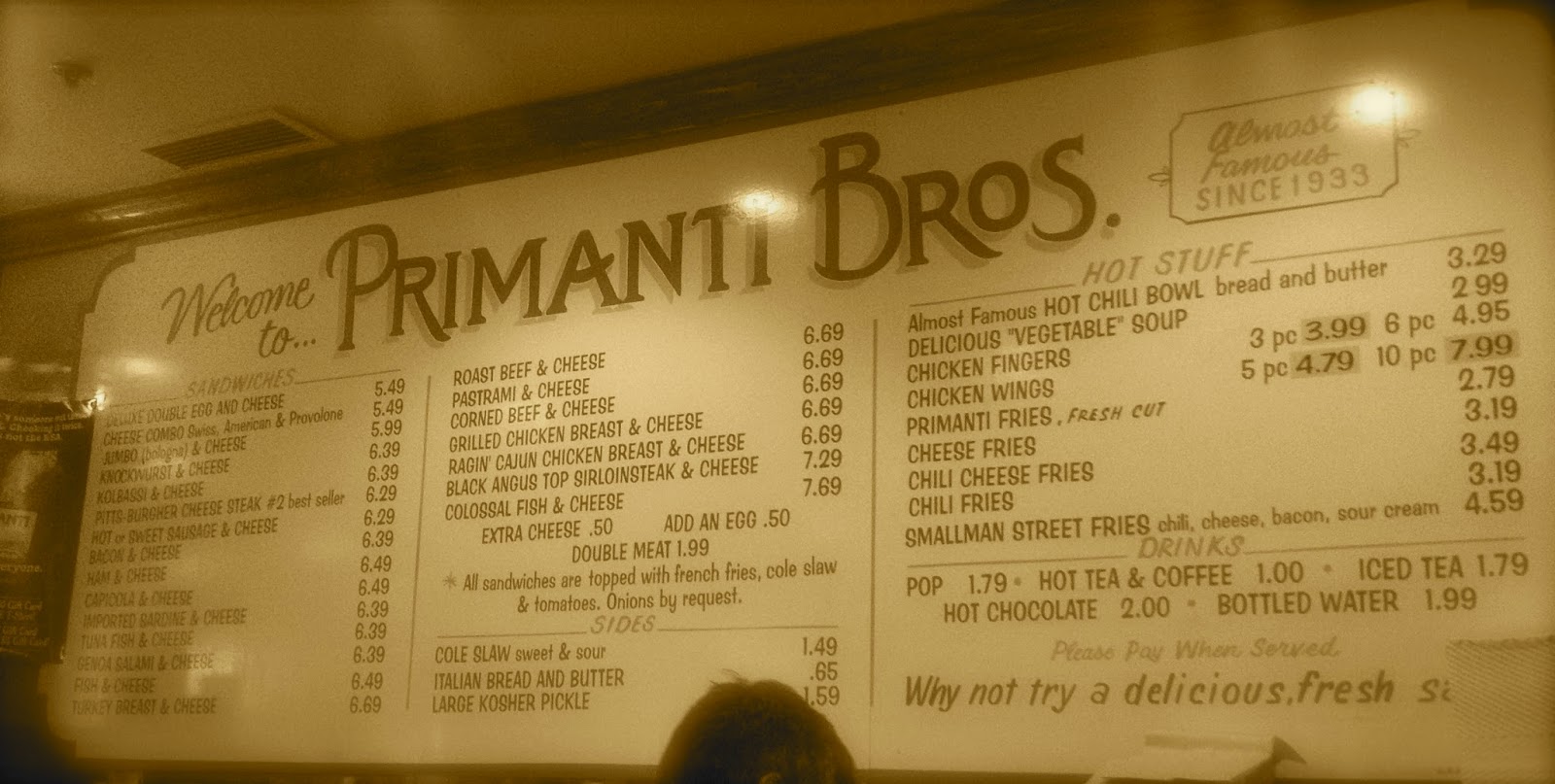 After stuffing our faces with Primanti Brothers, we headed over to dinner at my favorite Italian restaurant, Lidia's Pittsburgh. Opened by Lidia Bastianich, a renowned chef with a television show and a cook book, Lidia's is located in the Strip District in an old warehouse. The entire menu is delightful, but the highlight of the restaurant, in my opinion, is the Pasta Trio – unlimited, table side service of three house made pastas. On Saturday, the Pasta Trio consisted of wild mushroom ravioli, fettuccine with rosemary infused tomato sauce and farfalle with cabbage and bacon. While all three were wonderful, my favorite was the fettuccine with rosemary infused tomato sauce. The rosemary infused tomato sauce was so fragrant and smooth; it soaked into the soft, homemade fettuccine and created the most divine pasta I've ever had. I legitimately could have had several servings of just that pasta.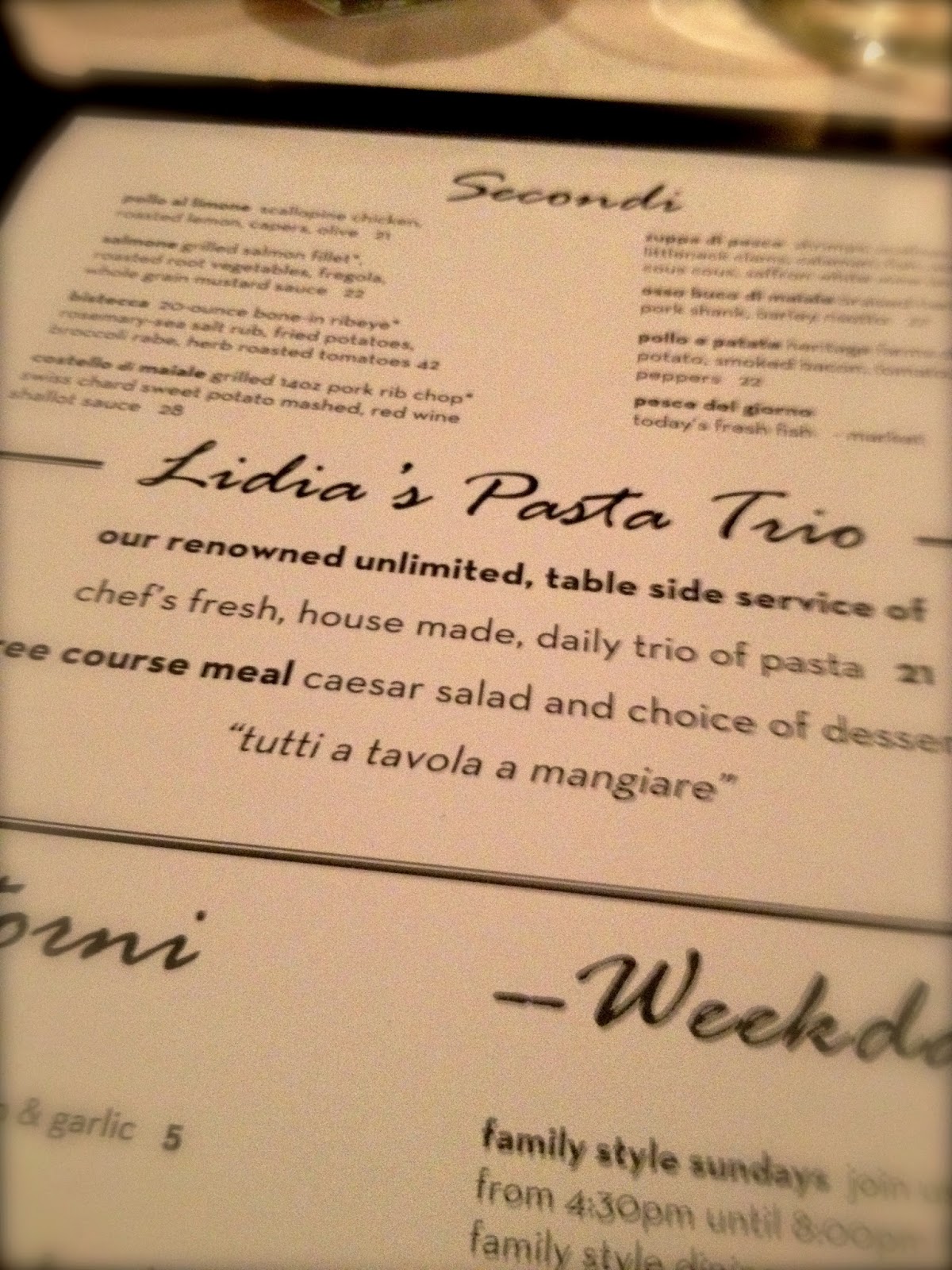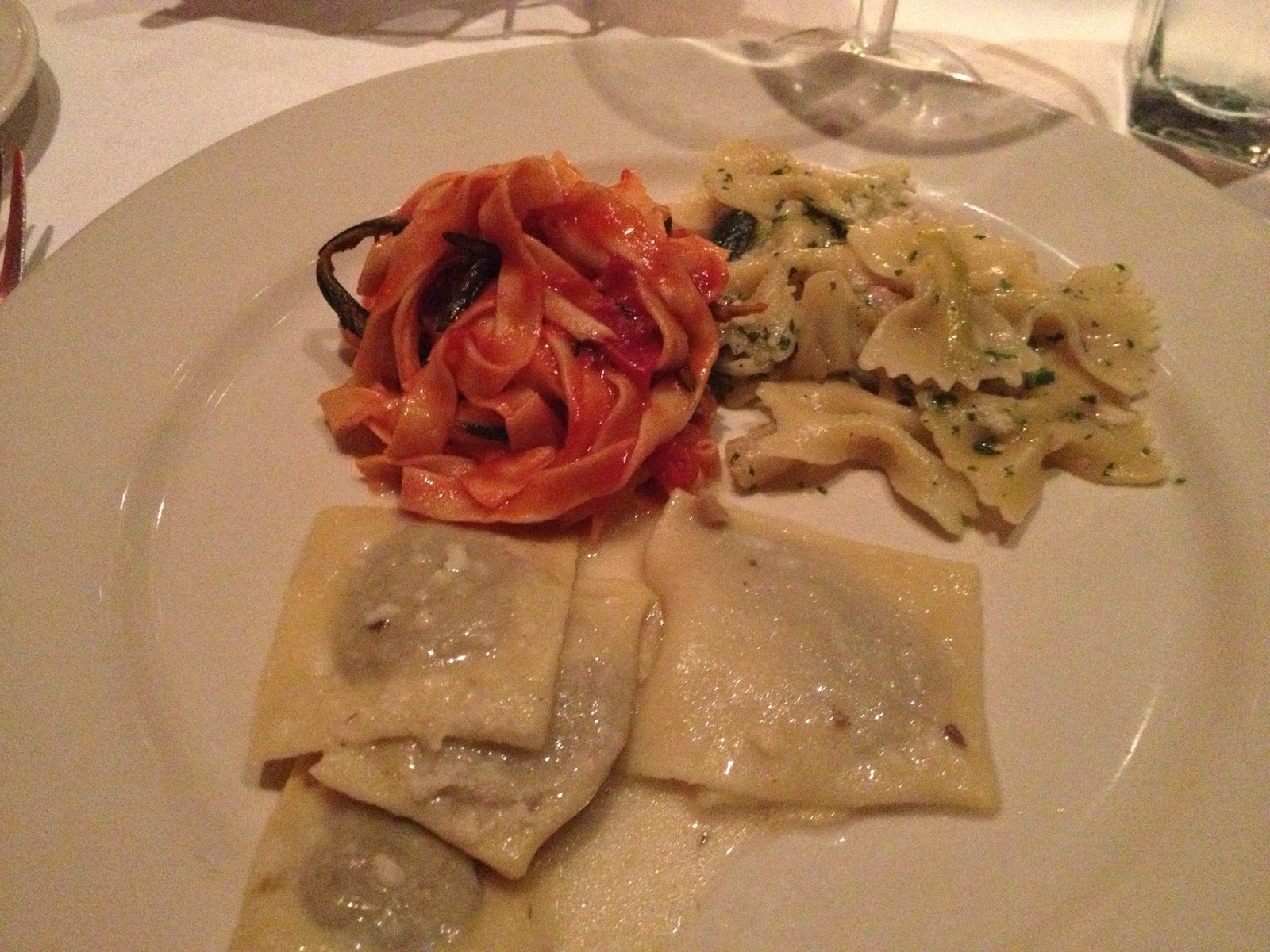 It was Sunday and we were in Pittsburgh. That meant it was time for Steelers Football. Although the Steelers aren't having a stellar year thus far (that's an entire different story) we are lifelong fans and will always stand by our Steelers. Before the game, we decided to head back to the Strip District to eat at another notorious Pittsburgh establishment, Pamela's. In the four years that I lived in Pittsburgh, I never had the opportunity (or time) to wait in line outside on a weekend morning. After seeing the amount of people outside the restaurant, I thought I would have to wait for another trip back to the city. My husband was
very
skeptical, but we decided to wait it out. And I'm sure glad we did. The ambiance of Pamela's is your typical diner, colors and all. And the menu looks pretty much like any other diner across the country. But when you're food comes out (super-fast too) there is something that sets Pamela's apart from any other diner you've been to. I had the American French Toast, and even though it was just regular white bread, there was something different about that french toast! Even when asking the waiter what was "American French Toast" he responded with "just regular french toast" – it was far from regular. As the butter and syrup soaked into the bread, I couldn't help but think there was some addictive drug in this "regular" french toast. It was that good.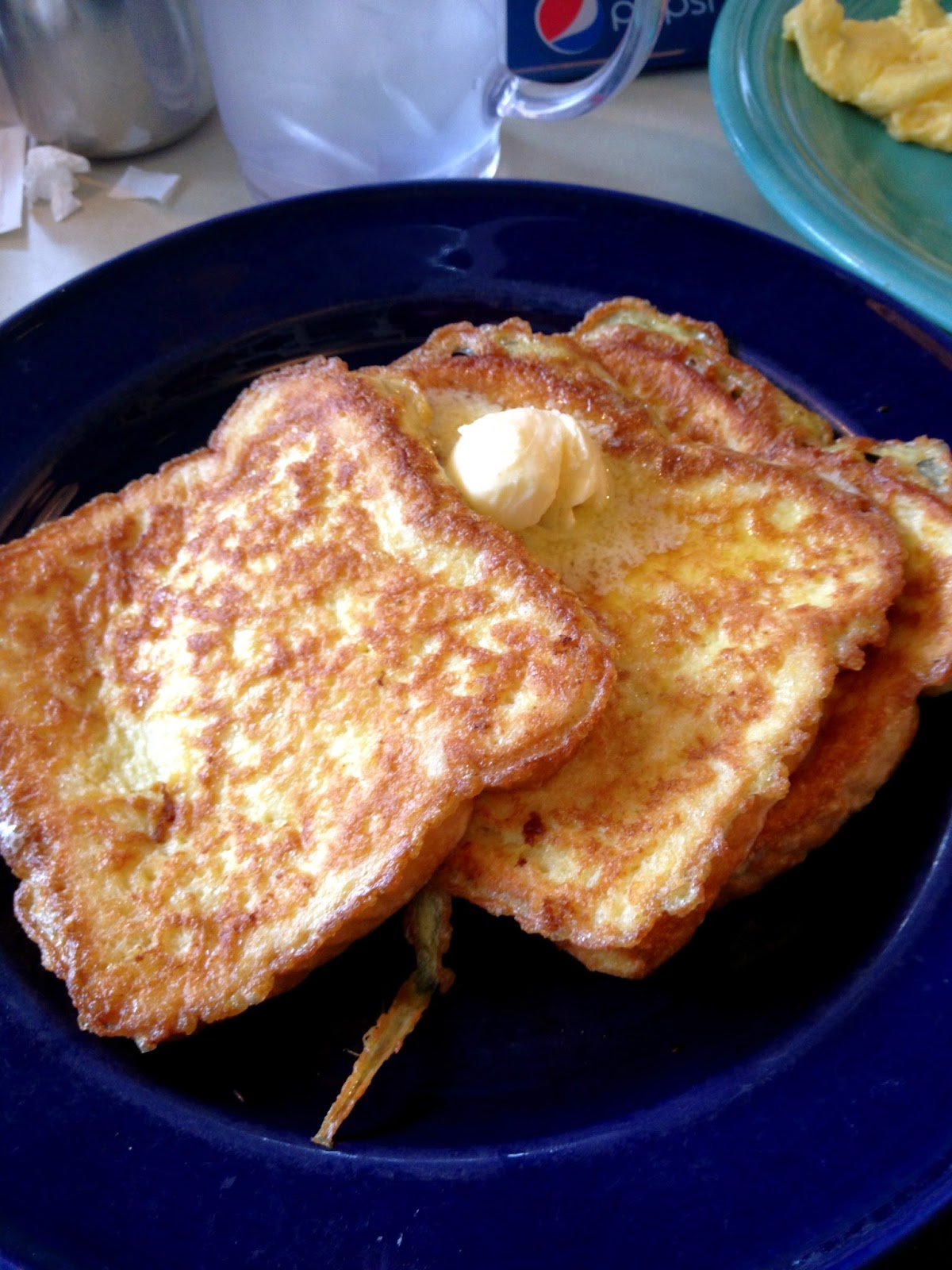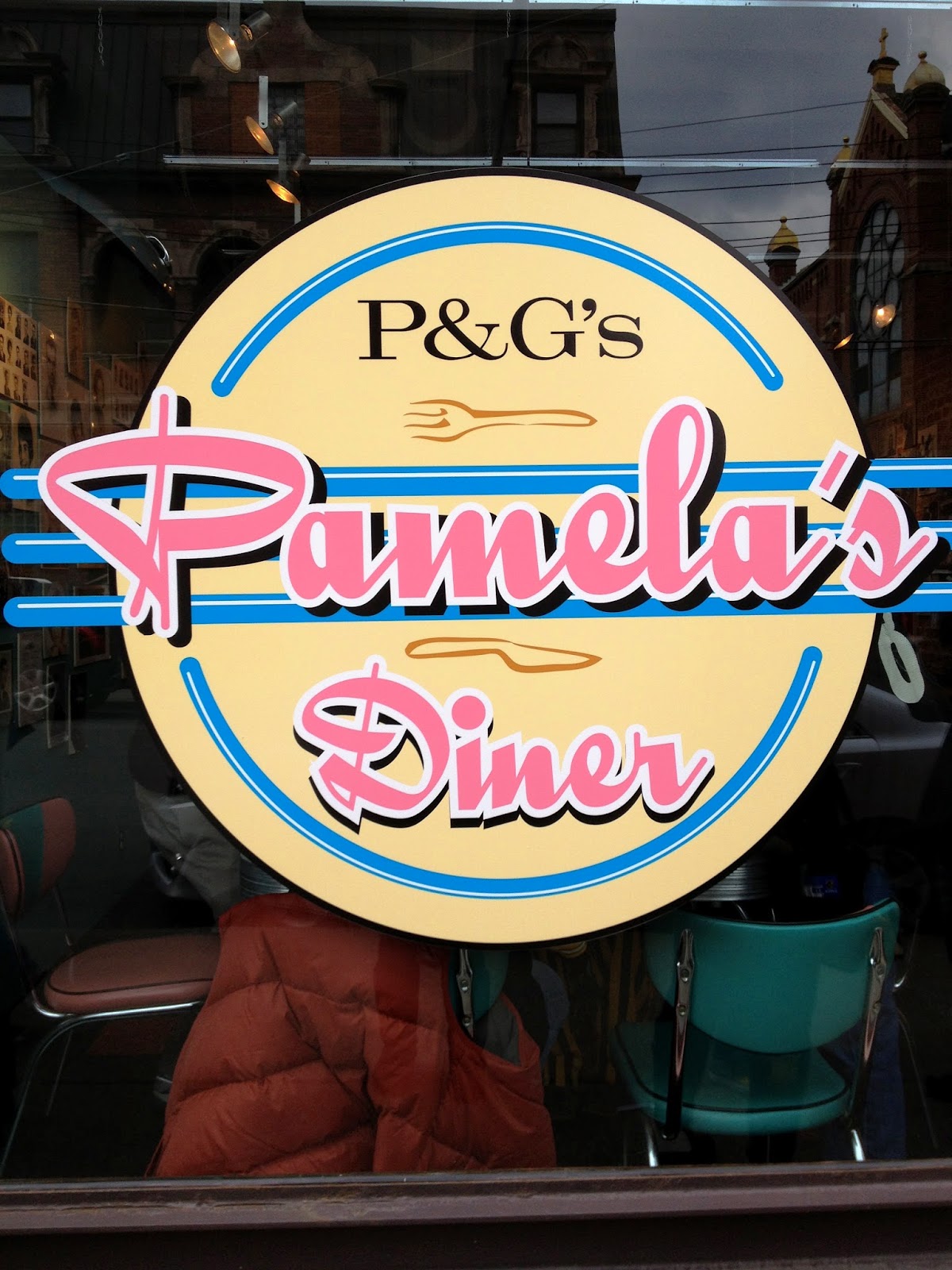 Pamela's accurately represents the culture of Pittsburgh and the passion Pittsburghers have, even for legendary eating establishments, as they wait in line for more than an hour for breakfast.


Last but not least, as we were waiting outside in the windy, chilly Pittsburgh air, the smell of fresh donuts was hitting our noses. We decided we had to find where this was coming from. Around the corner from Pamela's was a little donut shop: Peace Love & Little Donuts. Even though we were STUFFED from our diner breakfast, we just had to stop in (I'm sure by this point you are thinking I am extremely overweight or I have an amazing metabolism…I like to think it's the latter). As we walk in, there is a man making fresh donuts right in front of us. The smell is irresistible. I ordered a donut with vanilla icing and sprinkles and my husband ordered a cinnamon sugar donut. My bite size, vanilla with sprinkles donut was decorated with the very appropriate, black and yellow sprinkles, and was hot at the first bite. This is a new favorite spot in Pittsburgh – such a refreshing and innovative concept, especially with the world being dominated by cupcake shops.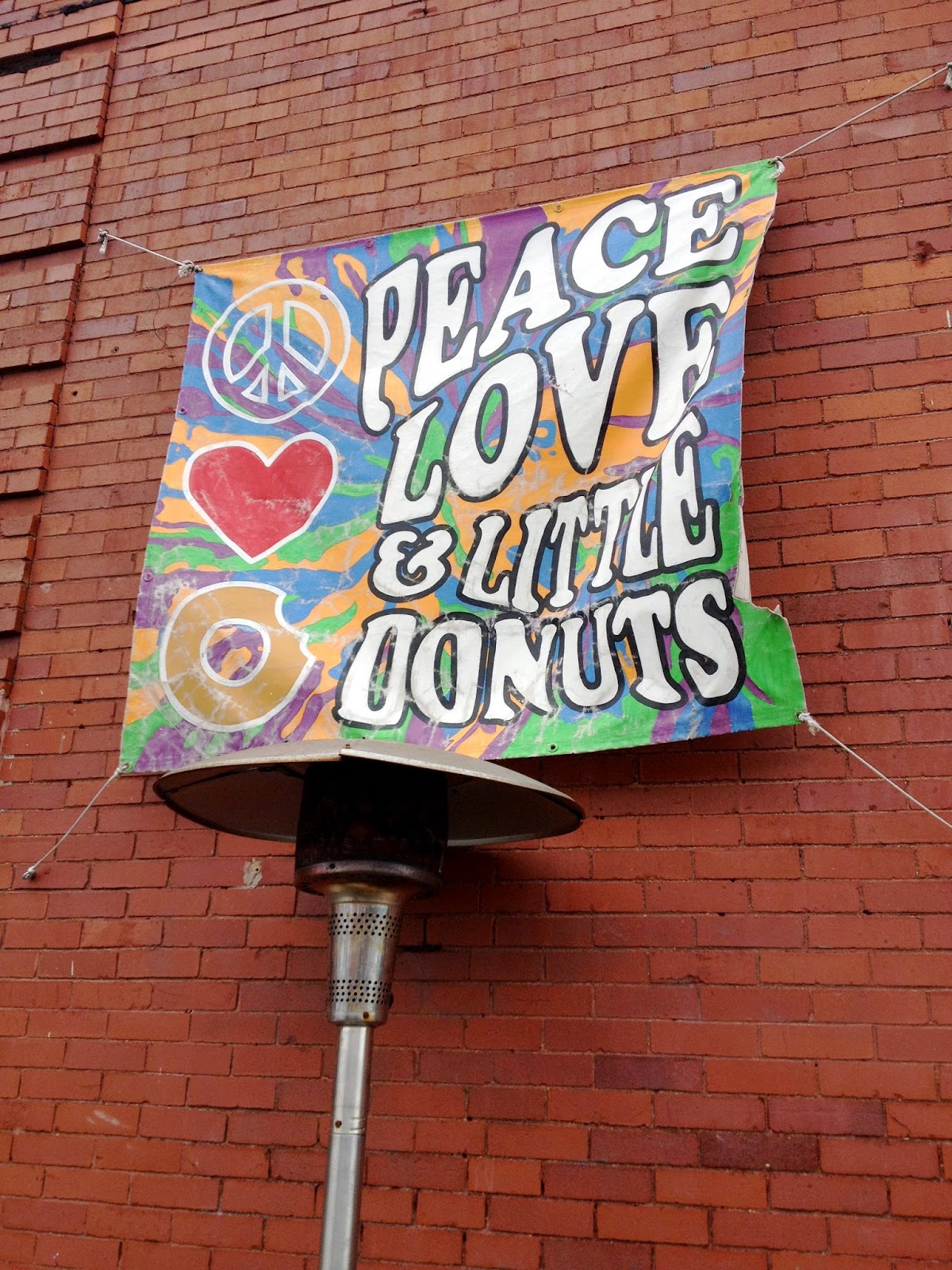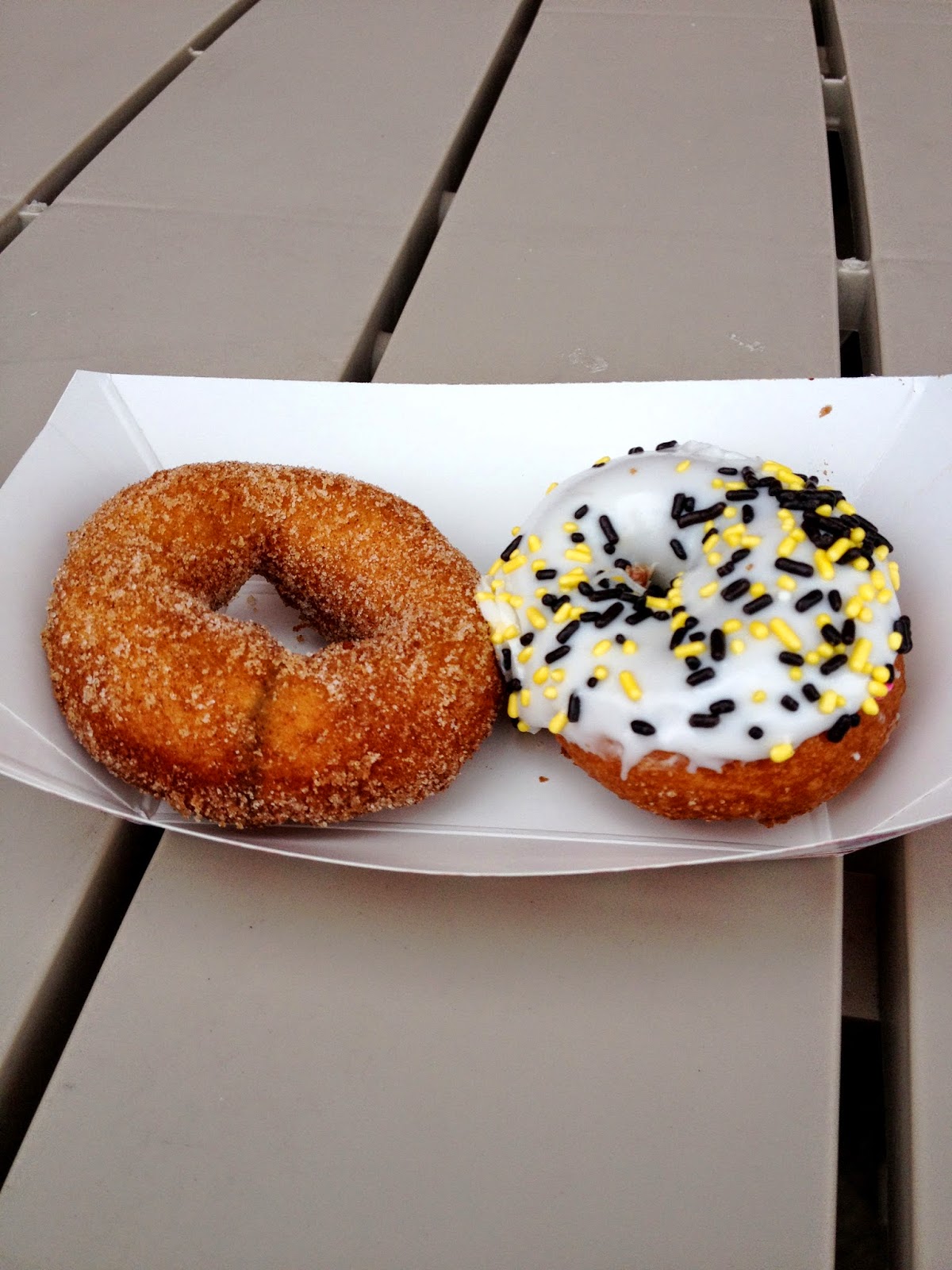 Overall, it was a great weekend in Pittsburgh. It combined some of my favorite food with my favorite team in one of my favorite cities. And the Steelers even got a win. 3-6.
Here we go Steelers, here we go.