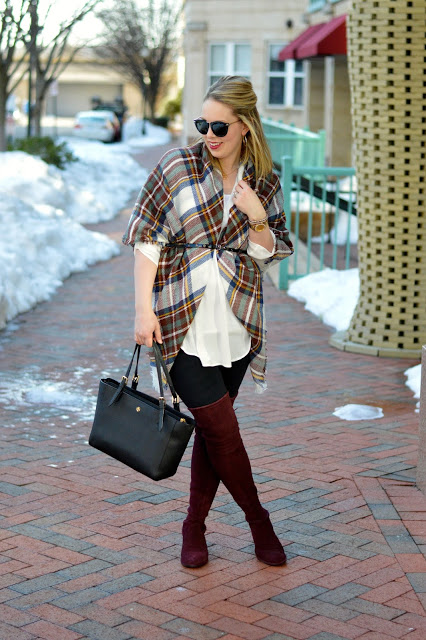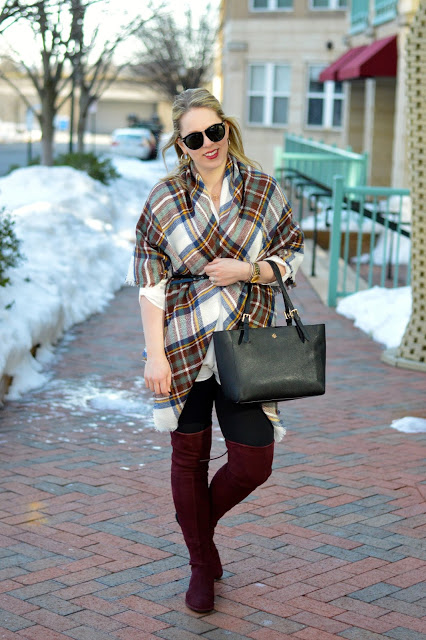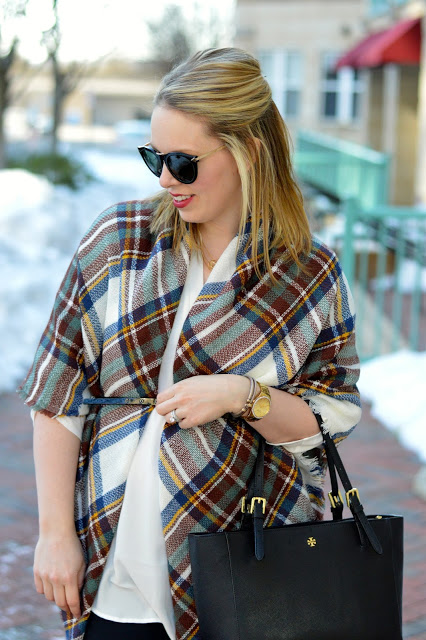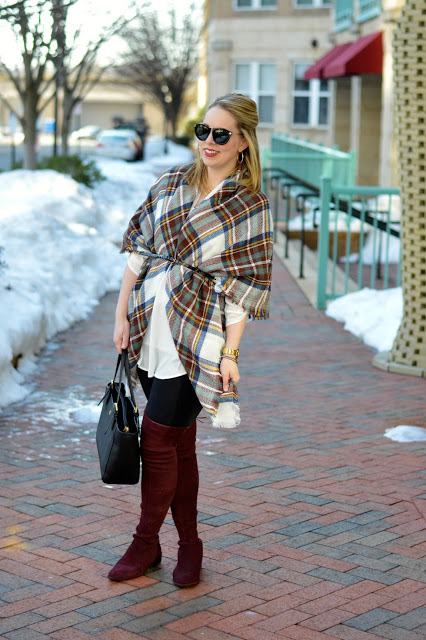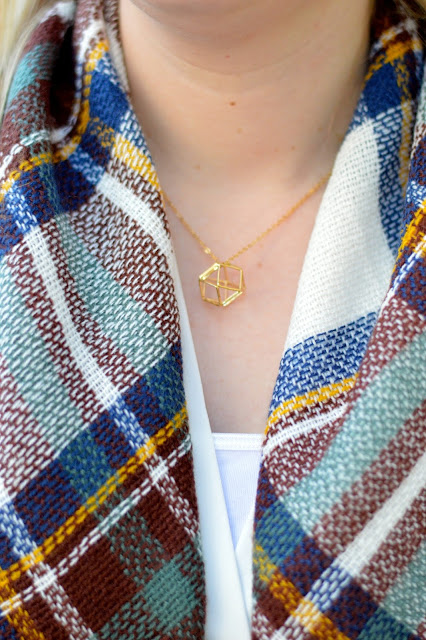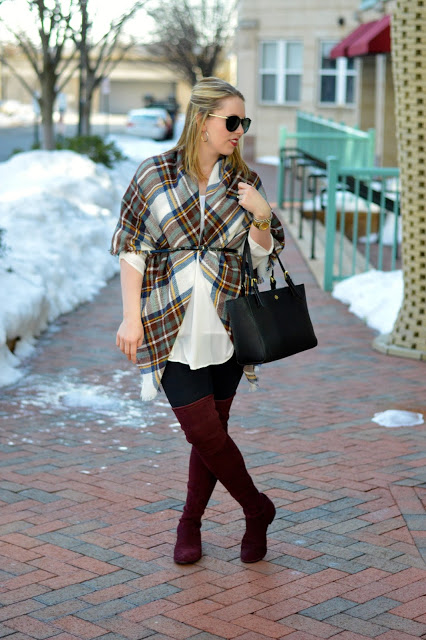 Happy Monday! Hope you all had a wonderful weekend! I had a super busy Sunday with lots of cooking — there will be some delicious recipes coming your way in the next few weeks! On the snow front, as you can see, it is melting slowly but surely, which means that I can finally break out my OTK boots again! The OTK boot season seems to be relatively short for us — it's still too warm in October and early November to wear them, and December through February means the possibility of snow and anything after that, well it's spring! Let's just say I like to find every opportunity to wear these boots — when the weather cooperates! And that also goes for finding new ways to wear them. When I saw this blanket scarf, I just knew these boots were the perfect accessory. And blanket scarves aren't just for the fall! This cozy scarf works for any chilly day and can be worn SO many different ways! I always love the versatility of blanket scarves.
How cute is this geometric necklace?! I love to pair a dainty necklace with this v-neck tunic, it's the perfect match! So when I saw this cute and fun shape, I knew it was made to be worn with this tunic. This geometric necklace is definitely a hit for me, even though that wasn't the case for the subject of geometry in high school 🙂 I will be sharing another look from novelstyle next week, but until then, use the code "Rachel20" for 20% off and free shipping!
Hope you all have a wonderful Monday and see you tomorrow for a brand new Valentine's Day recipe! Thanks for dropping by!
….
SHOP THE POST