Although we are arguably past gingerbread season, these cupcakes were so delicious, I would consider making them year-round! And without the traditional cream cheese frosting, that in my opinion, is so over-done, the brown sugar buttercream is a sweet addition.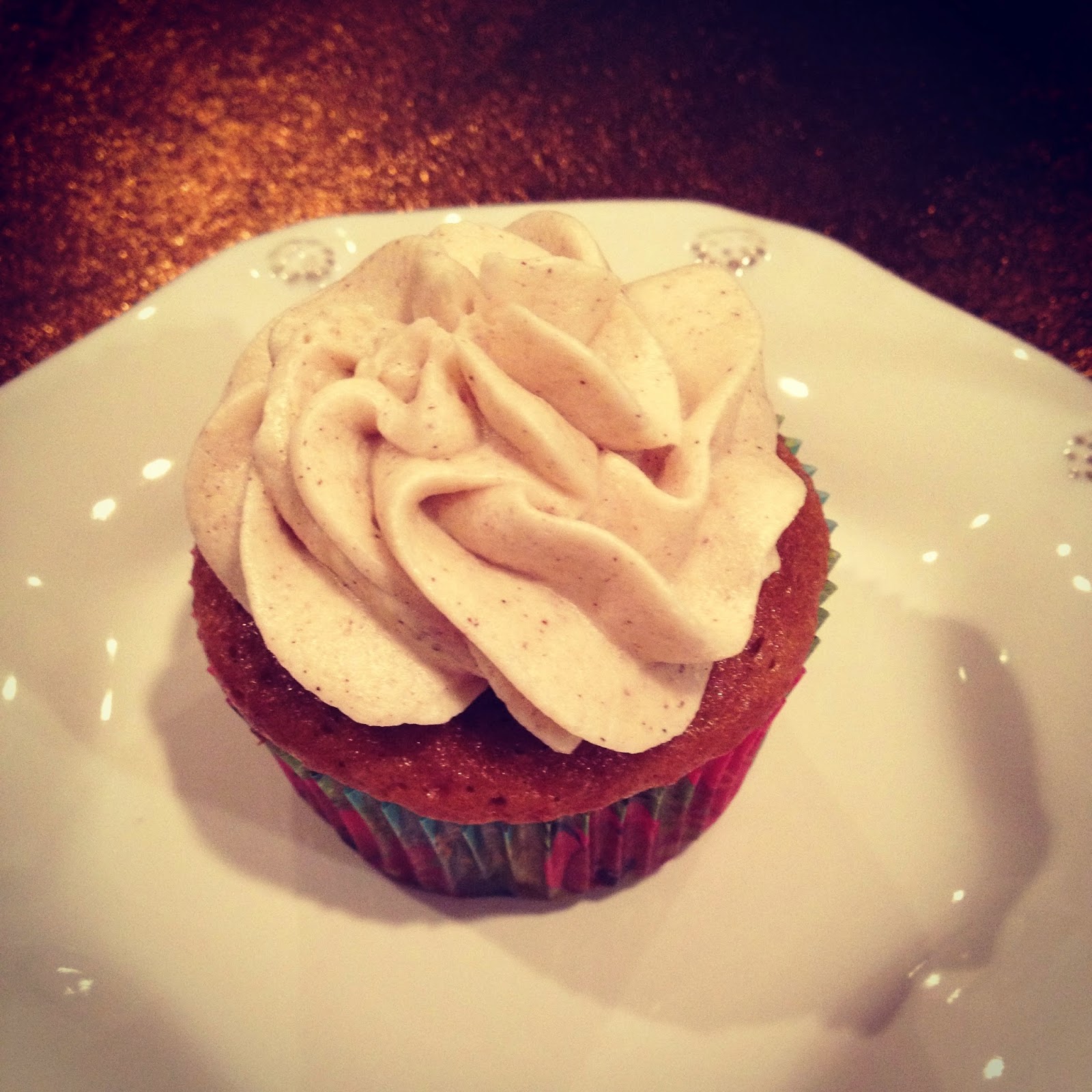 Gingerbread Cupcakes with Brown Sugar Buttercream
1 box yellow cake mix (I used Duncan Hines)
1 cup water
½ cup vegetable oil
3 eggs, at room temperature
1/3 cup molasses
1 ½ teaspoon ground ginger
½ teaspoon cinnamon
½ teaspoon allspice
Brown Sugar Buttercream Frosting:
2 sticks unsalted butter, softened
½ cup brown sugar
1 teaspoon cinnamon
4 cups confectioners sugar
½ teaspoon vanilla extract
1/4 cup milk (I used skim)
Preheat oven to 350 degrees. Line muffin pans with cupcake liners and set aside. In a large bowl, beat all the ingredients together until completely blended. Evenly portion the batter in the muffin tins, filling about 2/3 full (I like to use an ice cream scoop to make sure the amount is consistent, but you can easily use a spoon too). Bake for about 15 minutes, or until a toothpick inserted in the middle comes out clean. Let cool completely before frosting.
For the frosting: Cream together the butter and the brown sugar. Add the cinnamon, vanilla and confectioners sugar, mixing until just combined (I like to add one cup of confectioners sugar at a time, in an attempt to limit the mess I make!). Slowly add the milk until you reach your desired texture.