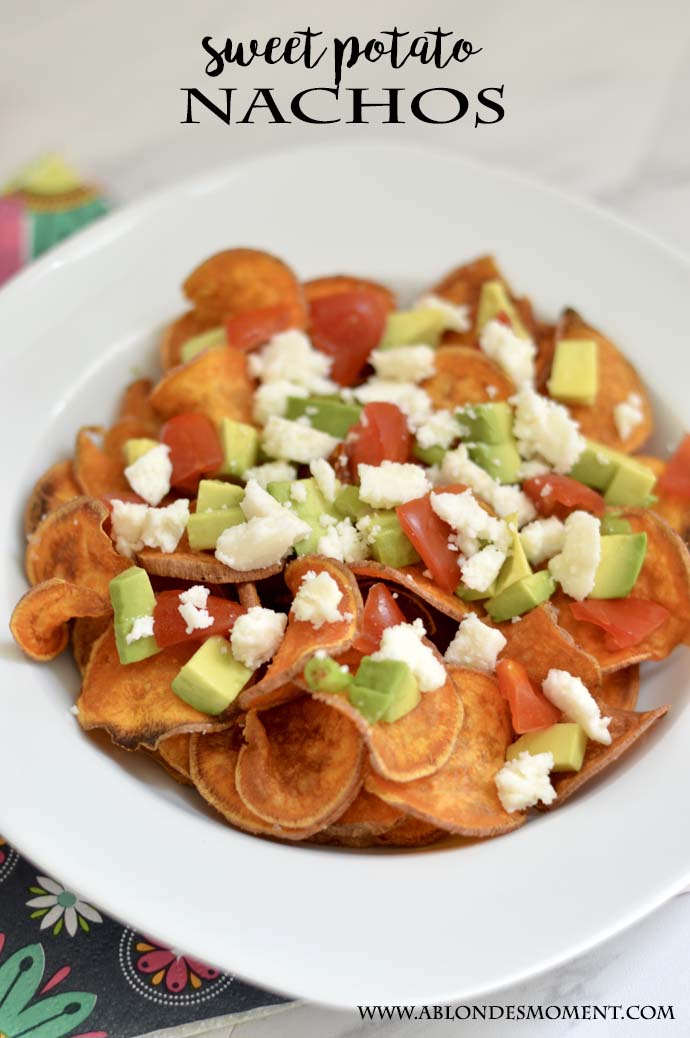 Happy Tuesday, friends! I hope you all had a wonderful long weekend. I could eat Mexican food everyday of the week. But like with so many of the recipes I share, I try to make favorite, not so healthy food a little healthier. For today's post, I'm substituting sweet potatoes for tortilla chips for a healthier take on a Mexican favorite: nachos!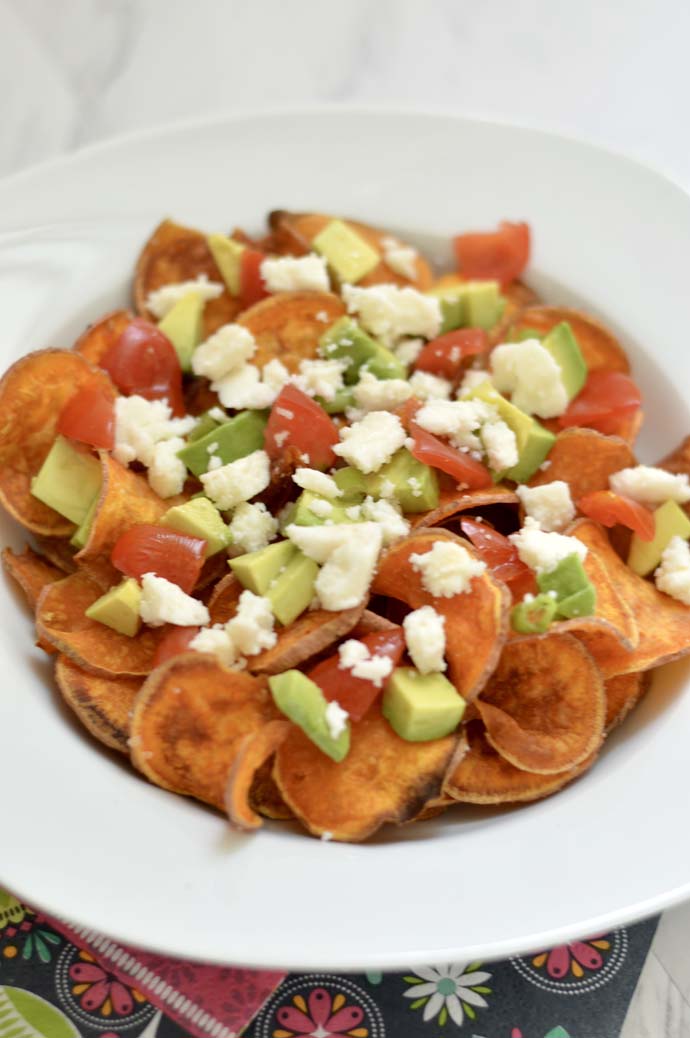 4

sweet potatoes, sliced 1/4″ thick

1

avocado, diced

2

Roma tomatoes, diced

1/4 cup

cotija cheese, or any other Mexican cheese
Slice the sweet potatoes 1/4 inch thick. Fry in a deep fryer or bake in the oven. To bake in the oven: preheat oven to 400 degrees. Toss the sweet potato slices in olive oil and spread onto baking sheet. Bake for 7 minutes on each side. Sprinkle with salt. Once the chips have cooled, transfer to serving dish and top with desired toppings. Serve and enjoy!
….
Thanks for stopping by. Have a wonderful Tuesday!