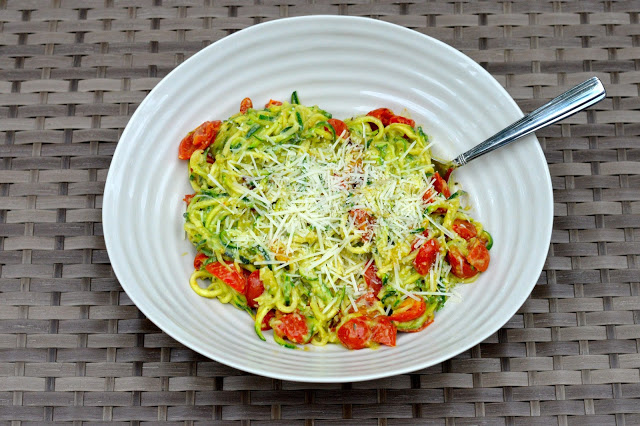 Happy Tuesday! I hope you all had a wonderful holiday weekend! After some not so healthy eating over the holiday, I know I'm ready to get back into my healthy food routine. And what better way to start than with this healthy twist on a weeknight pasta dish.
Zoodles (or zucchini noodles) are a great alternative to pasta and best part — they are so fun to make! I love that zoodles would be delicious with traditional marinara sauce and meatballs but just as good with a lighter sauce and fresh vegetables, like this avocado one, for the warmer months.
Check out the recipe below! It's a super easy dinner that would be perfect for any weeknight. I used
THIS
spiralizer for the zucchini.
Have you tried making zoodles or have you spiralized any other vegetable?
Thanks for dropping by and happy spiralizing!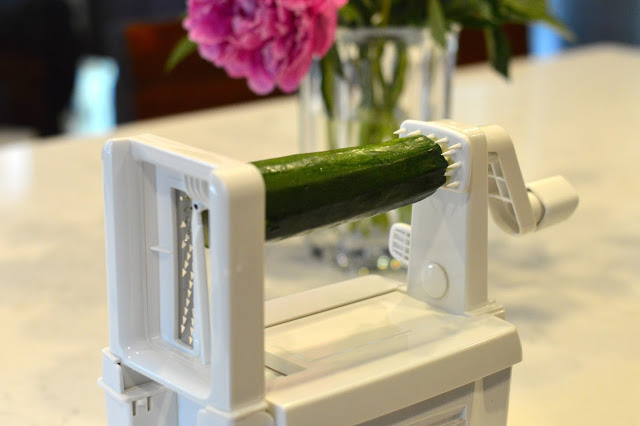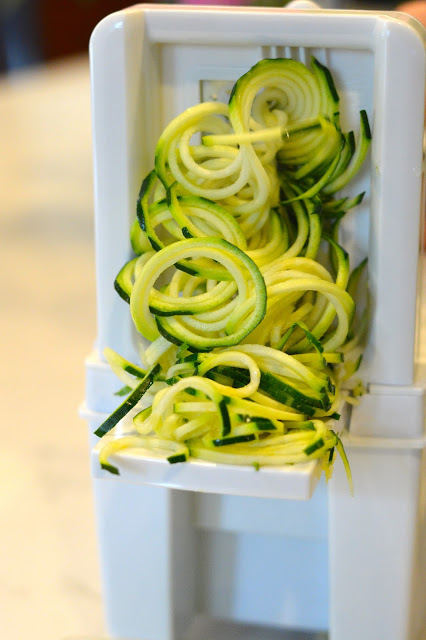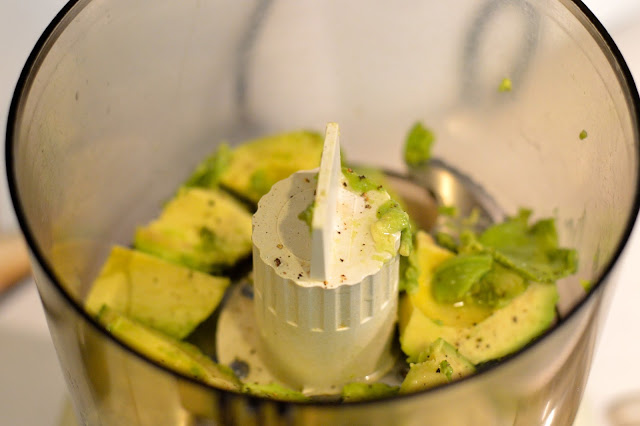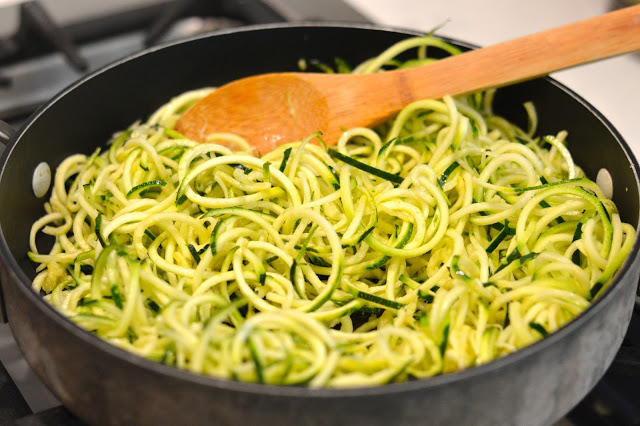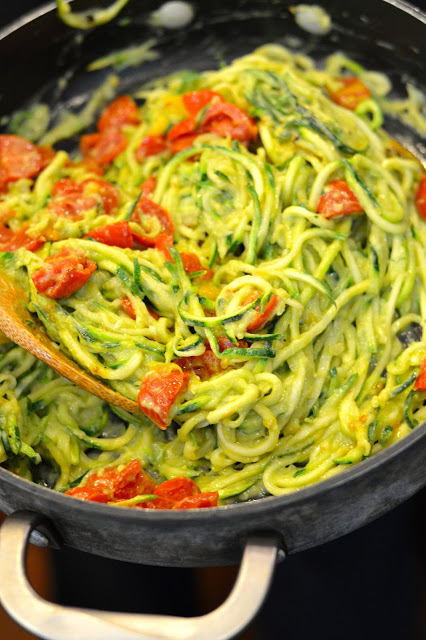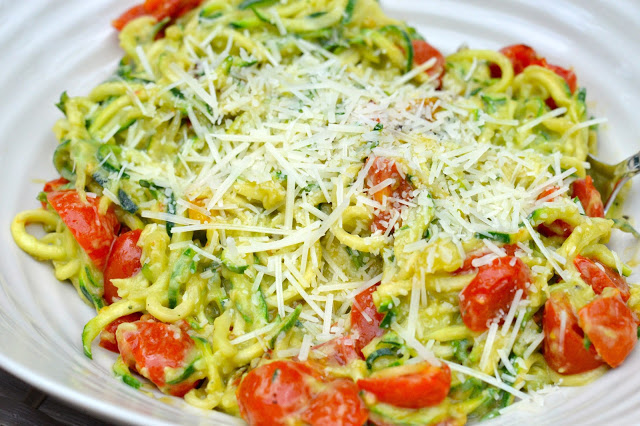 Zoodles with Avocado Sauce with Roasted Tomatoes
A healthy alternative to a weeknight pasta dinner
Ingredients
2 medium-sized zucchini
1 avocado
1 pint cherry or grape tomatoes, halved
2 garlic clove, minced
1/4 cup + 4 TBS olive oil
2 TBS lemon juice
Salt & pepper, to taste
Parmesan cheese, for garnish
Instructions
Preheat the oven to 400 degrees. Toss the tomatoes with 2 TBS olive oil and 1 minced garlic clove. Roast for 20 minutes. To make the zoodles: cut off the ends of both zucchinis. Using a vegetable spiralizer, center the zucchini onto the circular coring blade and bring the pronged pusher up to meet the end of the zucchini (I used the "B" blade). Turn the handle and push the zucchini through to create the zoodles. In a large skillet, heat 2 TBS olive oil over medium heat and sauté the zoodles for 2-3 minutes. To make the avocado sauce: in a food processor, place the avocado, 1 garlic clove, lemon juice and salt and pepper. Mix until blended. While the food processor is running, add the olive oil. Mix until just smooth. Combine the zoodles, avocado sauce and roasted tomatoes. Garnish with Parmesan cheese, if desired, and serve.