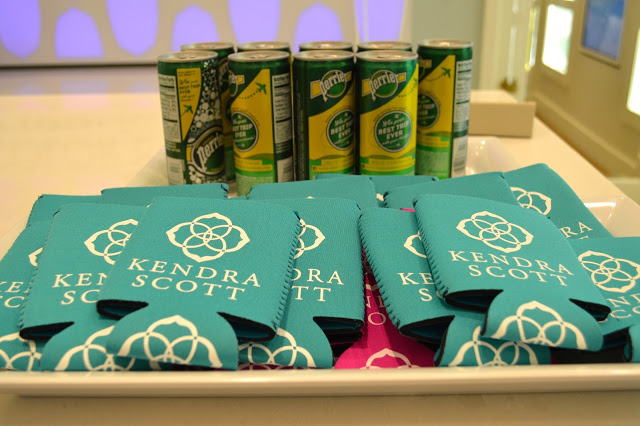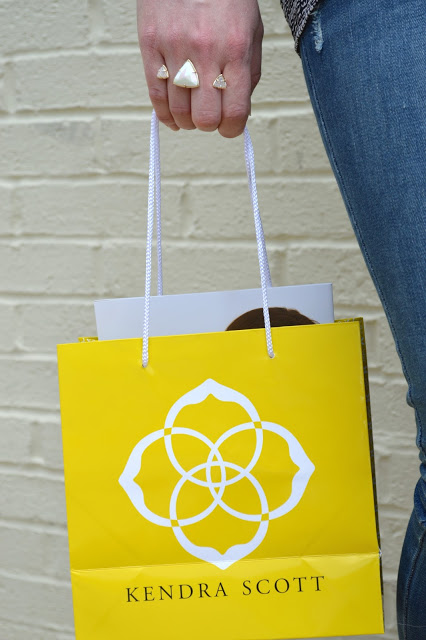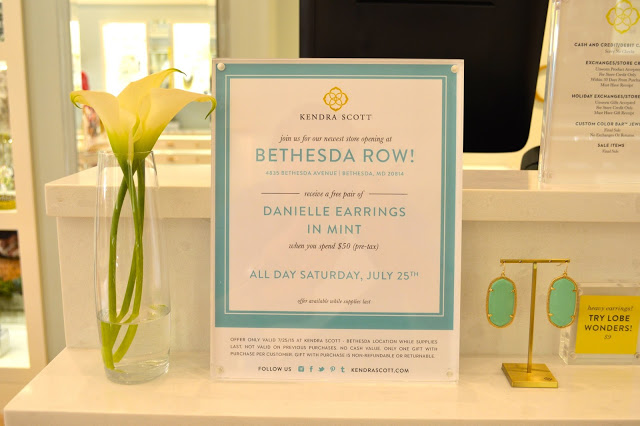 Happy Monday, friends! I hope everyone had a wonderful weekend — I know for me, it went way too fast! I had the opportunity to attend the opening of Kendra Scott's newest location in Bethesda on Saturday! And what an opening it was. The store is absolutely gorgeous and has a prime location in the Bethesda Row neighborhood…there is even a Georgetown Cupcakes across the street!
I have always loved Kendra Scott's jewelry, but up until now, the only place I could find it was at Nordstrom. Now with the Bethesda store and more coming to the DC area in the coming months, I am excited to see more of Kendra Scott's jewelry around our area.
After browsing the website before attending the event on Saturday, I knew that I had to have this ring, after all, I had a personal connection with it's name 😉 There are SO many other things that I have added to my wish list, I think seeing these pieces in person really made me love them more! I've included some of my favorite pieces below, and how gorgeous is the newest collection?! If you are in the DC area, be sure to check out Kendra Scott's first store in the DC market, you won't be disappointed!
Have a wonderful Monday, everyone!