1 bunch fresh asparagus, cleaned, trimmed and cut into bite-sized pieces
8 ounces assorted mushrooms (I used baby bella, shiitake and oyster)
½ medium sized yellow onion, diced
2 cloves garlic, minced
32 ounces chicken stock (I used no-salt added)
3-4 tablespoons extra virgin olive oil
2 tablespoons butter
¼ cup Parmesan cheese, plus more for garnish
Salt and pepper to taste
Begin by heating chicken stock in pan over medium low heat. You want the chicken broth to be warm when you begin to add it to the Arborio rice. Sauté the yellow onion in extra virgin olive oil on medium heat, add minced garlic, season with salt and pepper; cook until onion and garlic become fragrant, about 2-3 minutes. Add the mushrooms and cook for an additional 1-2 minutes to incorporate. Stir in Arborio rice to coat the rice in olive oil, onions and garlic. Continue to stir for 1 minute so rice does not stick to pan. Add chicken broth to the rice mixture 1-2 ladles at a time. Continue to stir rice until liquid evaporates. Repeat the 1-2 ladles step until the rice begins to look plump and you've reached your desired tenderness (it took about 10-15 minutes to become al dente and I used almost an entire package of chicken stock). When you think you have about 1-2 ladles of broth left, add asparagus to rice mixture. Remove from the heat and add the Parmesan cheese and stir until combined. Finally, add the butter and stir until combined and a creamy consistency is achieved. Garnish with additional Parmesan cheese, if desired.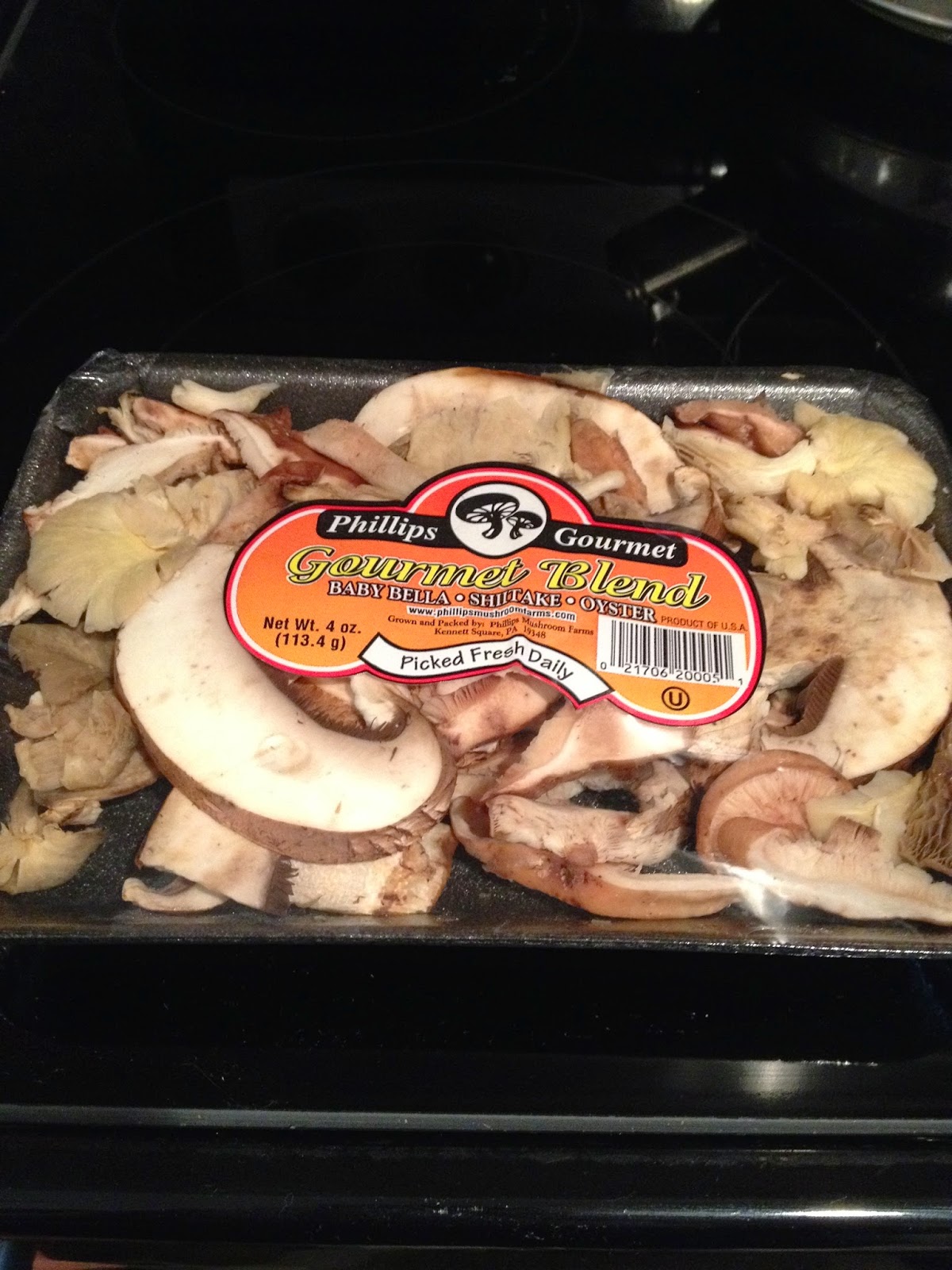 ** I found this mixture of gourmet mushrooms at Wegmans and was so excited to see something unique in the mushroom department! If you can't find a gourmet mushroom blend, white mushrooms and baby bella mushrooms work perfectly!