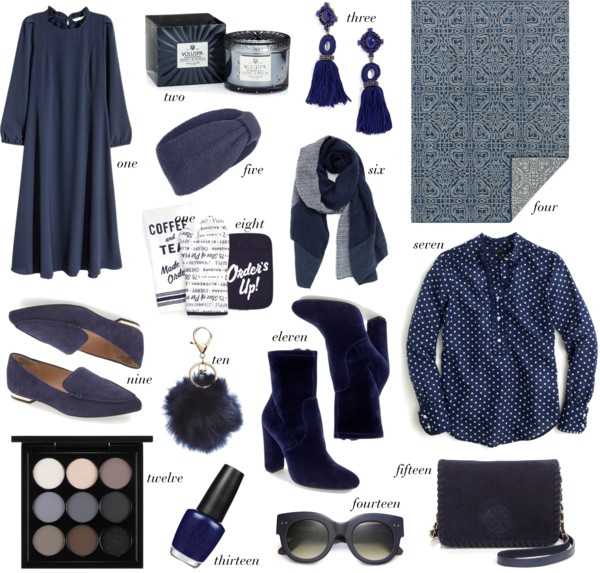 one | two | three | four | five | six | seven | eight
nine | ten | eleven | twelve | thirteen | fourteen | fifteen
I have been on a serious fall color kick as of late. And as much as I love a good burgundy or olive green, the past week I've been swooning over a not so typical fall shade: midnight blue.
There is something so rich and glamours about this midnight blue/navy color. The deep hue is not only perfect for wearing now, but also as we get into the holiday season and winter months. And although it was once considered a fashion faux pas, I love the mix of navy and black together, especially when it comes to more formal pieces. Two navy and black pieces I am loving right now: THIS collarless tweed embellished jacket and THIS quilted puffy coat with a faux fur collar. There is something very elegant about mixing navy and black together, don't you think?


A few more pieces of note:
Thanks for stopping by and have a wonderful Wednesday!
….
SHOP THE POST