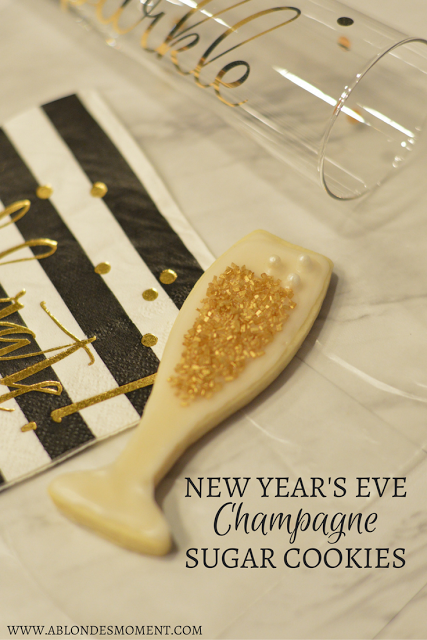 If you are still in the baking spirit after Christmas and you are looking for a different dessert for New Year's Eve, these champagne flute shaped sugar cookies are not only cute, but fun to make. And, this sugar cookie recipe is the BEST ever. And, perfect for any occasion!
I first shared my mom's sugar cookie recipe last year. We make sugar cookies for multiple occasions throughout the year, but especially around Christmastime. To switch things up this year, we decided to make champagne flute shaped cookies that are perfect for NYE. I used gold glitter and edible pearls to give the effect of champagne bubbles on the cookies, which was such a fun touch. Check out the recipe below, it really is the best sugar cookie I have ever had!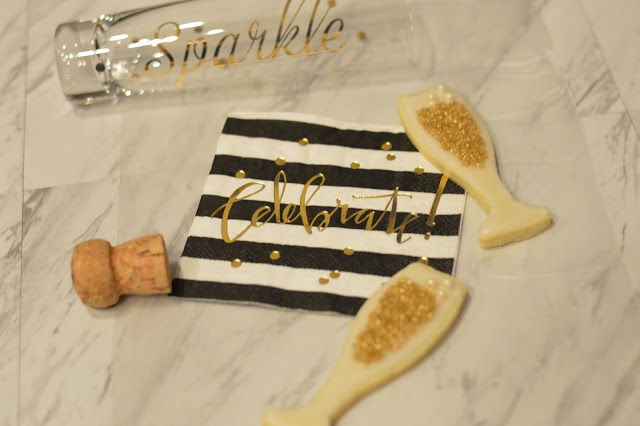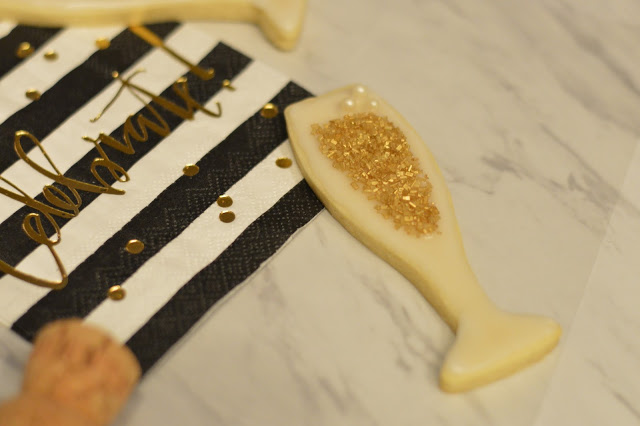 New Year's Eve Champagne Sugar Cookies
Preheat the oven to 400 degrees. Mix all of the ingredients together. Wrap in plastic wrap and place in the refrigerator overnight. Roll dough and cut into desired shapes. Bake 5-7 minutes. Allow the cookies to cool completely before icing.
Thanks for stopping by! Have a wonderful Tuesday, friends!