My version of the infamous Philly Cheesesteak is a little healthier than the ones you find in Philadelphia. Even though I made this slow cooker dinner on Sunday, [and it filled the house with the most amazing smell ever] this is the perfect weeknight dinner — so I guess we can file it under both weeknight and weekend dinners 🙂 Slow cooker recipes are some of my favorites because you can just throw it in and dinner is magically ready 6 hours later! I normally save my slow cooker recipes for the fall and winter months, but making this into a sandwich is the perfect summer meal. Happy slow cooking!!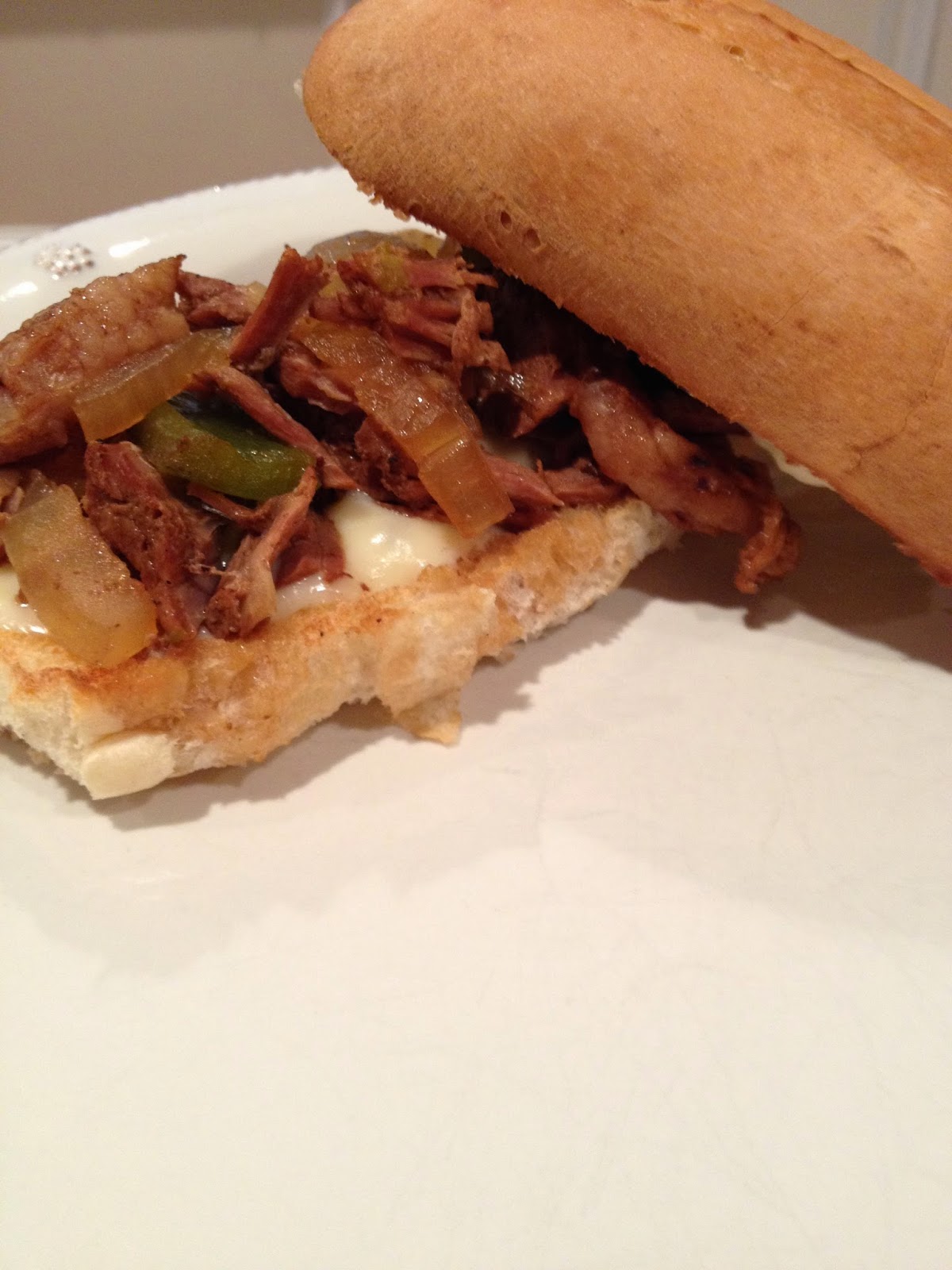 Philly Cheesesteaks
1.5 pound round steak
2 medium green peppers, thinly sliced
1 medium white onion, thinly sliced
1 tablespoon pepper
1 tablespoon garlic powder
32 ounces beef broth (I used no salt added)
4 hoagie rolls
8 slice provolone cheese
Place the round steak in a slow cooker. Sprinkle pepper and garlic powder over the steak. Place pepper and onion slices on top and pour beef broth over steak, peppers and onions. Cook for 6 hours. Once the meat is cooked, slice the hoagie roll in half and toast under the broiler for about a minute. Remove from the oven and place one piece of provolone cheese on each half and spoon the beef, peppers and onions on one side of the hoagie. [The meat will fall apart after 6 hours of cooking so you should be able to use kitchen tongs to place the meat on the hoagie.] Place both halves under the broiler again for 1-2 minutes just until the cheese melts.