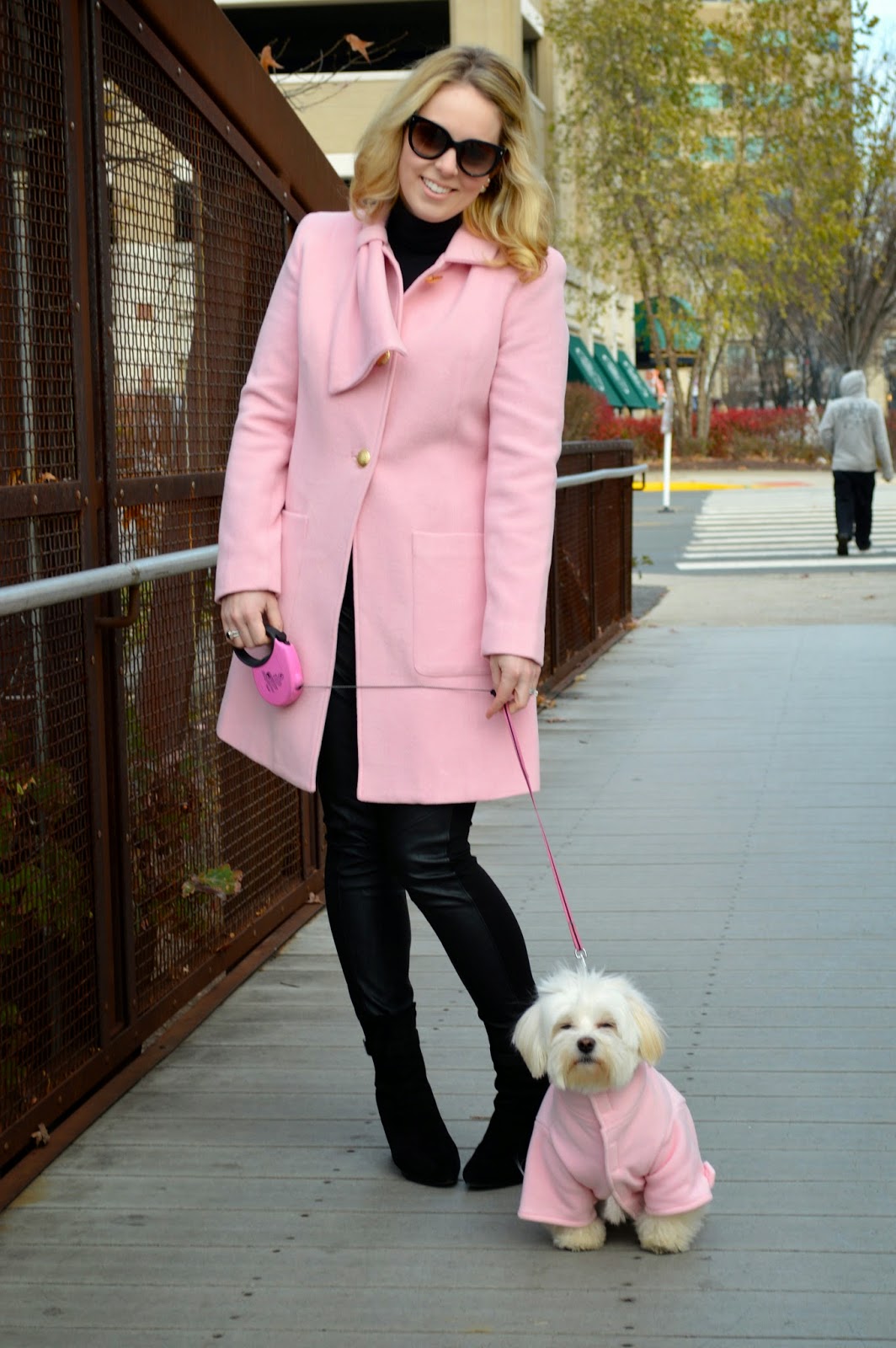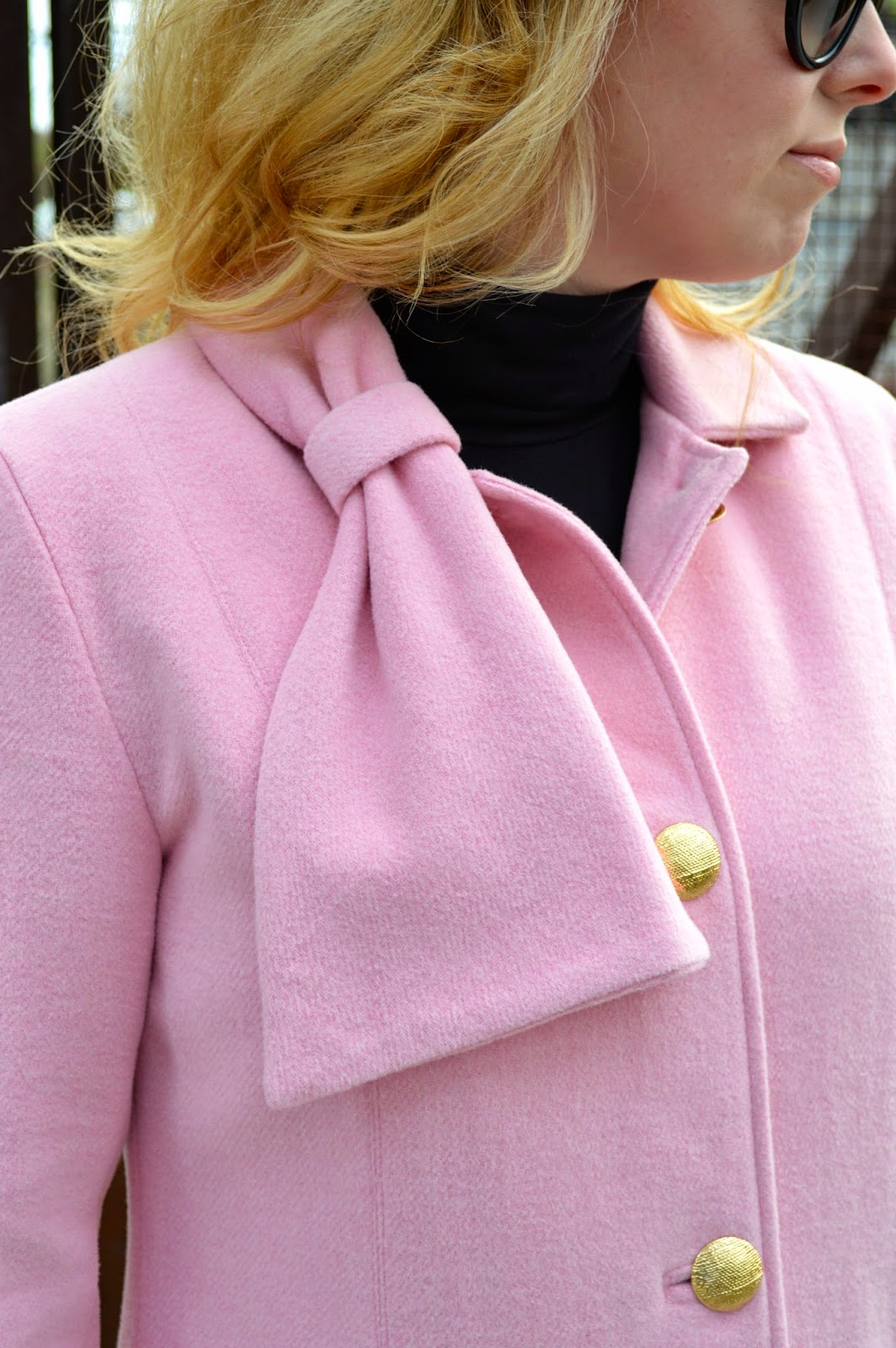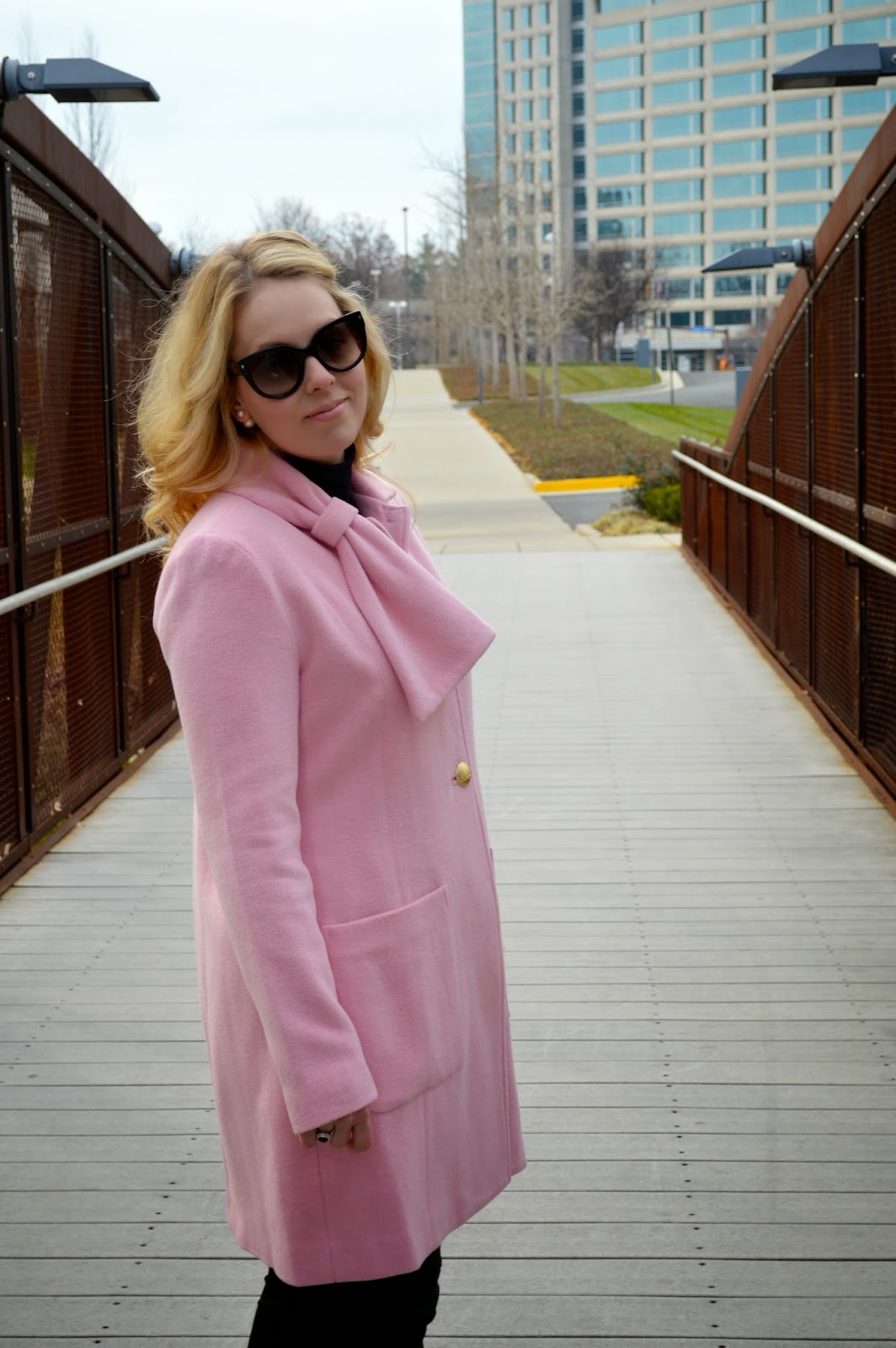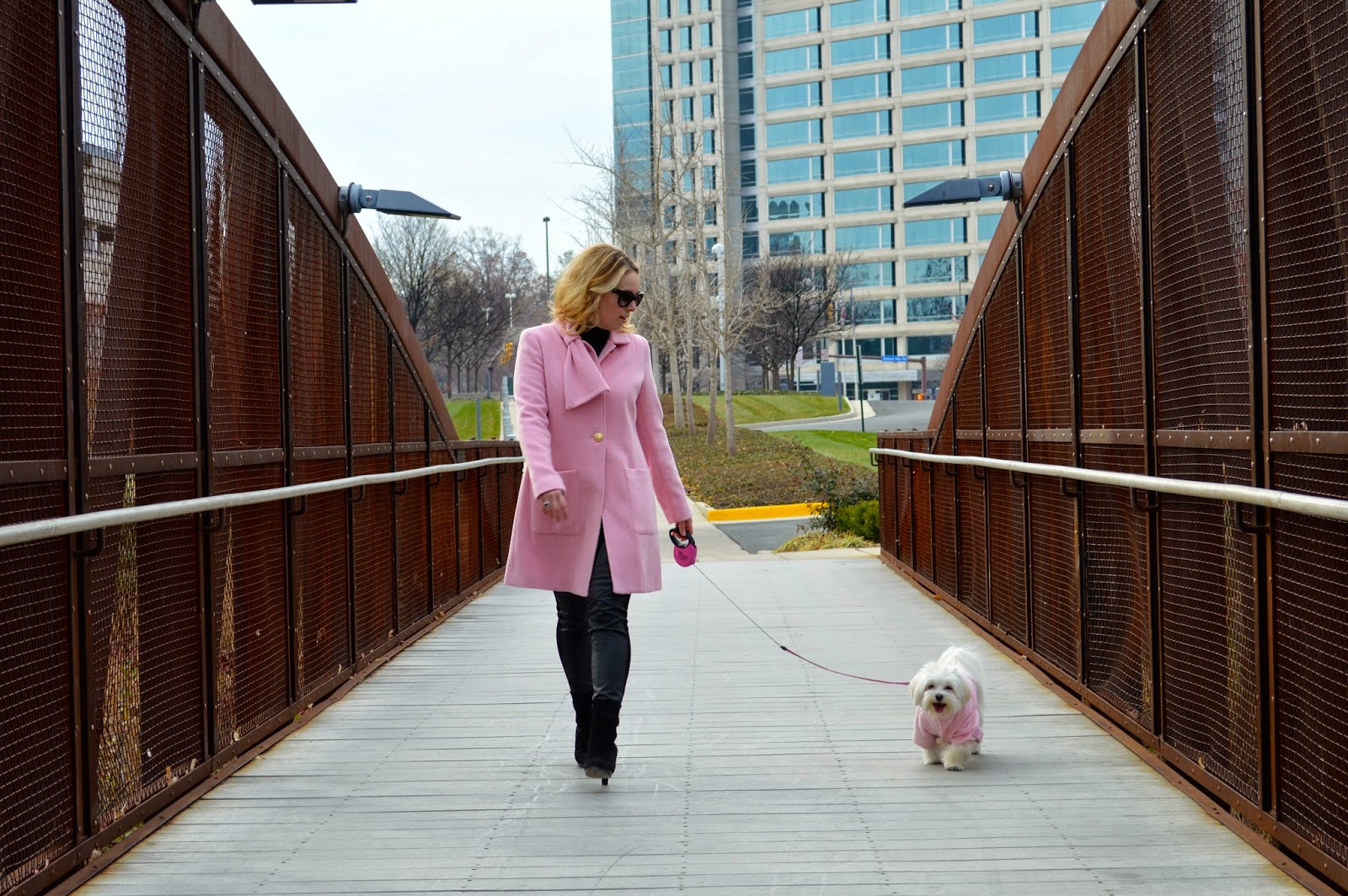 Happy Monday! I have loved this pink CAbi coat since I saw it back in August. As you may know, pink is my signature color so this was obviously a must for me. Not only is the color gorgeous, but the details are just perfect: with the bow around the neckline and the gold buttons, it is the most chic coat ever!
My parents surprised me with this coat for my birthday and I was ecstatic! But the biggest surprise of all, my mom found a matching pink coat for Ella! Ella is typically extremely finicky about clothing, but she really seemed to like this coat. And it made her look so girly 🙂
Hope everyone enjoys this short week! Thanks for stopping by!