S'mores are an all-time favorite dessert of mine. I've tired "indoor" s'mores many ways — heating the marshmallow in the microwave or sticking the marshmallow on a kabob stick and toasting it over the stove-top — but something always seemed to be missing. These rainy day s'mores are so close to traditional s'mores, you will think that you are sitting out by the fire on a summer evening!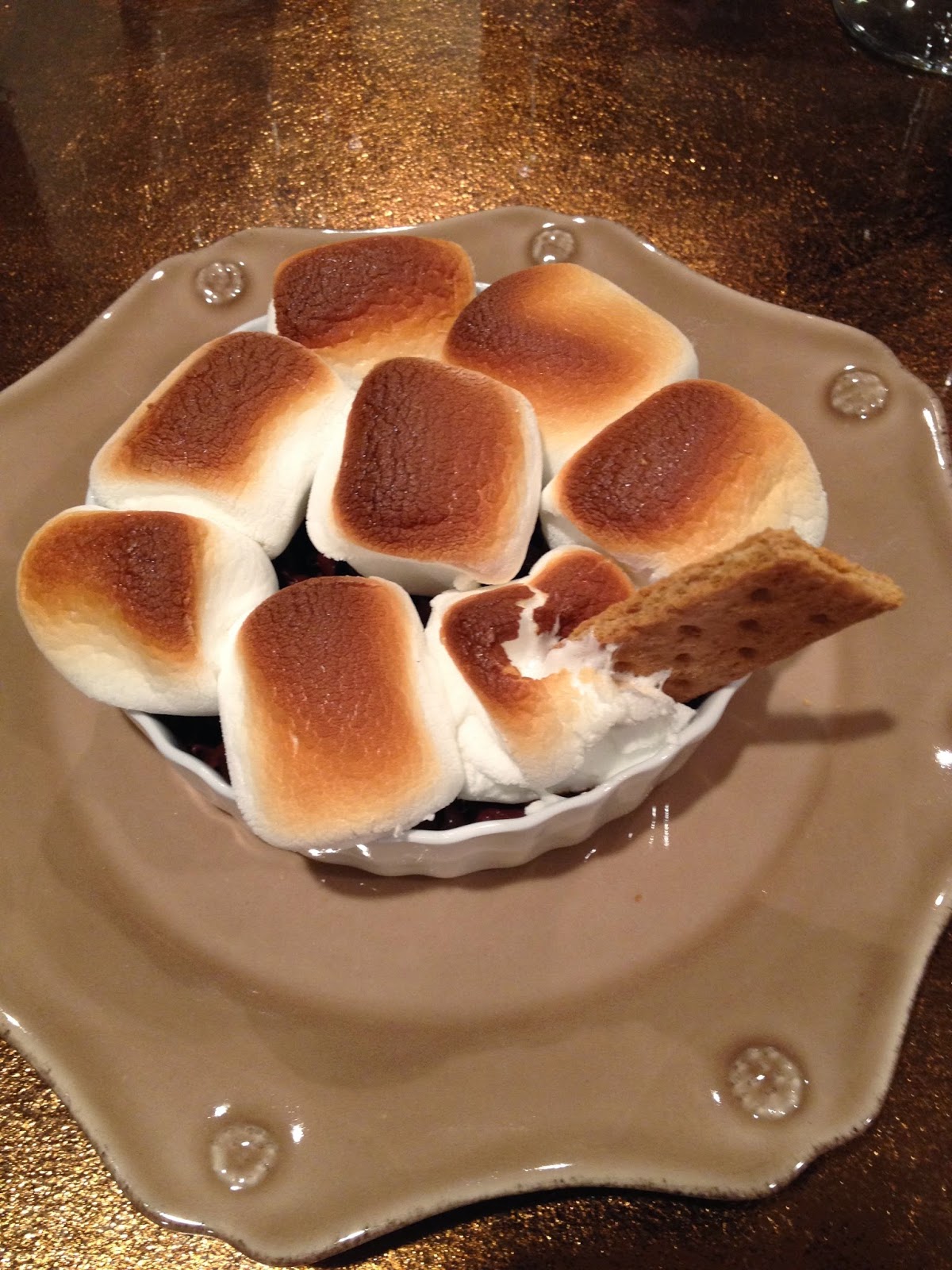 Rainy Day S'mores
1 king size Hershey's Chocolate Bar
6 ounces semi-sweet chocolate chips
4-8 marshmallows, depending on the size of your dish
Graham crackers
Turn your broiler on. Place half of the king size Hershey Chocolate bar in the bottom of an oven-safe dish. Break into bite-sized pieces. Sprinkle the semi-sweet chocolate chips over the Hershey bar pieces to completely cover the base of the dish. Lay the marshmallows on top of the chocolate. Place under broiler and watch carefully! Mine took only about 2 minutes. Dip your graham crackers in your rainy day s'mores and enjoy!