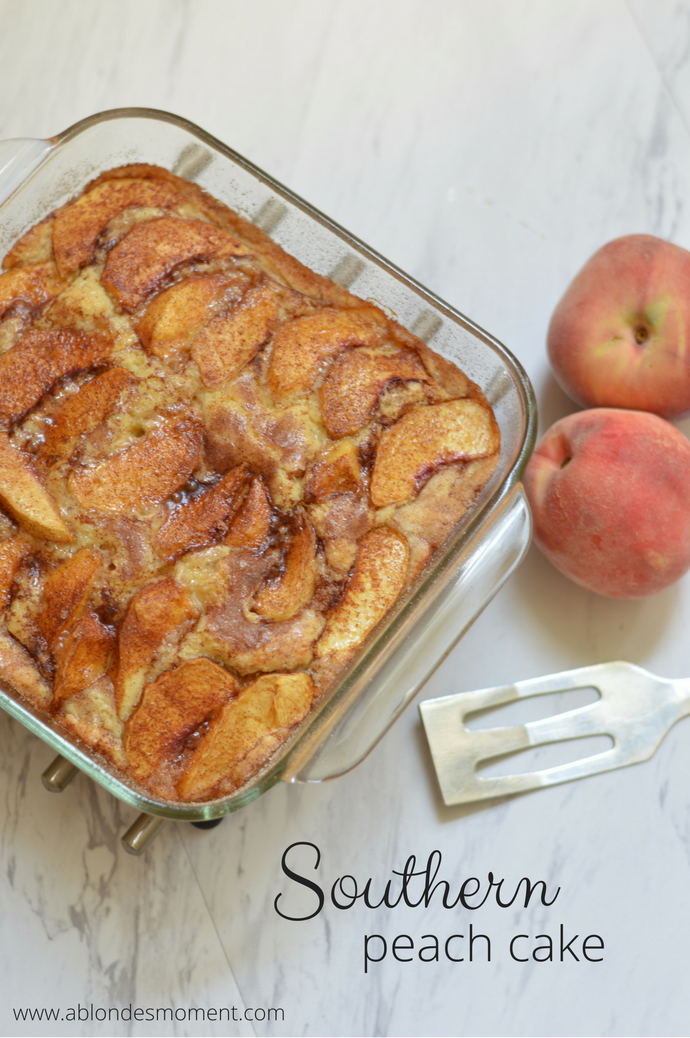 Peaches are one of my favorite fruits, but especially this time of the year when they are in season. As with most families, there are quite a few recipes that have been passed down through the years in mine. My southern great grandmother's peach cake is definitely one of our favorites. My aunt and cousin were down in Virginia visiting my mom and dad this past weekend and we thought it was the perfect opportunity to make one of my great grandmother's recipes: Southern Peach Cake.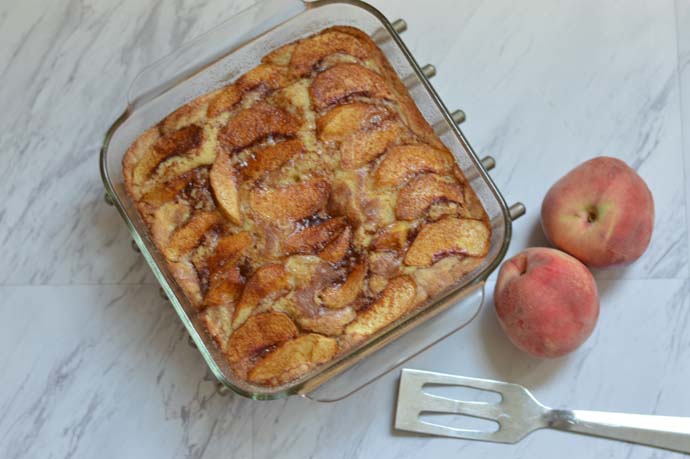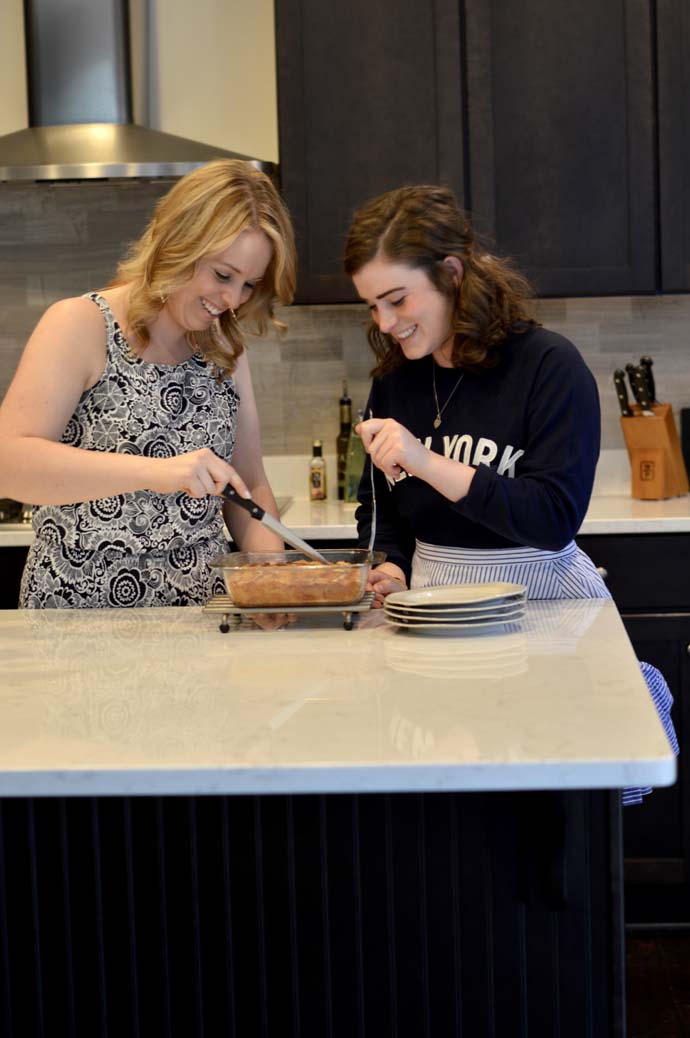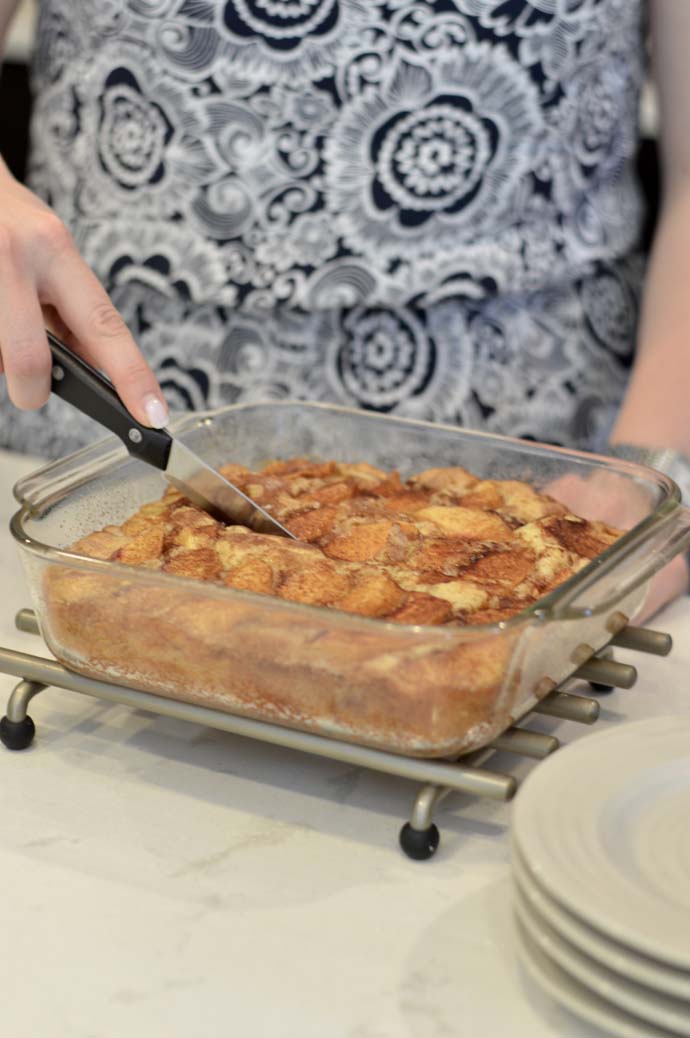 Peach Cake: The Perfect Summer Dessert
There is nothing like a fresh peach in the summertime. That juicy, ripe flavor is one of summer's favorite foods. Each summer, we pull out my great grandmother's peach cake recipe to make when peaches are at their prime. Although this peach cake could be made at any time of the year, fresh peaches make a huge difference. As summer is rapidly coming to a close, there is still time to enjoy this delicious summer dessert. But, I should warn you. It's not one of the healthier recipes I share here on ABM! I always try to share quick and healthy recipes with you (don't worry, those aren't going away!) but when it comes to holidays and recipes we only enjoy once a year, I can't help but share! And since we only make this once a year, it not only fits the "sharing" criteria but it's also ok to splurge on this sweet treat.
Although my cousin Caroline and I never had the opportunity to meet our great grandmother, we both do share her love of cooking. It was so fun to make one of her recipes while they were visiting. And, ironically enough, Caroline were (unplanned) matching in our navy blue so photo evidence was a necessity!
Check out the recipe below. I hope you all have a great Tuesday and thanks for stopping by!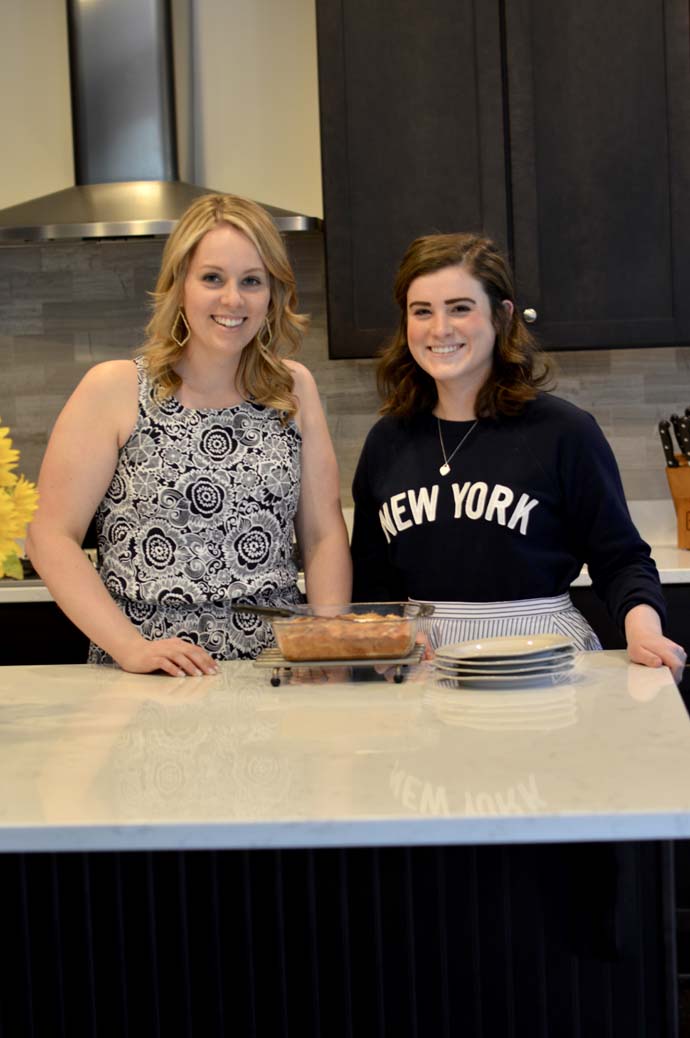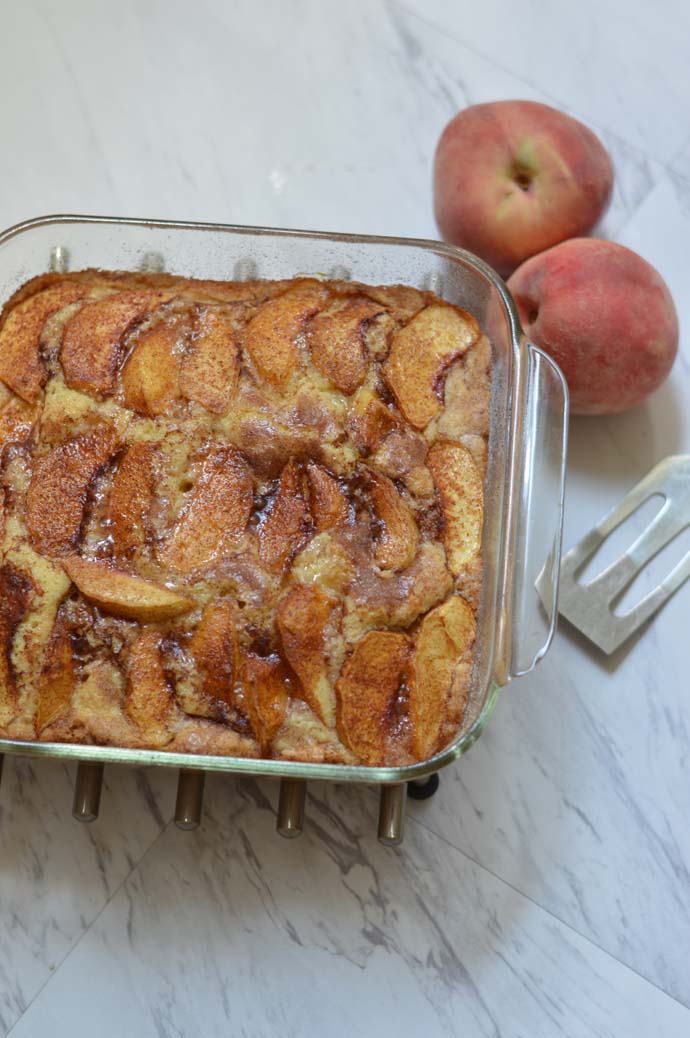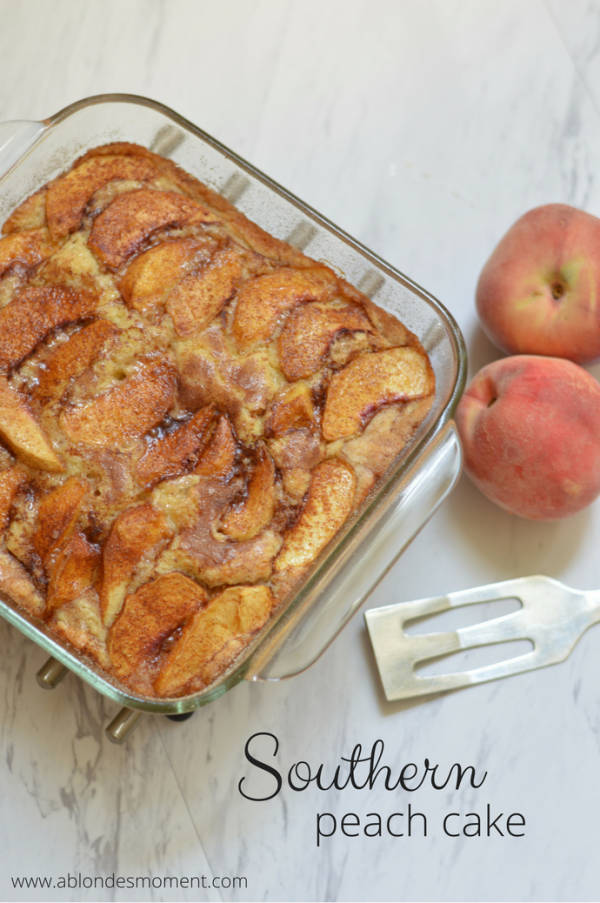 | | |
| --- | --- |
| | |
Preheat oven to 350 degrees. In a medium sized bowl, sift together the flour, baking powder and salt. Work in the shortening, 1/2 cup sugar and lemon rind. Add the eggs, one at a time. Spread half of the batter in a greased 8x8 pan and cover with peaches. Spread the rest of the batter on top and cover with peaches. Sprinkle with cinnamon and 1/2 cup sugar. Bake for 50 minutes and enjoy!