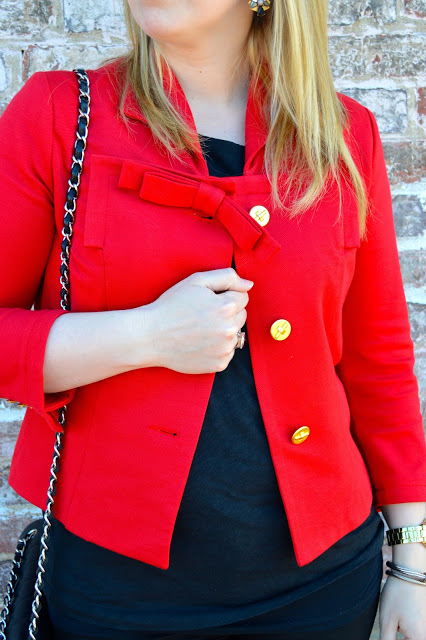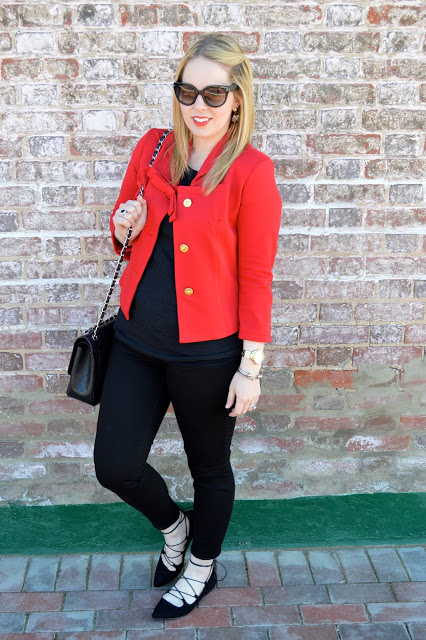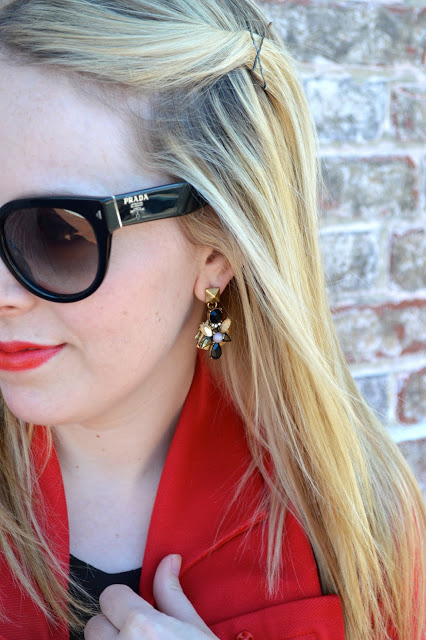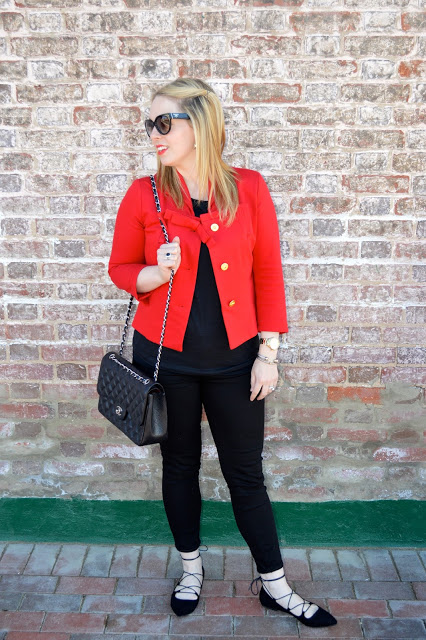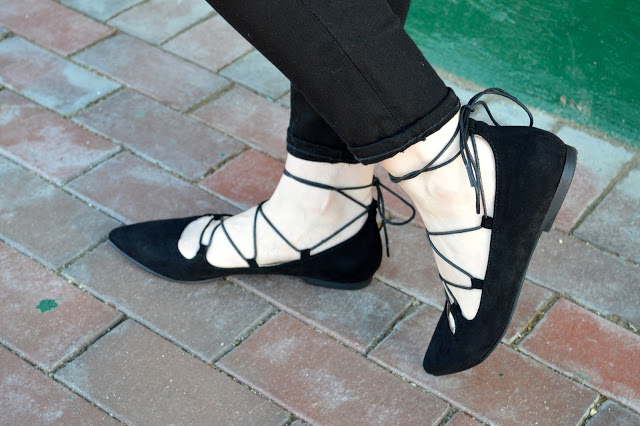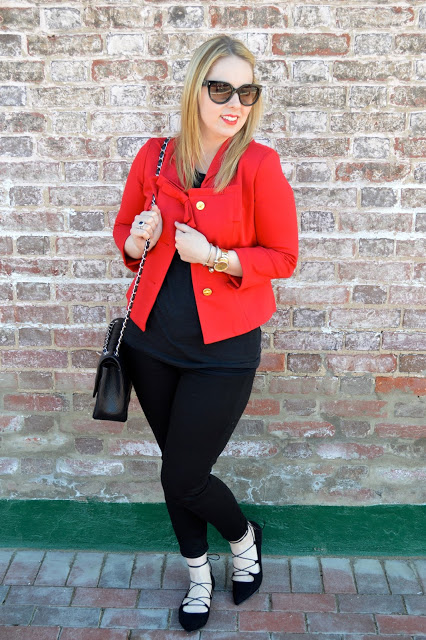 Happy Thursday, friends! Now that we are almost to mid-November, I think it's safe to say it's a good time to start prepping your wardrobe for the holidays. And what better way than this CAbi beau jacket! It's red with a bow. Could it be any more perfect?!
One of my favorite things about this jacket is that it's super versatile. I know, I talk about versatile and multipurpose pieces a lot, but for me that is what is practical! If I can find something that I can wear to work and wear out to dinner on a weekend, that is an ideal piece. Granted, I have plenty of pieces that are strictly work or weekend, but when I can find something that works for both, that's a win-win!
And continuing with the "beau" trend, I couldn't help but style this look with my new lace-up flats. I've been searching for lace-up flats for a few months now, but most of what I was finding were a little too expensive for what seems like a trendier shoe. But when I found these, I was in love! Priced at only $60, it was a must-buy for me. And I have to say I am super happy with them so far — with a pointed toe and adjustable lacing, I found them to be true to size and even fit my regular to slightly wide foot perfectly!
What are some of your favorite ways to prep your closet for the holidays? I've included some of my favorite holiday-inspired pieces below for you to browse! Hope you all have a wonderful weekend and thanks for dropping by!
….
HOLIDAY-INSPIRED PIECES



SHOP THE POST