This was a super quick and delicious dinner, perfect for a weeknight. Although it sounds like a lot of steps, each step is pretty quick and everything comes together really fast. I added the cilantro and lime juice to the brown rice to attempt to recreate Chipotle's rice, and it was a pretty good substitute! Dare I say it's a good replacement to Chipotle, and a lot healthier!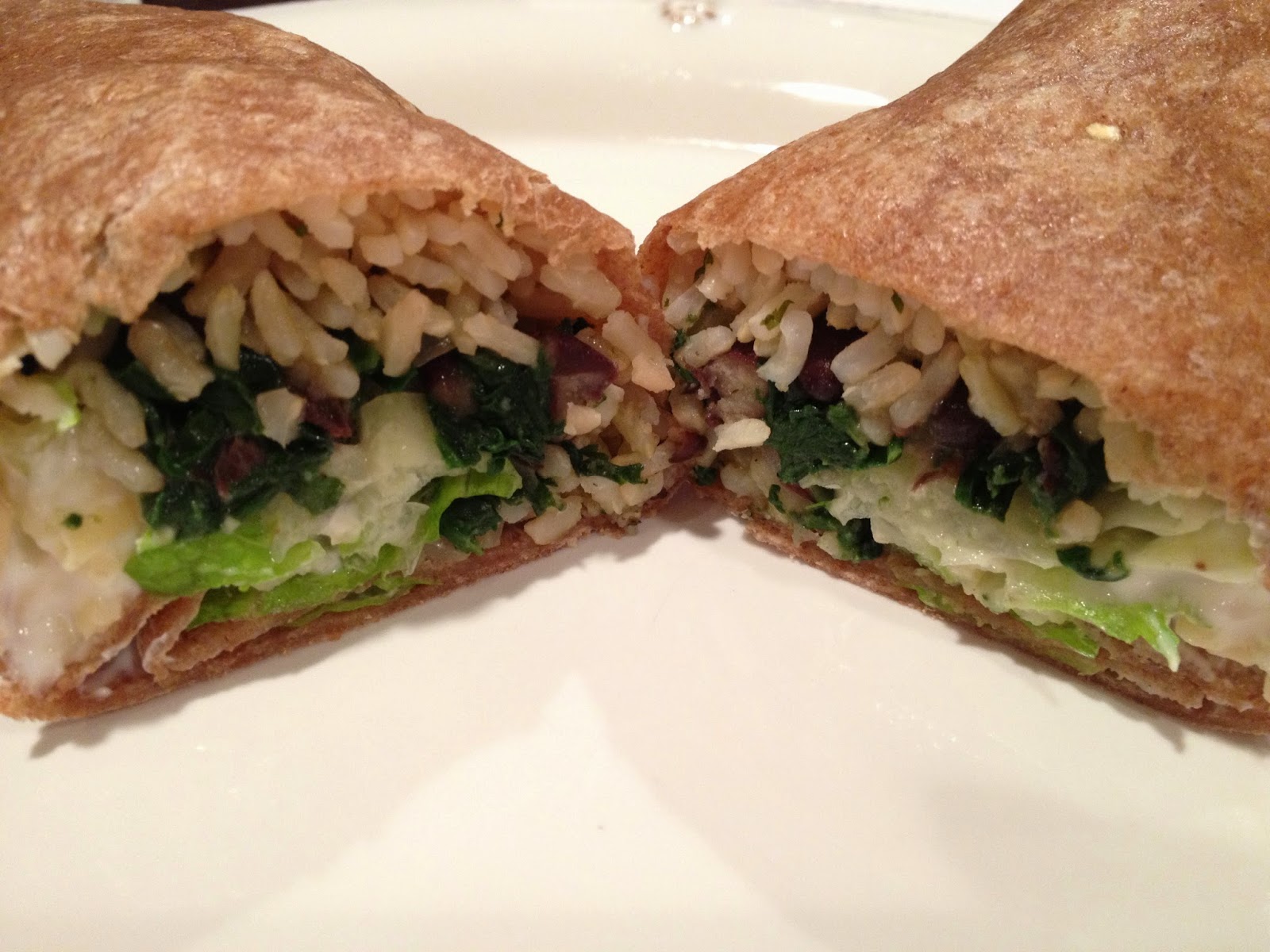 Spinach and Black Bean Burritos
2 cups brown rice
2 tablespoons olive oil
15 ounce can black beans, drained and rinsed
3 cups fresh spinach, chopped
2 cups romaine, chopped
1 yellow onion, diced
1/4-1/2 cup cilantro, chopped
Juice of 1 lime
Whole wheat tortillas
1 bag 4 Cheese Mexican cheese, I used Sargento Reduced Fat
1 cup plain Greek yogurt
Preheat oven to 350 degrees. Wrap whole wheat tortillas in foil and bake for about 10 minutes to warm. Cook brown rice according to package directions. Sauté diced onion in olive oil for about 2-3 minutes until fragrant. Add black beans and chopped spinach. Cook spinach and bean mixture for about 5 minutes or until spinach starts to wilt. Once brown rice is cooked, add chopped cilantro and juice of 1 lime to rice. To assemble, place a scoop of brown rice on the tortilla, followed by the spinach and black bean mixture. Top with romaine, cheese and a scoop of Greek yogurt. Begin wrapping and tucking the ends of the tortilla in to finish off the burrito!