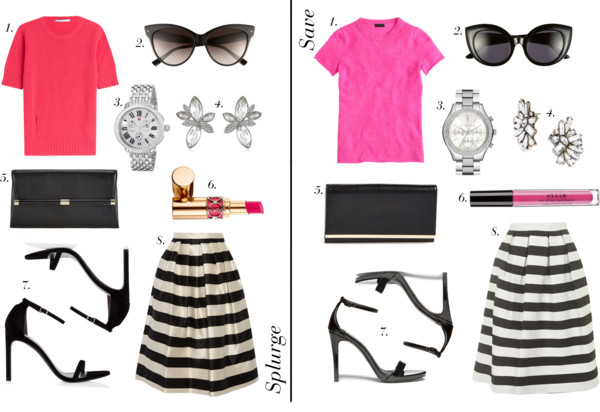 Save: 1. | 2. | 3. | 4. | 5. | 6. | 7. | 8.
Today's Wednesday/Thursday Wishes is bringing back a favorite of mine: splurge vs. save! As easy as it is to love the more expensive items, I love finding similar items at a more affordable price. And, I must say, I actually like a few of the save items more than the splurge! What about you?


I have loved this splurge skirt for a few months now. I definitely have an obsession with midi skirts and if you add a stripe, you literally have the perfect skirt for me! I was thrilled when I found this much more affordable version. Don't they look super similar?! And how fabulous are these sunglasses?! The are so dramatic and chic, I think I like the save version better!


Hope you all have a great Thursday and wonderful weekend! See you Monday!


….