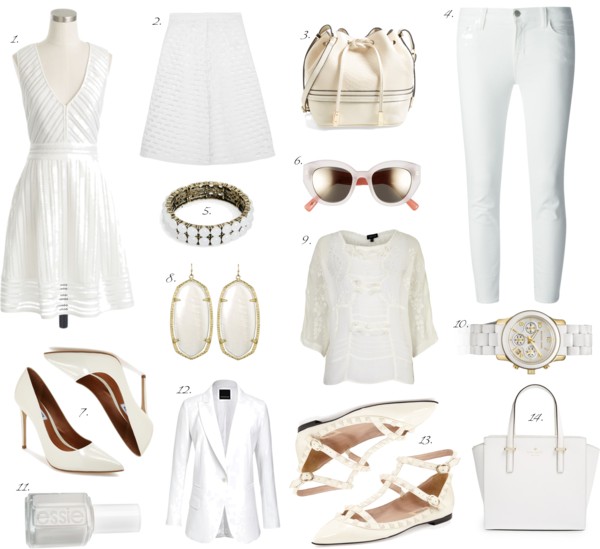 Today's Wednesday Wishes is all about spring whites. Now that Easter is over, we can officially begin the white clothing season, even though I have broken that rule 😉 I find myself really starting to think about white clothes, shoes and bags this time of the year as I am so eager to incorporate more and more into my outfit. And whether it is spring whites or preparing for summer whites, because it will be here before we know it, I'm sharing some of my favorite white pieces of the moment. I love the pieces with texture, such as lace or embroidery. The texture of this dress and skirt give both pieces such dimension, while the embroidery of this blouse make it anything but an ordinary white tee. As for the white nail polish, that is on my list of nail polish to try — I just don't know if I can pull it off…maybe by mid-summer! What are your feelings on white nail polish?
more whites I'm loving…
P.S. If you haven't heard, the Shopbop Friends and Family sale is on! Use code SPRING25 for 25% through April 9th at 11:59 PST! There are some fabulous deals you don't want to miss!