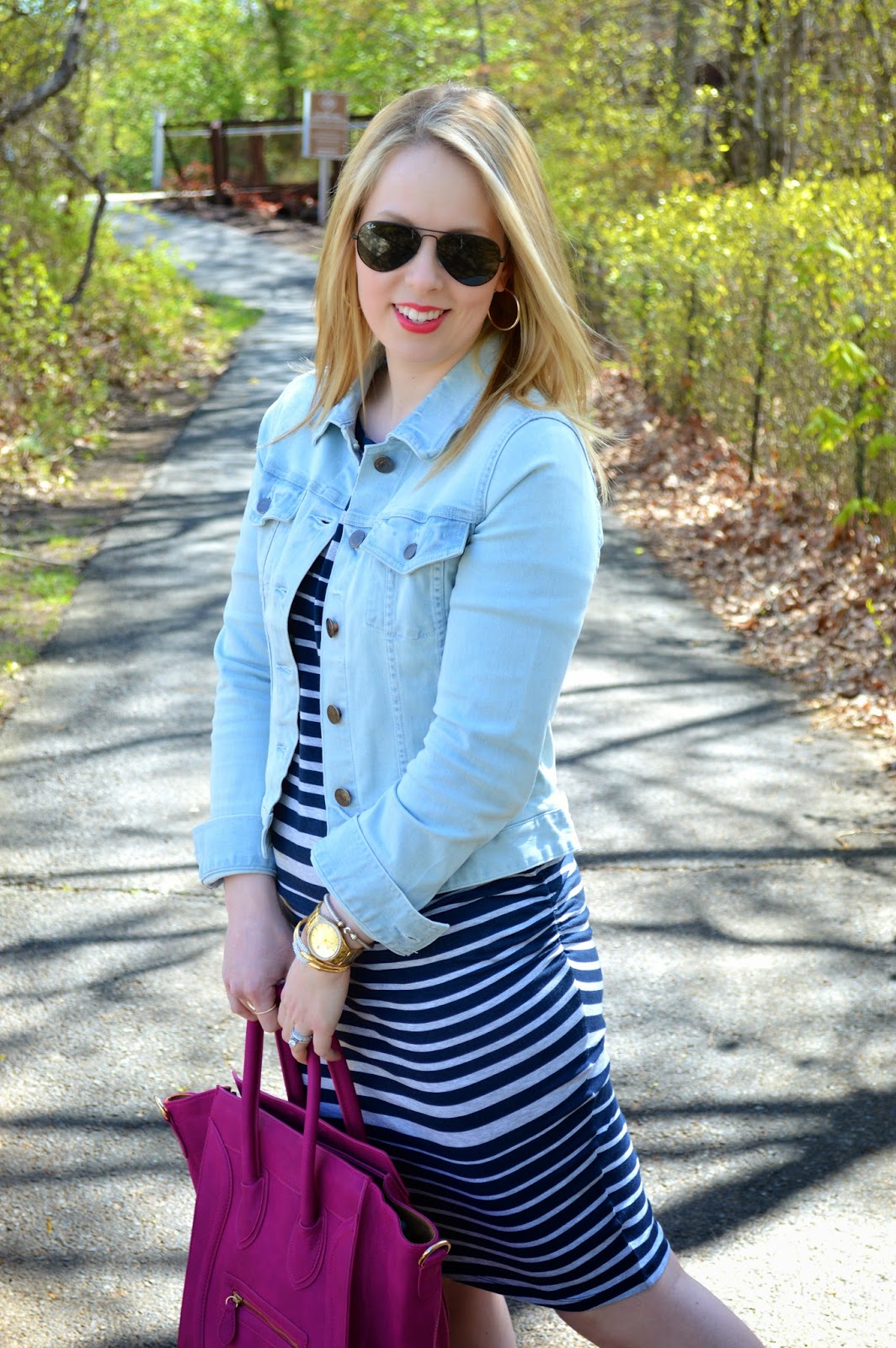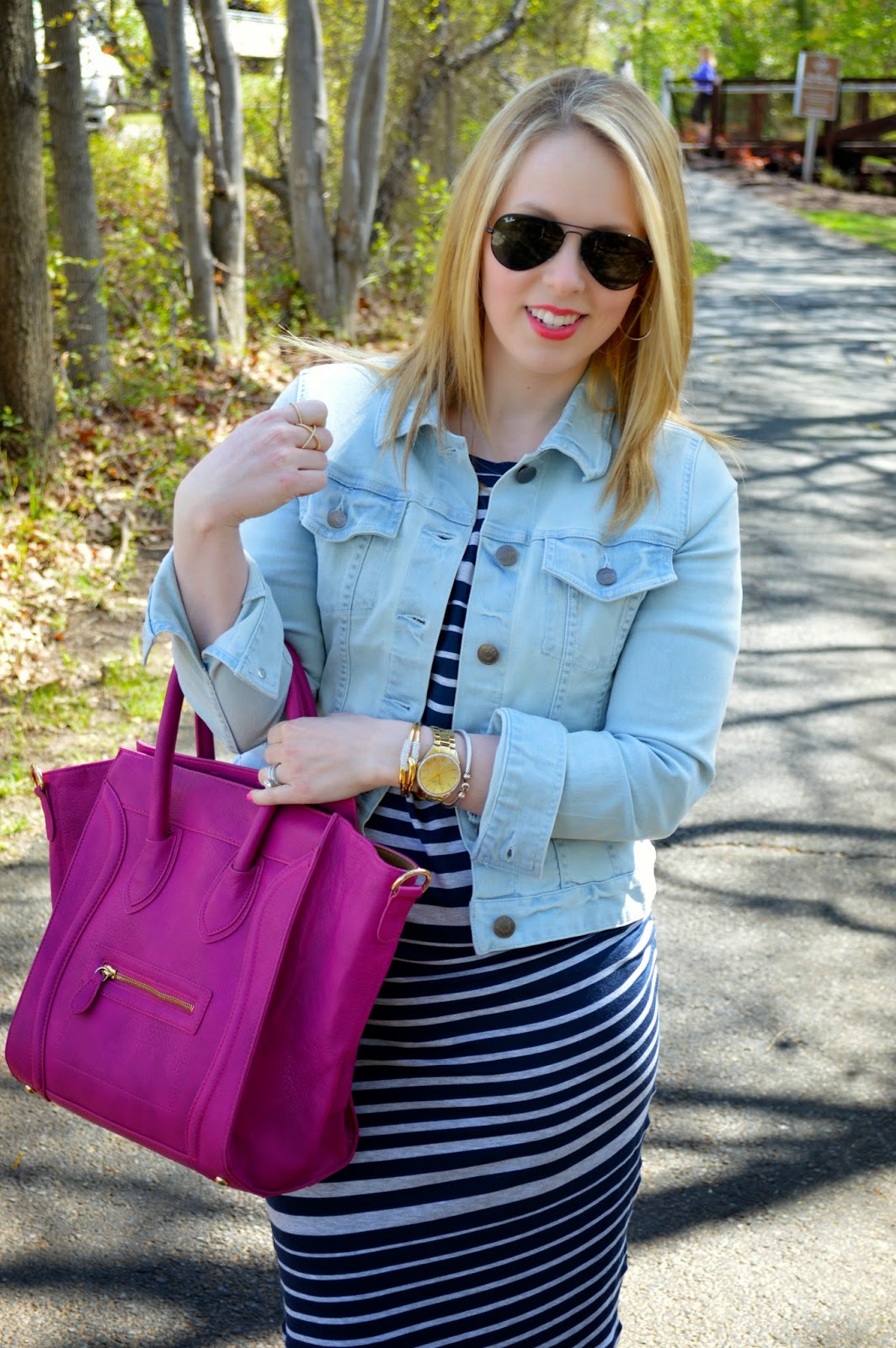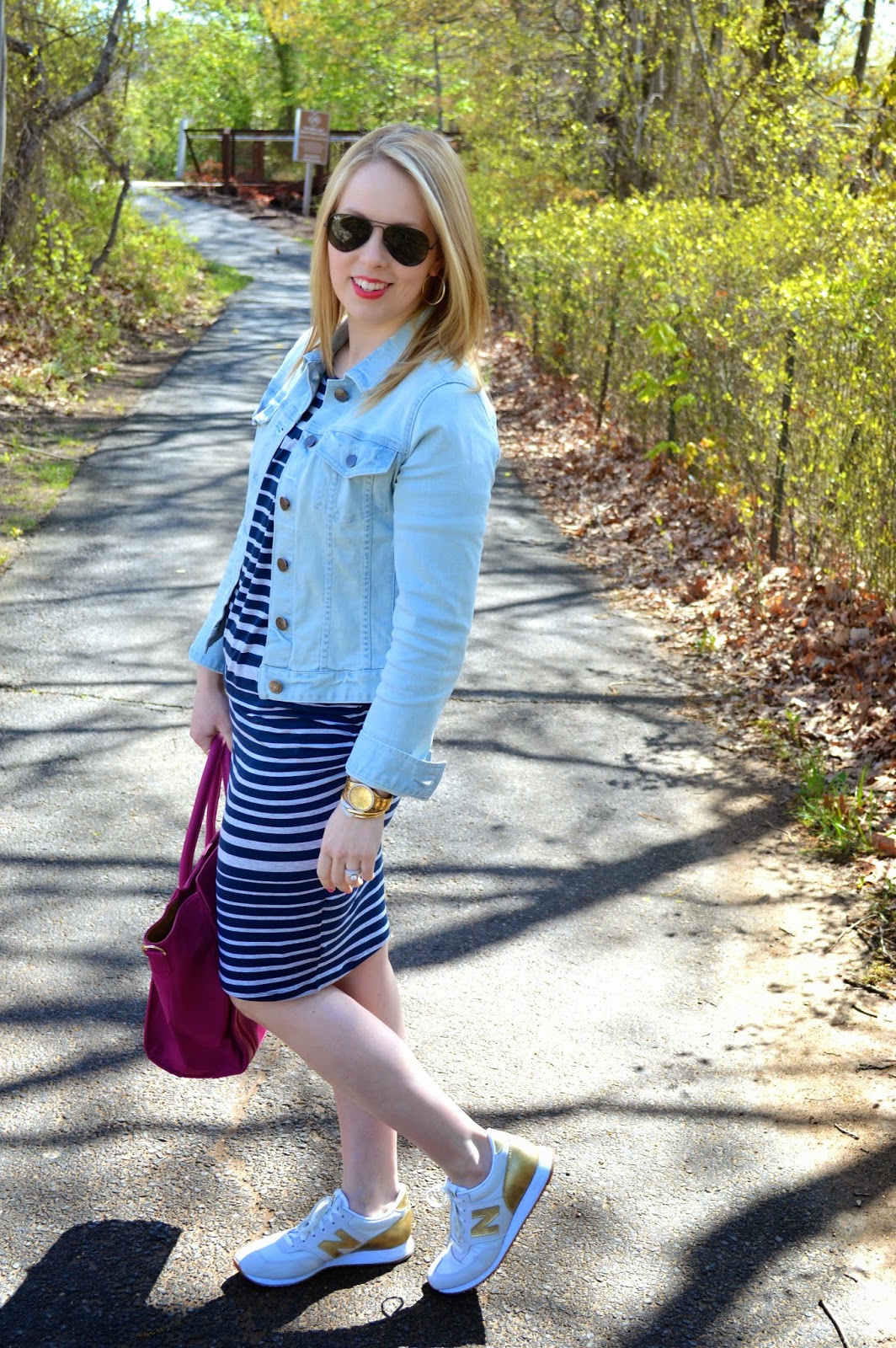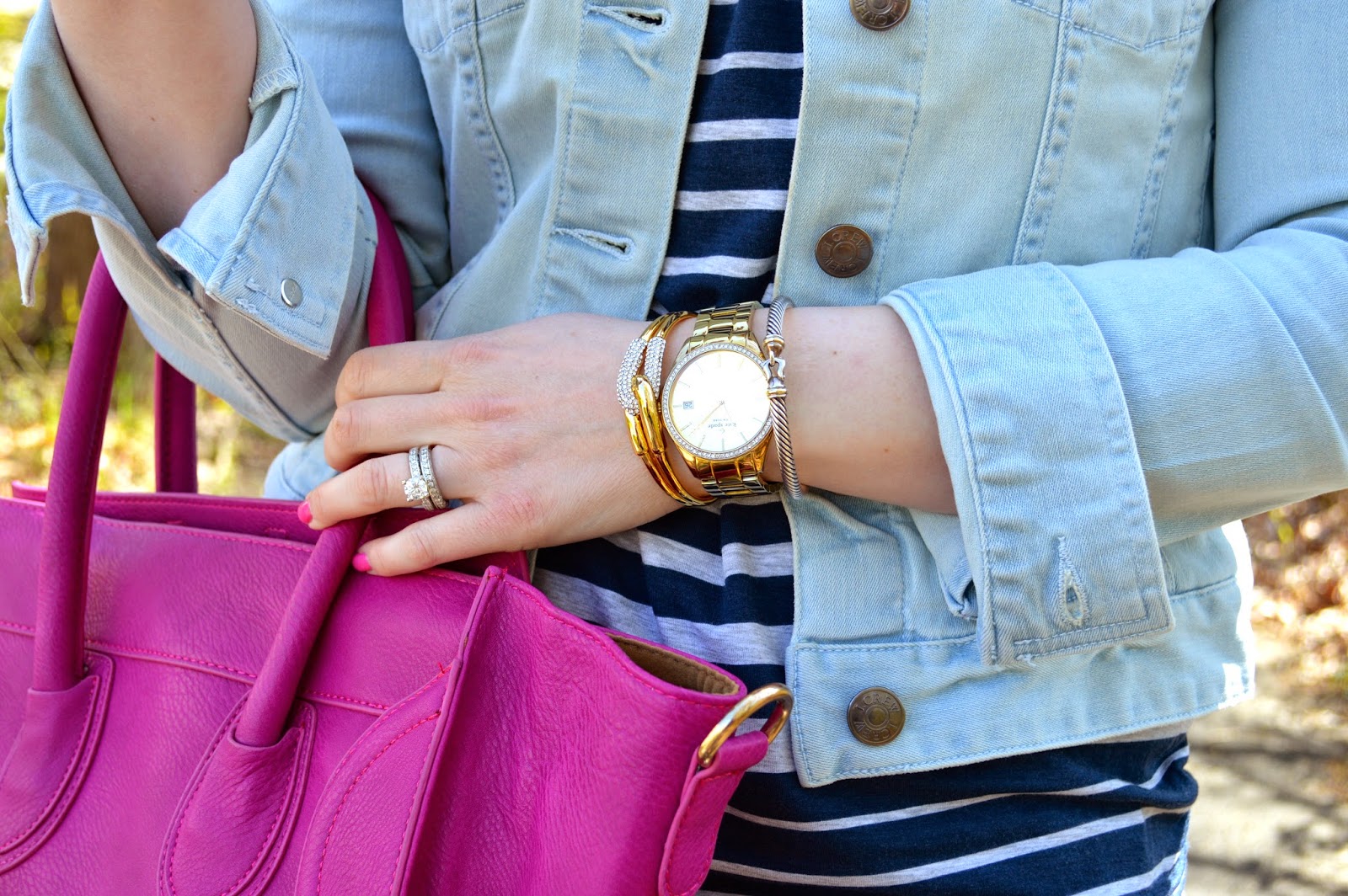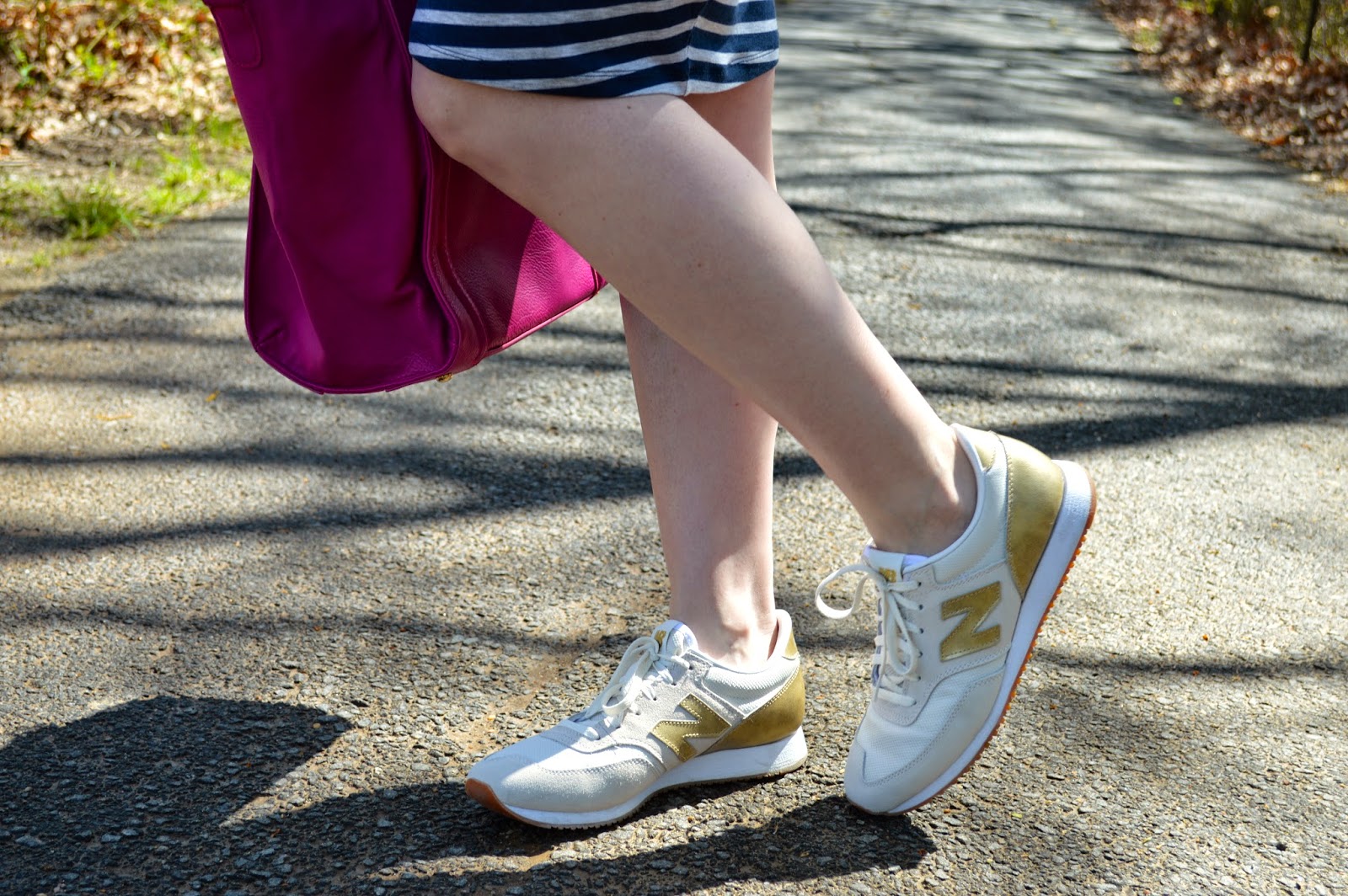 Happy Thursday, everyone! These New Balance shoes have been a part of my weekend uniform for the last two weeks now — I literally cannot get enough of them! There is no question I have a shoe fetish — pumps, sandals, boots, and especially tennis shoes. **As a side note, do you call them tennis shoes? Athletic shoes? Another name? I think it depends on your region, so I was curious!**
Anyways, I have SO many old running shoes and shoes for tennis, but I don't think I have ever purchased a casual athletic shoe. I saw these at J.Crew and knew that I had to have them — I just loved the gold accents on the shoes and thought they would be perfect to throw on to run to the grocery store and for weekends. It's safe to say I am getting my money out of them — I have been wearing them so much because they are so comfortable!
Although I have been wearing them mostly with jeans, I really love pairing them with a t-shirt dress and denim jacket. It's such a cute, simple and comfortable look that's so perfect for the weekend. Also, this t-shirt dress from CAbi is super soft and comfortable, it feels more like lounge-wear piece than a cute dress!
Thanks so much for stopping by and have a wonderful weekend!
….