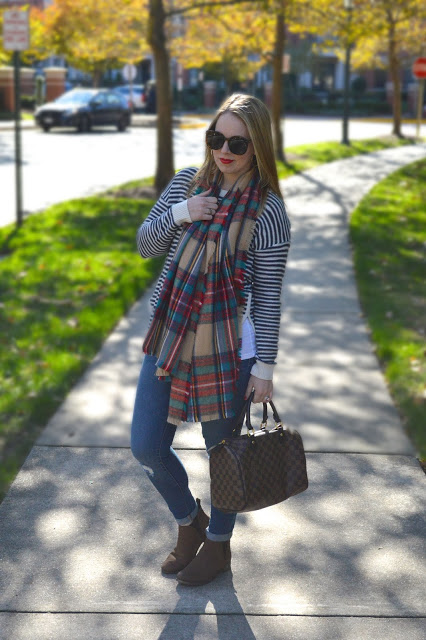 '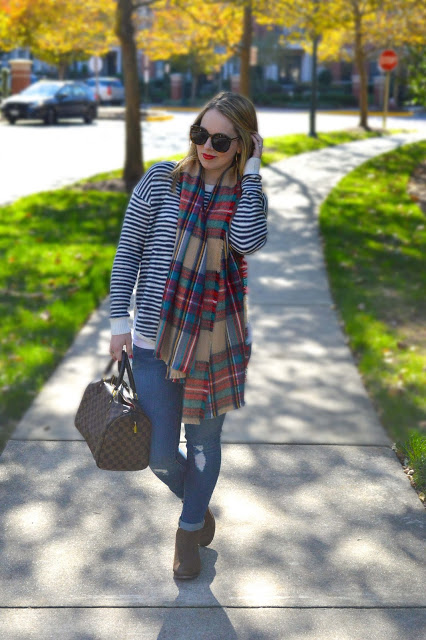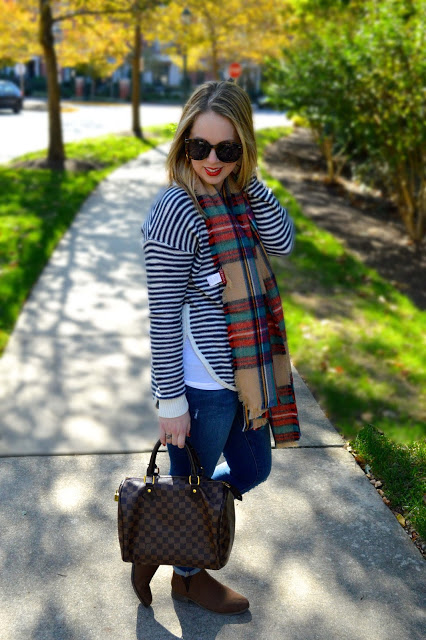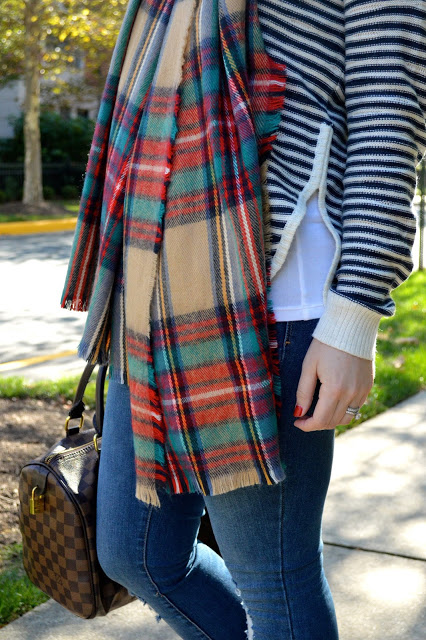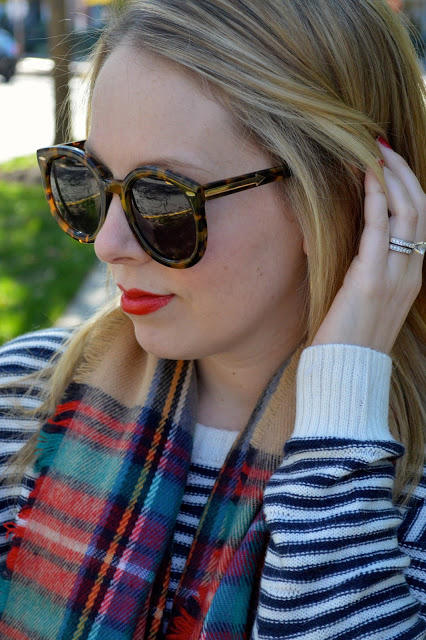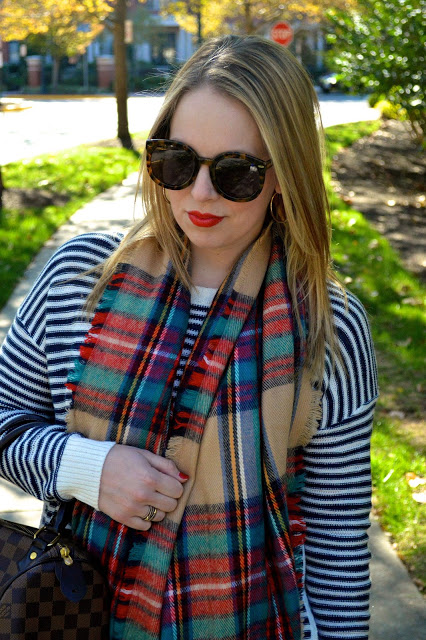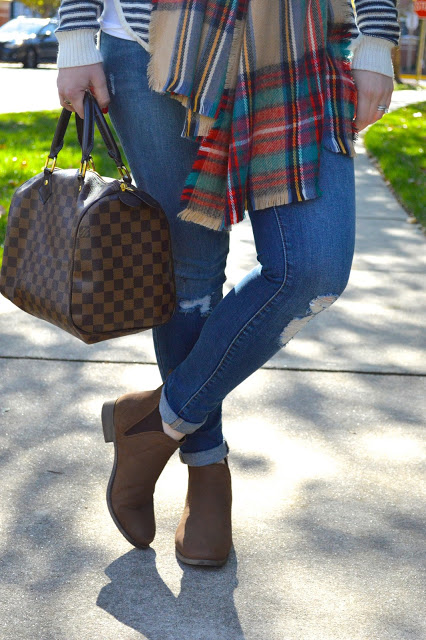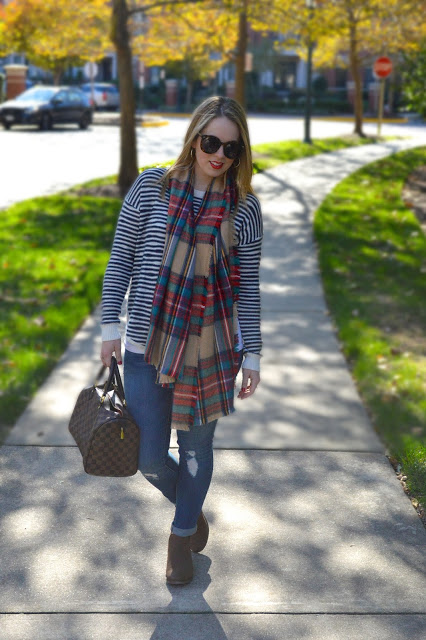 Happy Monday! Hope you all had a fabulous weekend! Our weekend was pretty productive — lots of chores were completed, isn't that such a wonderful feeling?! We even got to see my cousin and new fianc

é

yesterday! We are so happy and excited for them! Congratulations, Ethan and Erin!!
I wore this look the other weekend when we headed to the Eastern Shore. It was a super comfy travel outfit! I picked up this striped sweater a couple weeks ago and have already worn it a few times. Although it is wool, it is of the light and non-itchy variety! I am pretty particular when it comes to itchy sweaters. If I sense the slightest itch, I'm done! In the few times I have worn this sweater, I am happy to report I haven't had any issues!
This is also my new favorite lipgloss. Lately, my usual red lipstick has been bleeding pretty bad — even with lip liner! I had bought this color to wear to the wedding the other weekend because I didn't want red lipstick all over my face during the ceremony and reception! I have to say I am completely in love with this new gloss! It's on the more expensive side, but it lasts FOREVER. In the bottle and on your lips 😉
Did you pick up anything at the Shopbop Friends & Family Sale last week? I ended up ordering these sunglasses and they were delivered on Friday! I have been dying over these sunglasses for so long, I finally broke down and bought them during the sale. I was concerned they were too big for my face, but I figured: (a) they are statement glasses and (b) I like them, so I'm going to keep them!
Hope you all have a wonderful start to your week and thanks for dropping by!


….