This is a delicious, fresh and super easy salad to make on any weeknight. This light and refreshing salad can be served as a side dish or even a meal! I love this go-to dressing this time of the year, it just screams summer! Enjoy!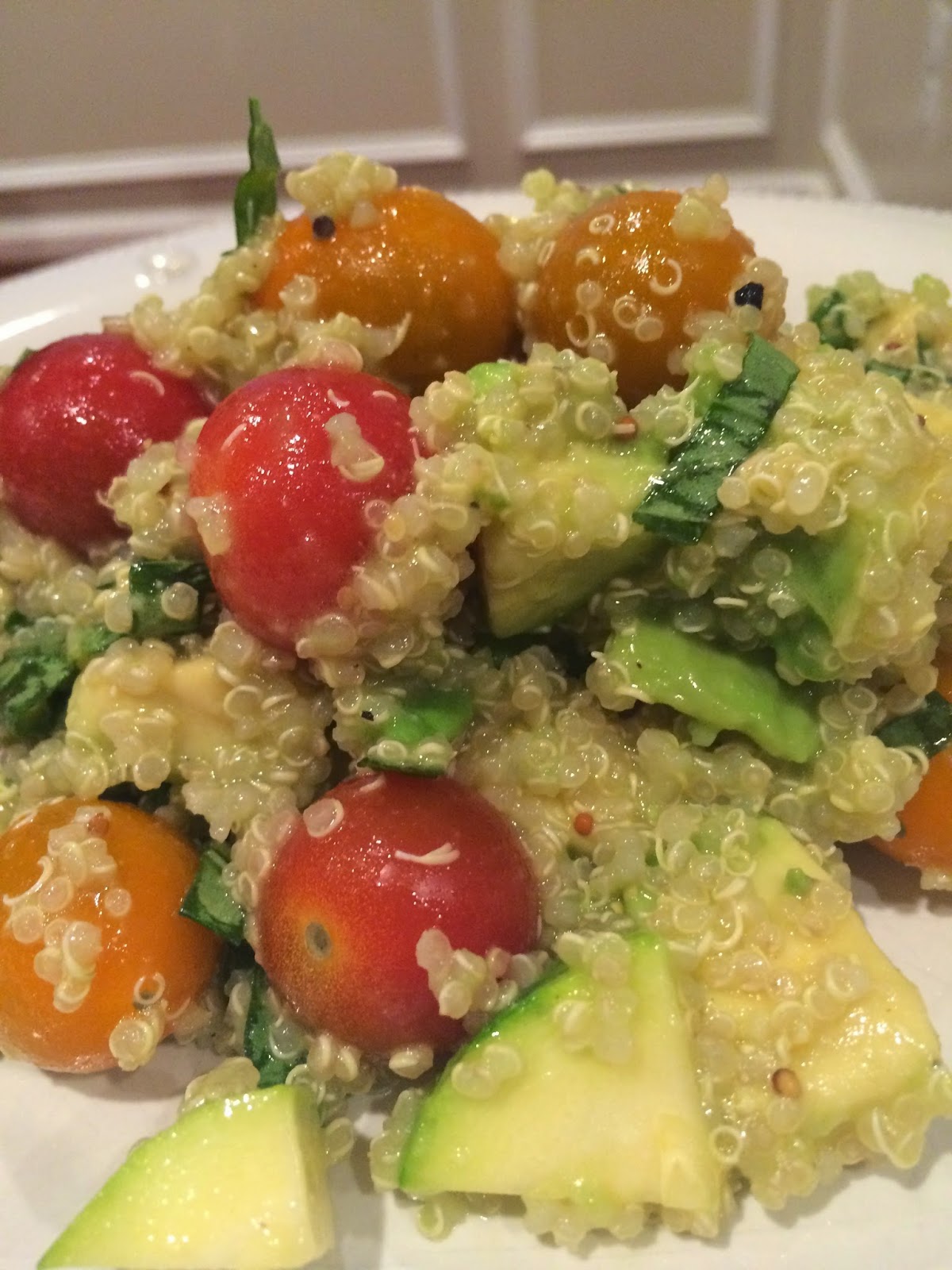 Summer Quinoa Salad
1 cup cooked quinoa
1 pint red cherry tomatoes
1 pint orange cherry tomatoes
1 zucchini, sliced
7-8 basil leaves, chopped
1 avocado, cubed
¼ white wine vinegar
¼ extra virgin olive oil
½ tablespoon Dijon mustard
½ tablespoon whole grain mustard
Salt and pepper to taste
Cook quinoa according to package instructions. [For my quinoa, I place 1 cup quinoa and 2 cups water in a saucepan and bring to a boil. Reduce heat and cover for 10 minutes until the water is evaporated and the quinoa is fluffy.] While quinoa is cooking, slice the zucchini, basil and avocado. Combine all the vegetables in a large bowl. Allow quinoa to cool (5-10 minute) before mixing with the vegetables. Dressing: combine white wine vinegar, Dijon and whole grain mustard in a medium sized bowl. Whisk to combine; season with salt and pepper. While whisking, slowly add the olive oil. Drizzle dressing over vegetables and quinoa mixture and serve!