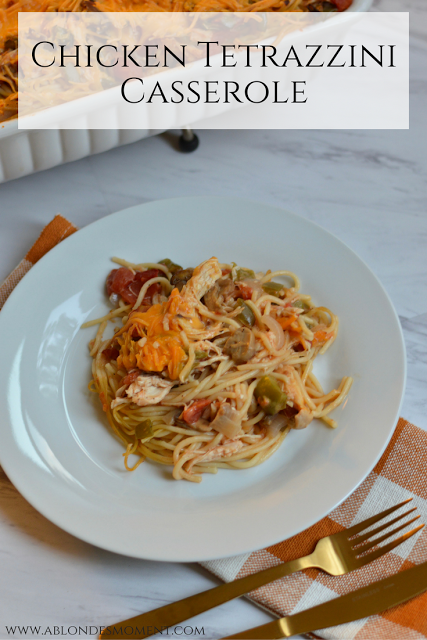 I know that I normally share recipes that are on the healthier side with you on Tuesdays, but with the holiday season just around the corner, it's also the season of splurging. This is one of my all-time favorite dinners, but it's usually only consumed once a year. My mom made this the other weekend for my birthday dinner celebration and it is one dinner that never disappoints.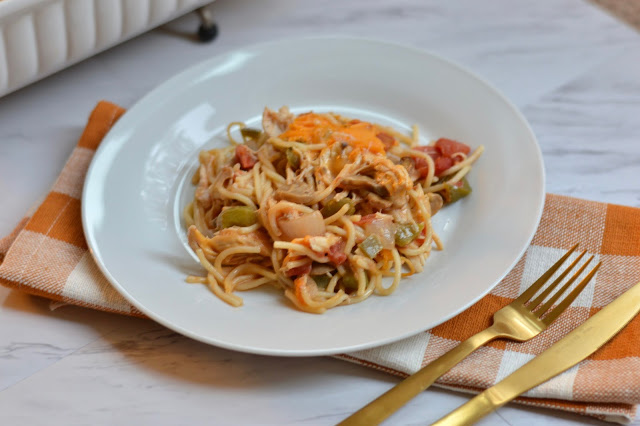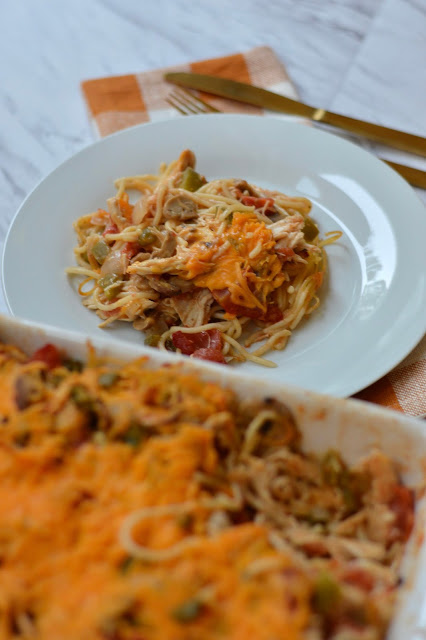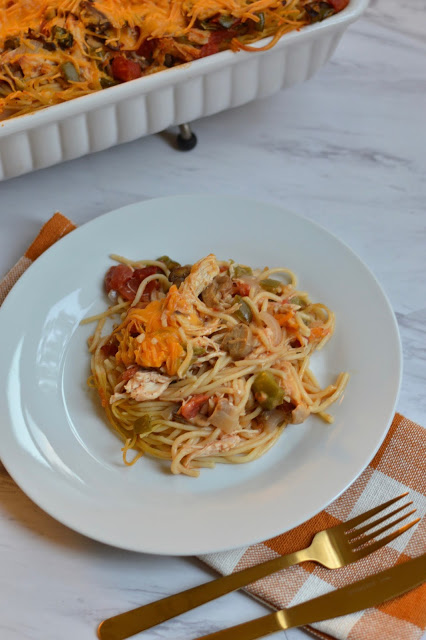 Nothing beats a warm and hearty casserole in the fall. When the temperatures drop, I seem to always find myself craving comfort food. For me, there are few things that sound more comforting than this chicken tetrazzini, and although it isn't the healthiest hearty casserole, it's alright to splurge every once in awhile 🙂
I can't guarantee the flavor, but if you wanted to cut down on the calories there are a few things you could do: replace the Velveeta cheese with a reduced fat cheddar cheese and replace the regular spaghetti noddle with a whole grain noodle. In the grand scheme of things, these swaps aren't going to make a huge difference and if you are only eating it once a year like me, you might as well go all out! As a side note, they now make Velveeta in shredded cheese! No more cutting the brick of cheese into cubes!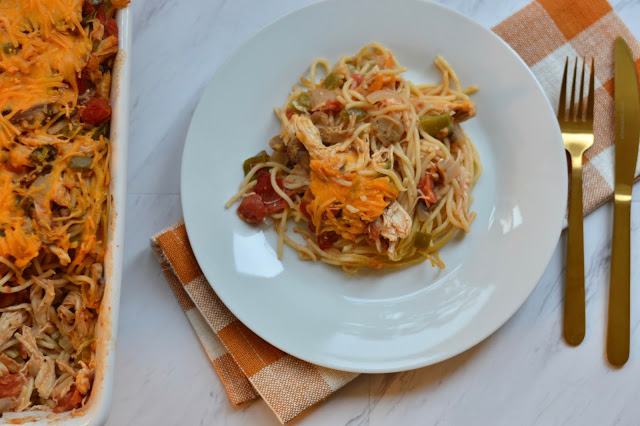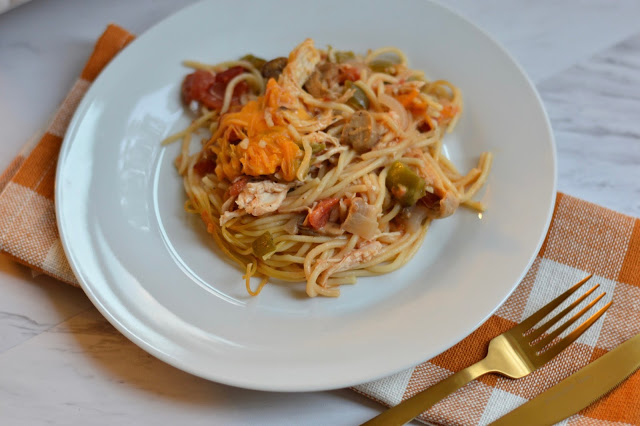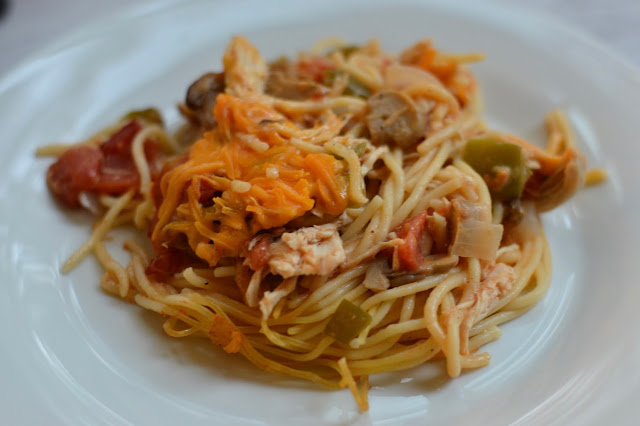 The Best Chicken Tetrazzini
Ingredients
5 pounds

chicken breast

8 tablespoons

flour

8 tablespoons

butter

2-3 cups

chicken broth

1 large can

canned tomatoes (3 cups)

4

medium onions, chopped

1 pound

Velveeta cheese

1 can

mushrooms

2

green peppers, chopped

1.5 packages

spaghetti noodles
Instructions
Preheat the oven to 300 degrees. Boil the chicken until tender. Make a cream sauce using the butter, flour and broth. Cook for 5 minutes stirring constantly until thick; set aside. Saute mushrooms, green peppers and onions until tender; add tomatoes. Simmer for 30 minutes. Add vegetable mixture and spaghetti to cream sauce. Layer chicken, cheese and sauce, ending with the cheese in a casserole dish. Bake for 1 1/2 hours.


Thanks for stopping by and happy comfort food cooking!