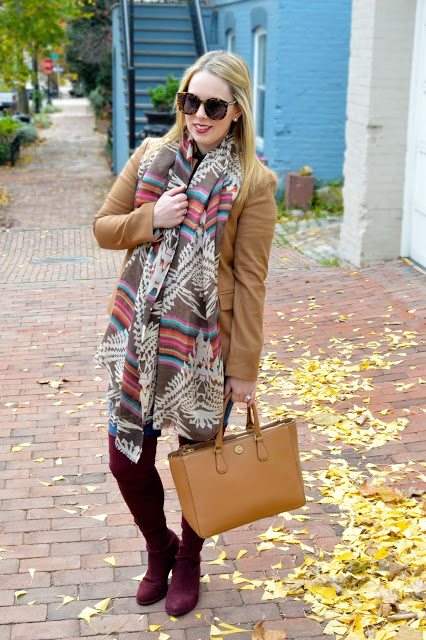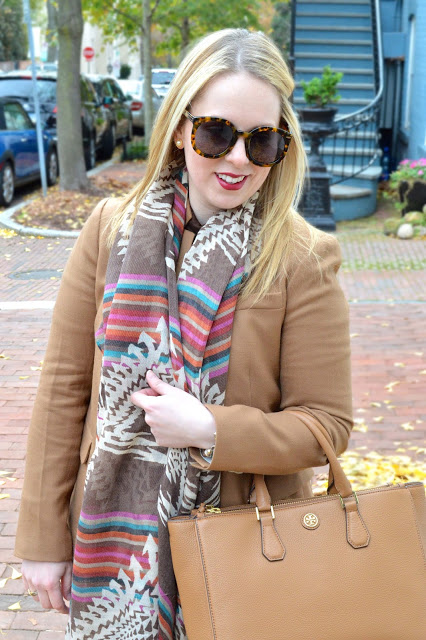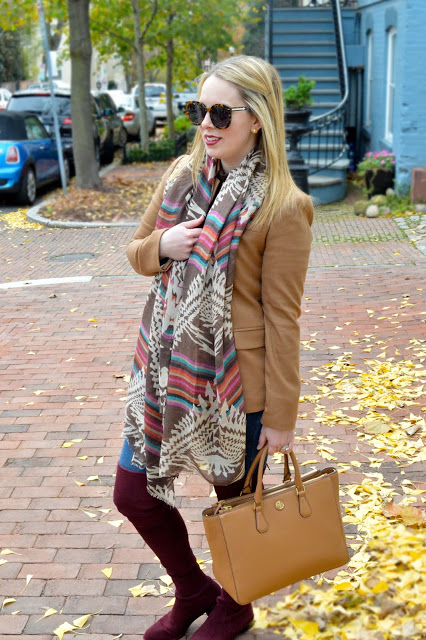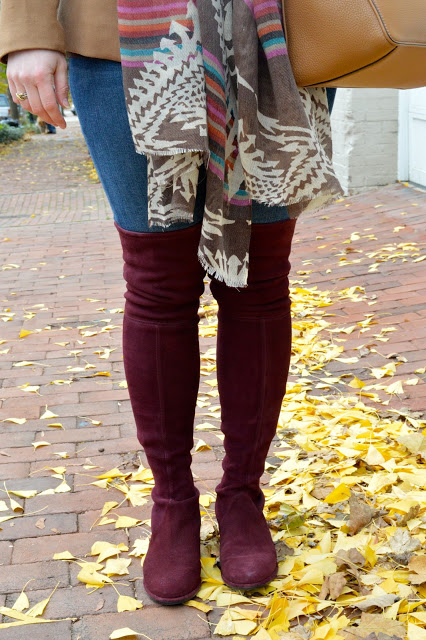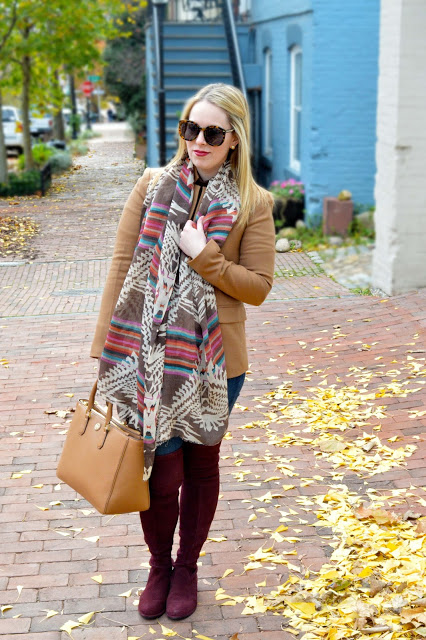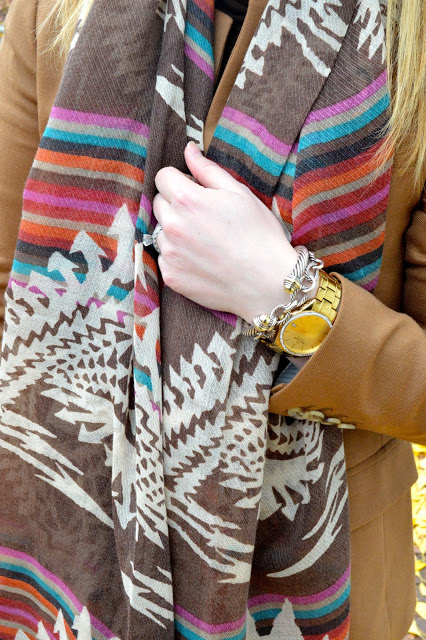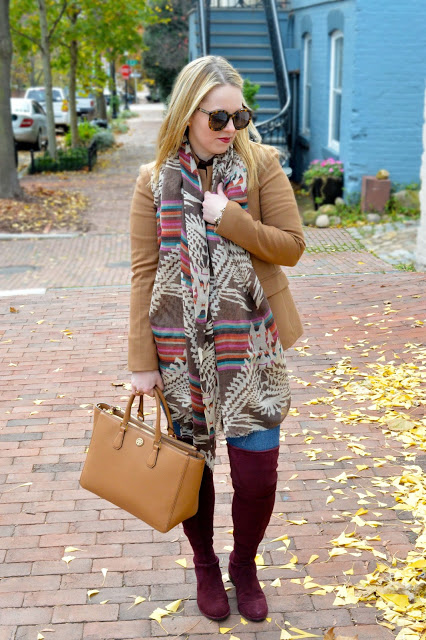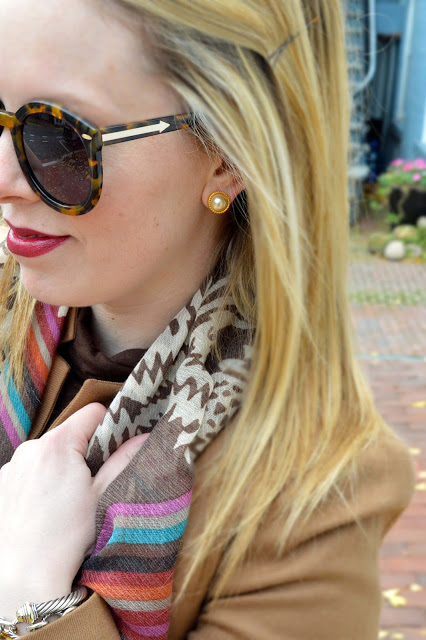 Happy Monday, friends! I hope you all had a fabulous weekend! My aspirations of getting a lot of house work done over the weekend actually panned out, when does that ever happen?! After the race on Saturday, we completed all the outside and inside work and then I completely crashed! We also shot two fun holiday posts that will be coming soon to ABM — one tomorrow actually!
Do you have a camel blazer in your closet? I have wanted one for years and I was so excited when my parents got me this one for my birthday a few weeks ago. I think that not only is it a versatile piece, but it's so classic that it will never go out of style. As you know, I love finding pieces that can fit for everyday life and also work life. This blazer was perfect with a cozy scarf, jeans and OTK boots for a casual weekend look, but it would also be ideal with dress pants, a skirt or even over a dress for a more business look.
We shot some pictures in Georgetown yesterday, and this was the perfect outfit to walk the pretty brick streets on a chilly day. The wind was unreal!! I hope you all have a great start to the short week! Can you believe it's already Thanksgiving week?! If you haven't already, be sure to check out my Thanksgiving Guide and the perfect leftover recipe for all that turkey!
….
SHOP THE POST