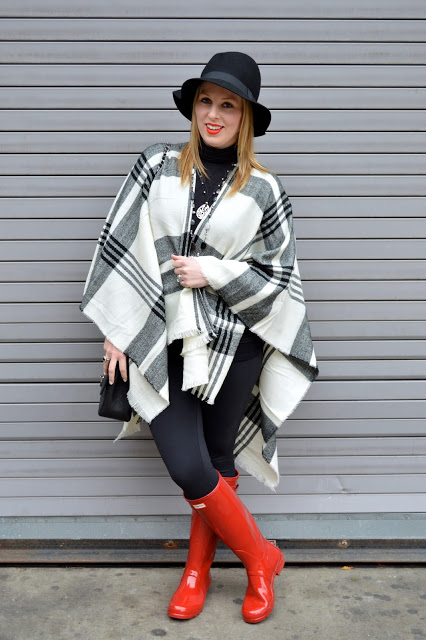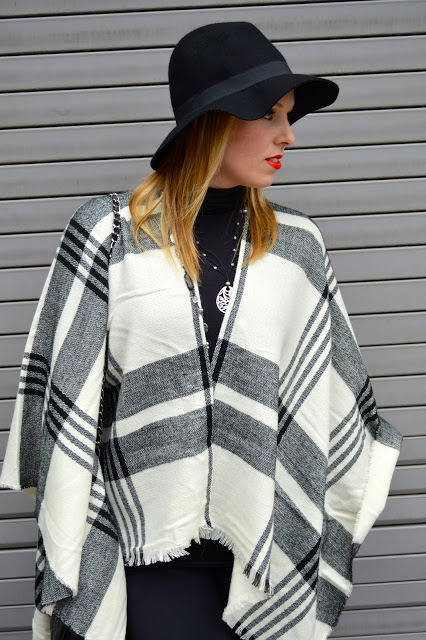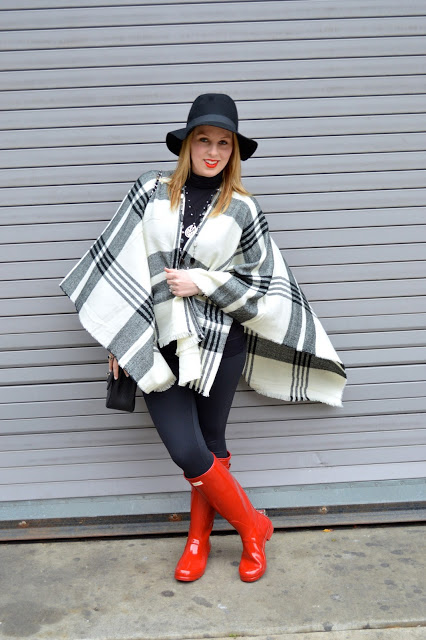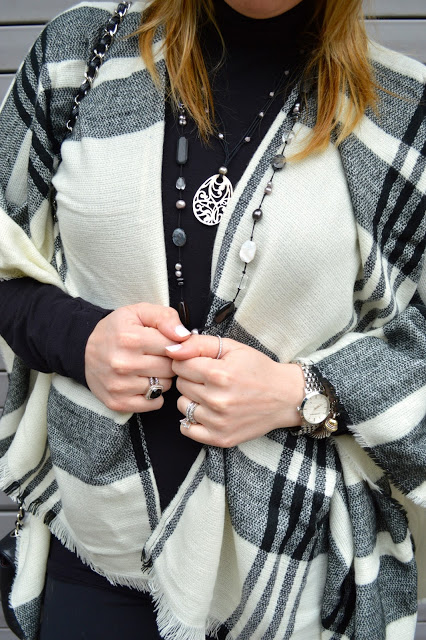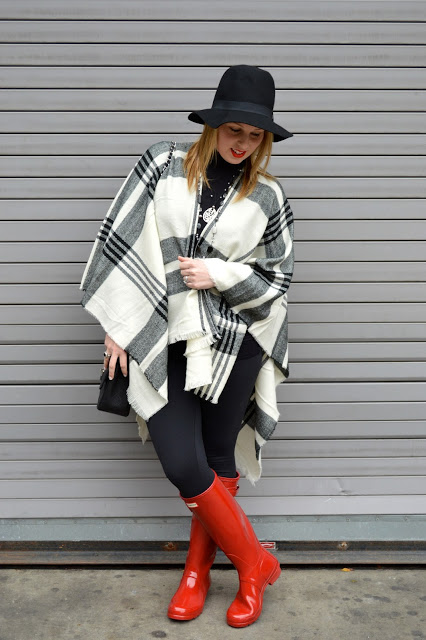 Happy Monday! I hope you all had a wonderful weekend. We had a super productive two days and even attended the Mount Vernon Fall Wine Festival Saturday night. This was our third year attending, and even with the wind and rain, it was still fun to try some new Virginia wineries and visit a few favorites!
I wore this look Saturday evening, and it was fitting for a chilly and rainy fall evening. This cape was so warm and cozy and with it priced under $40, it was a no-brainer! And the hat was definitely a necessity — even with the hat on and under a tent for the majority of the evening, my hair began to frizz and curl. Also, I will apologize ahead of time for the excessive wearing of these boots. I have literally been wearing them for the past four to five days with all this rain. But, look at it this way: they are super versatile and the red color can go with SO much!
Hope you all have a fabulous week and see you tomorrow for a fun Halloween recipe!


….