Happy Friday Eve, friends! Today's post is a little different from the ones I usually share and something that I have been meaning to compile for a while. With so many new faces around the blog, I wanted to share a more personal post: the girl behind the blog.
Having an online life is funny: you can read blog posts everyday and feel like you really know someone without having met them in person. I have "met" so many wonderful people and friends through A Blonde's Moment, but I've actually only met about a handful in person! If you aren't in the blogging community, I'm sure this sounds absolutely, positively insane!
My goal for ABM is to create a little spot on the Internet where anyone can come and find inspiration — whether it be fashion, food or anything else — and have a virtual friend to bounce ideas off of. I feel like I may mention some personal things, like weekend plans or other things I am up to, but there is still a lot that you probably don't know about me. Needless to say, as a virtual friend, it's time that we get acquainted! If you would like to play along, tell me something I don't know about you in the comments section below!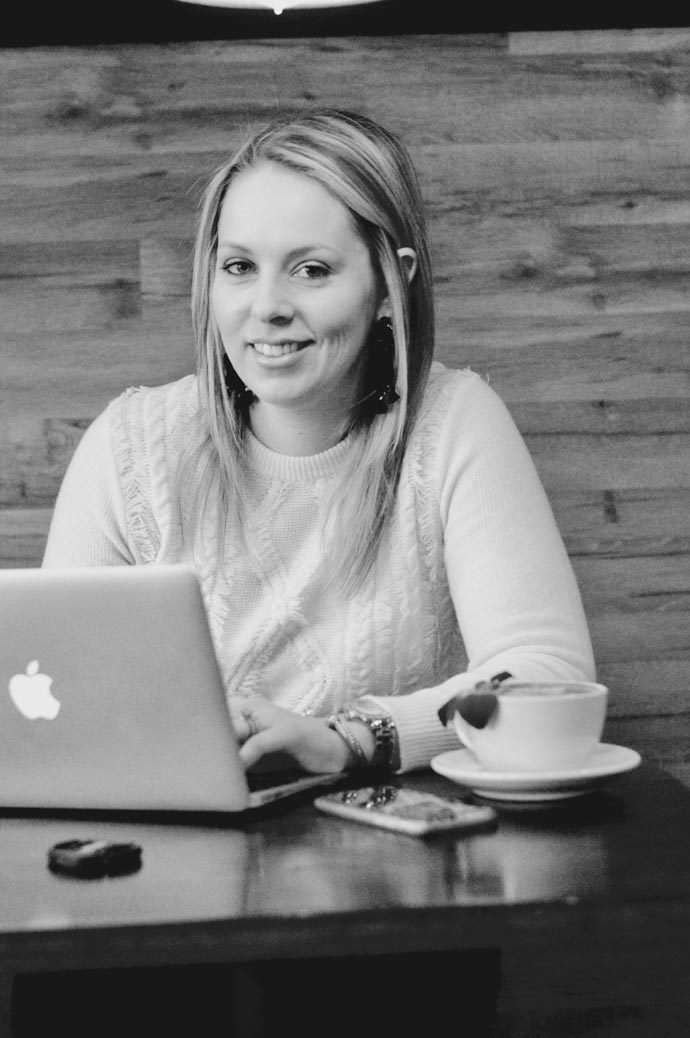 Why did you start a blog?
A Blonde's Moment started off as a way to keep up with family in Ohio. We were living outside D.C. and it was an easy way to share what we were doing, what I was cooking and what new clothes I had found. My day job is spent working with legislation (more on that later) and ABM is a creative outlet that allowed me to share and express everything I love, including fashion, food, cooking, exercise and anything that happens to be pink. Yes, A Blonde's Moment is my creative outlet. I know, how many times have you heard that from a blogger? It really is true though!
I took a Web 2.0 class my senior year of college to learn all about "the wave of the future" aka blogs and social media. It counted towards my English minor and my friend and I often referred to it as "Facebook class" because it seemed like such a ridiculous class to have in college! Obviously, I regret that comment! It's ironic how things have turned out. If you would have told me that today I would be using what I learned in that class 7 years ago, I would have thought you were crazy. And if I could count the number of times I have said "I wish I would have started my blog in 2010" I would probably be in triple digits by now.

Where did the name "A Blonde's Moment" come from?
I will never forget the moment I thought of my blog's name: I was driving home from work, stuck in traffic (welcome to Washington, D.C.) and brainstorming ideas. I had always felt there was a lot of repetition and similarities in so many of the blog's names, I knew I wanted something different. I wanted this space to be a place where I could share anything and everything and really did see the opportunity as a "moment" of sharing. And if you notice the placement of the possessive "blonde's", I like to think this blog is a place where I can share all my moments, whether it be fashion, food, beauty, or anything else. I have always hated the reputation blonde's get and by using this name, it was a positive spin on a not so positive saying. Although, I can't say I've never had a blonde moment 😉
What is your full-time job?
As a political science major in college, I knew I was going to move to the Washington, D.C. area as soon as I graduated. Thankfully, I was able to find a job and moved just outside the city the summer after graduating. I work as a legislative analyst in Arlington where I spend my days reading, interpreting and summarizing each state's laws, regulations and recently introduced legislation. You can see why I needed a creative outlet!
Where are you from?
I grew up in a small town in Ohio, I went to college in Pittsburgh and now live in Northern Virginia!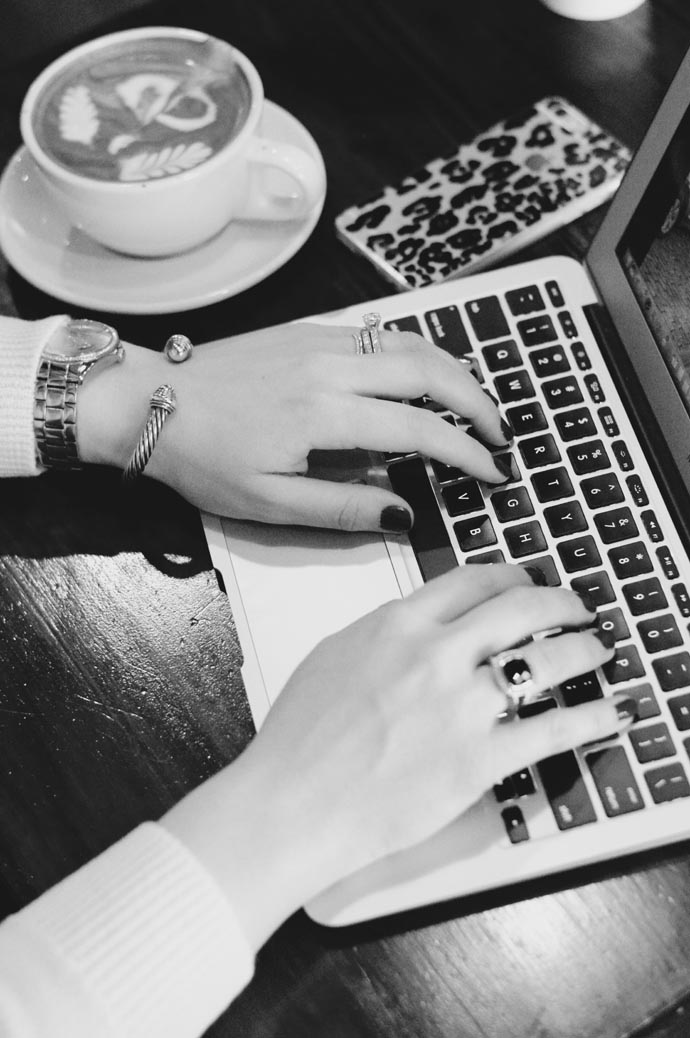 phone case | watch | bracelet | ring


Who takes your pictures?
My husband takes the majority of my pictures and when he is too busy with work, my mom takes them. They are by no means professional photographers. It's been a learning process for all three of us, with lots of reading and watching of YouTube videos!
Favorite food?
Avocados and pasta, and sometimes together.
Current exercise?
I love running (I've run three half marathons!), Pure Barre and recently started BBG. Let me tell you, I like to think of myself as a pretty fit person, but BBG is no joke! I will be sharing my experience in a fitness post in the coming months.
A few fun facts:
I'm an only child.
My husband and I grew up in the same town (he's 4 years older), 5 miles from each other, but only met when he moved back to Ohio from D.C. to run for State Representative. I had just completed my sophomore year of college and was in Ohio for the summer, volunteered to help on his campaign and became his campaign manager. He likes to say that he lost the election but won me haha!
I played Division 1 tennis in college (GO DUKES!) and hold the record for most wins in school history.
Ella is our cute, 15 pound puppy that we treat like a human. She will be 5 years old in March and is a Maltese/Yorkie mix.
I was 23 when my husband and I got married. We were married on May 21, 2011 — the day the world was supposed to end haha!
I can't live without coffee. The darker and bolder the better, and no cream. Unless it's a cortado 😉
….
Thanks for stopping by! I will be announcing the winner of the $25 Nordstrom gift card in Monday's post. There is still time to fill out the reader survey and enter your e-mail for a chance to win — you can fill out the survey here.