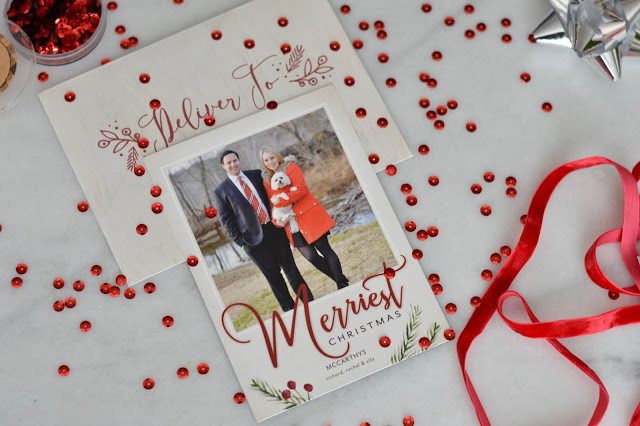 Can you believe that Christmas is only two days away! Today, I wanted to share our Christmas cards with you! Each year, I love picking out our outfits and making the cards. My two counterparts are a little less enthused 🙂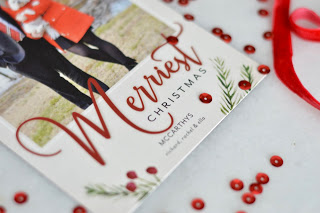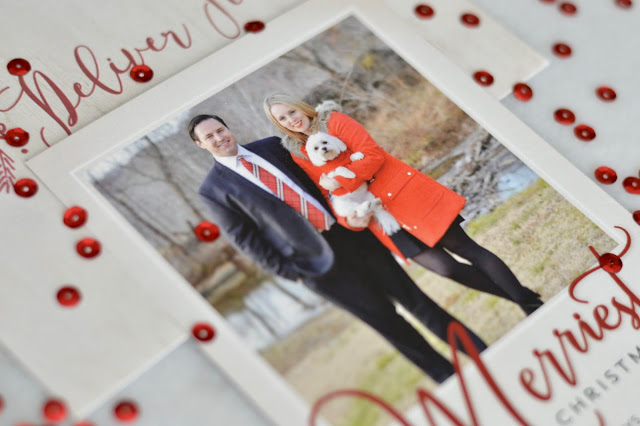 For this year's cards, I went with Tiny Prints. I have been using Tiny Prints and Shutterfly for years to create not only Christmas cards, but also picture calendars and other gifts. It's one of my favorite websites during the holiday season! There are so many styles to pick from, it's always difficult narrowing it down. I ended up selecting this "stylish prose" style and I'm so happy with the way they came out. And the shipping was super fast, which is hard to find this time of the year.
Wishing you and your family a very Merry Christmas!
xo,
Rachel, Richard & Ella
I will be back on Monday to share some of the best after Christmas sales.
Have a wonderful holiday weekend!