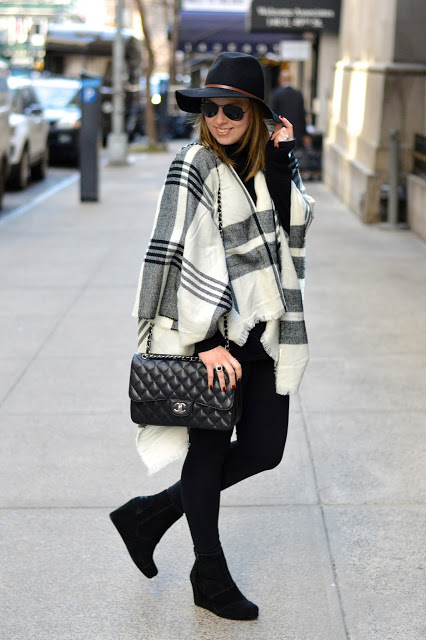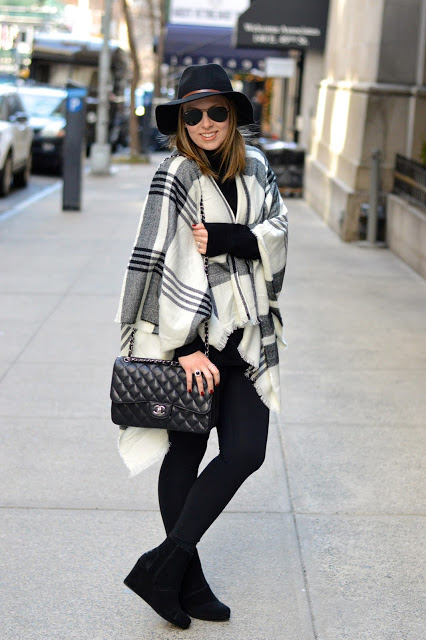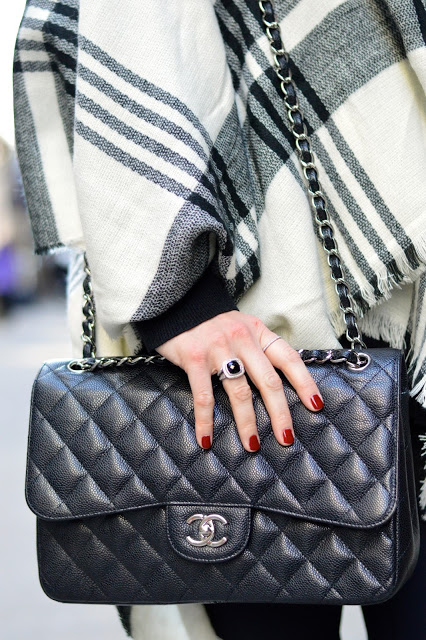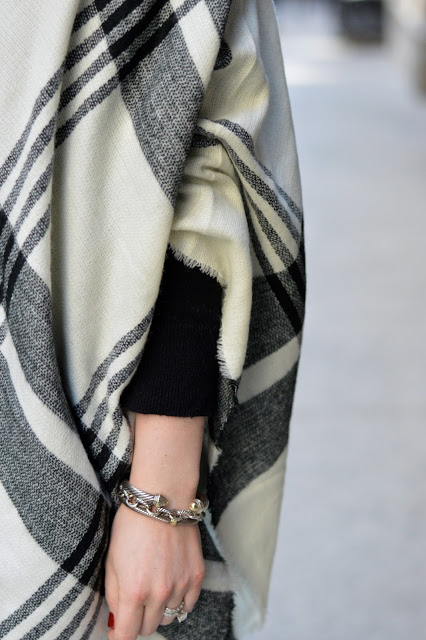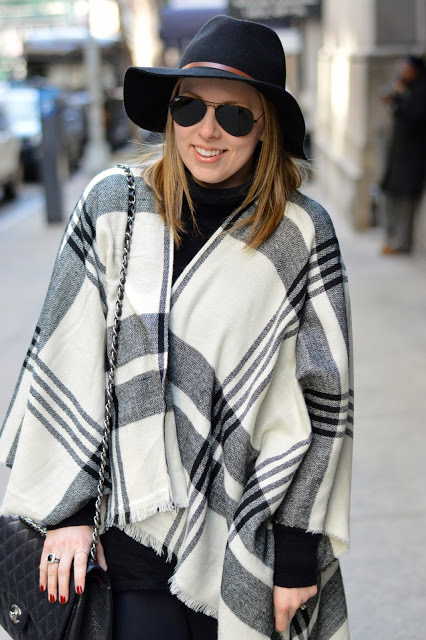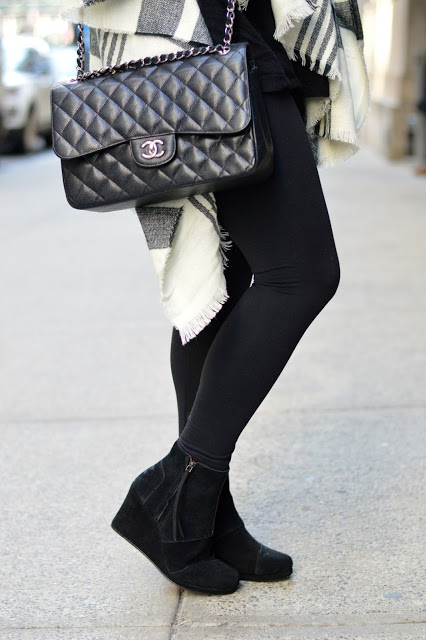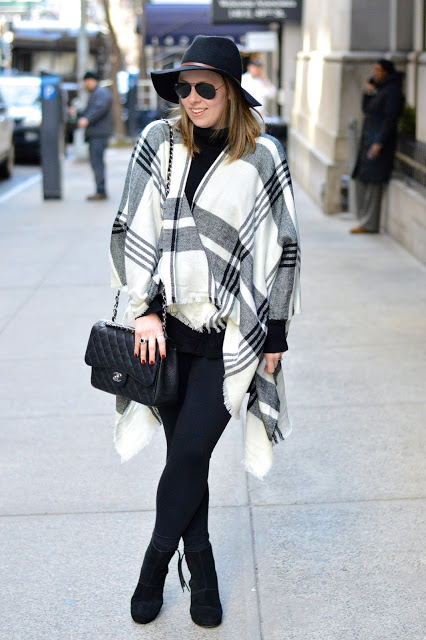 Wow, Thursday already?! Does anyone else feel like this week is just flying by?! Today, I'm sharing my last look from NYFW and as much as I loved all these cold weather, black and white pieces, I'm looking forward to brightening up my wardrobe next week!
When it comes to finding the perfect travel outfit, it can be tricky. You want something that's comfortable, cute and temperature appropriate. For the trip to New York, we drove since it's only about 4 hours, but I still wanted something cozy for the car ride. This turtleneck and poncho combo was the perfect way to dress for the changing temperatures we faced that weekend…I even used this poncho as a blanket in the hotel room when I was freezing haha! You have to love a multi-purpose piece 🙂
Comfortable shoes are also a must, especially when lots of walking is on your agenda! These wedge ankle booties are ridiculously comfortable and easy to walk in. Although, I have to admit, I changed into my OTK boots in the afternoon because my legs were freezing and the OTK boots added an extra layer haha! Highly recommend these suede booties — they come in grey as well and are currently on SALE!
What all do you have planned for the weekend? After two weekends of being gone, I'm looking forward to a productive weekend around the house before being gone again next weekend! I hope you all have a wonderful rest of the week and a fabulous weekend and see you back here Monday!
P.S. Don't forget to subscribe to ABM's mailing list on the right sidebar if you haven't already! Check your inbox tomorrow morning for the latest in my new mini-series, Spring Trend Report!
….
SHOP THE POST