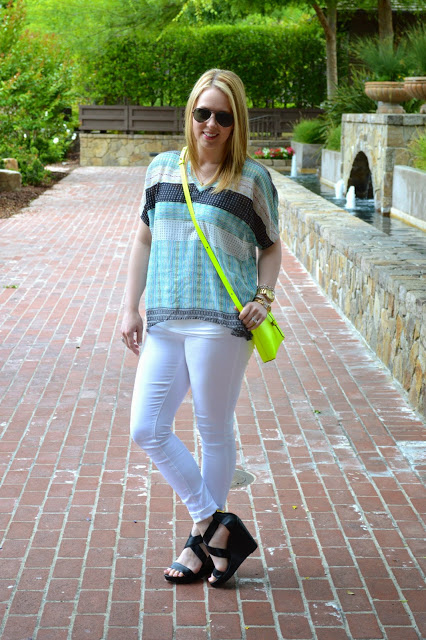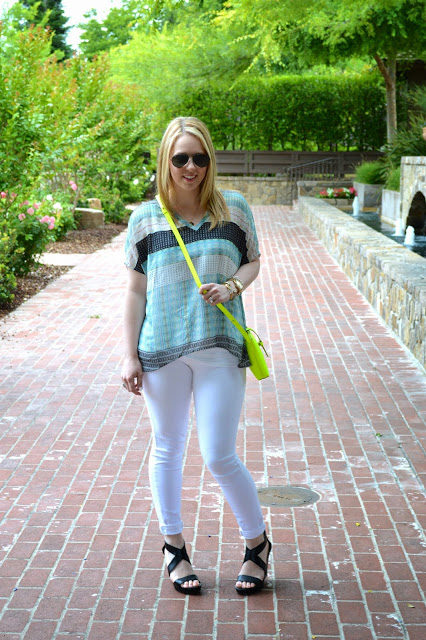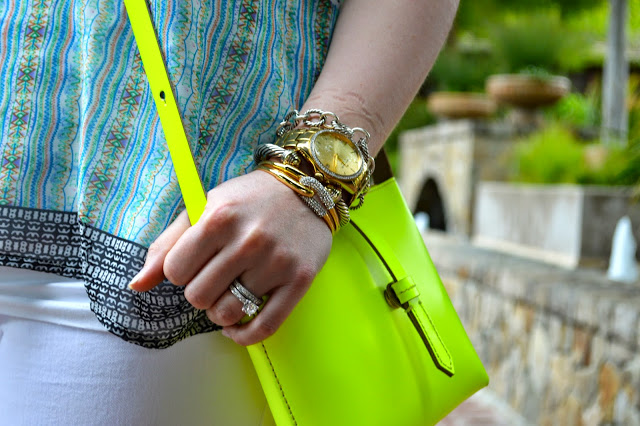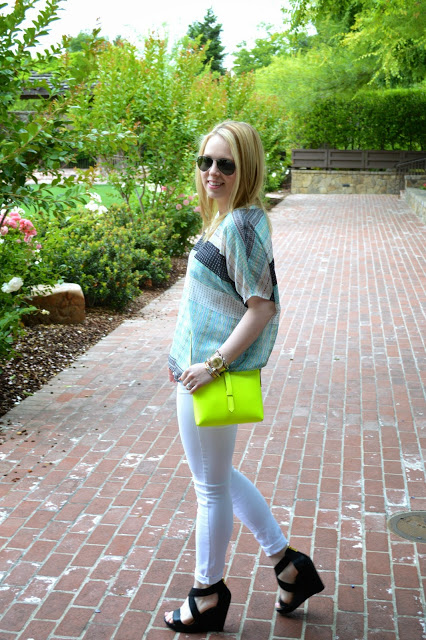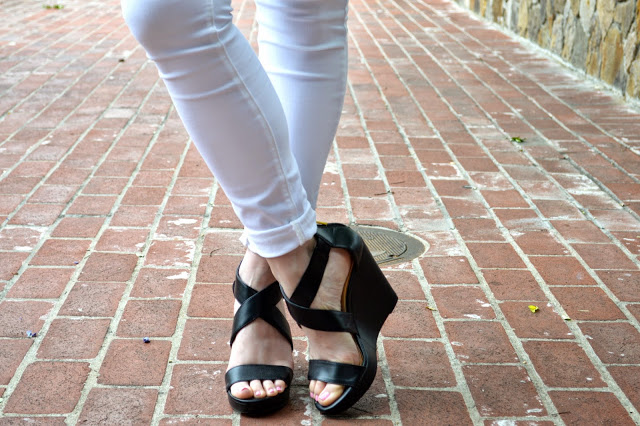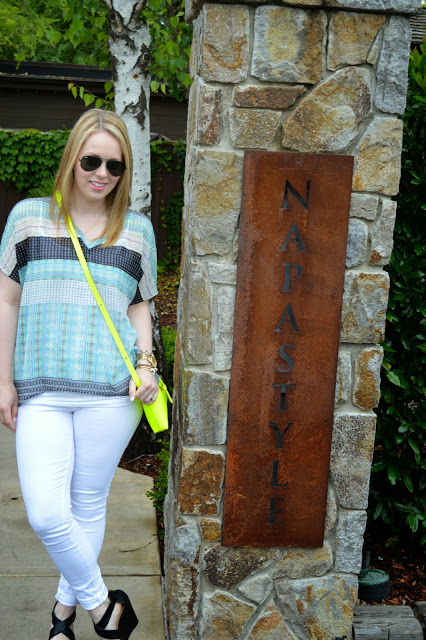 Happy Wednesday, everyone! Who else likes these four day weeks?! I love that today is already Wednesday, don't you?! Since I shared the Memorial Day Sales on Monday, I'm switching things up and sharing an outfit post today. Don't worry, Wednesday Wishes will be back next week 😉
This was one of the looks I wore while out in Napa last week. The crossbody bag was my go-to accessory for this vacation. Not only was it easy to throw on, it literally goes with almost anything! And when packing for a trip, it's essential to pack items that are super versatile.
When I purchased the bag a few months ago, I had a couple outfits in mind that I could wear it with, but never dreamed of getting as much use out of it as I have. Whether it is bringing out the lime green in this shirt or carrying it as a statement piece for a look, it is truly the perfect accessory for spring and summer — and it will stop traffic, seriously! I cannot tell you how many people have come up to me complimenting me on this bag — even men! If this isn't a statement piece, I don't know what is 😉 So, that's fair warning that you will be seeing this bag a lot, so I apologize in advance, but I'm just that obsessed with it!
Have a great day and thanks so much for stopping by!