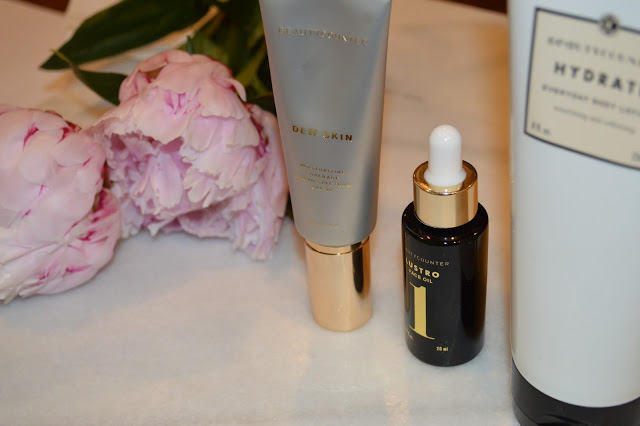 Happy Thursday! I am so excited to share Beautycounter, a skin care and cosmetic line, with you today. For me, skin care and cosmetics have always been difficult. I have super fair, dry and sensitive skin. What a combination! Over the years, I have tried countless beauty products that are "designed" for my skin type. It's very rare that I actually find something that does not cause a reaction or leave my skin feeling terrible.
I was recently introduced to Beautycounter and was so intrigued by their concept. Their mission is "to get safe products into the hands of everyone." The risk of serious health issues and diseases are on the rise and much of this can be attributed to toxic chemicals. At Beautycounter, they have banned more than 1,500 ingredients in an effort to set a new health and safety standard in the industry. It's shocking to think that the United States has not passed legislation regulating the ingredients in personal care products since 1938! While Beautycounter is very particular about their ingredients, the quality of the products remains high. After years of using a myriad of products and having numerous reactions, I am beginning to question if the toxic chemicals could be part of it.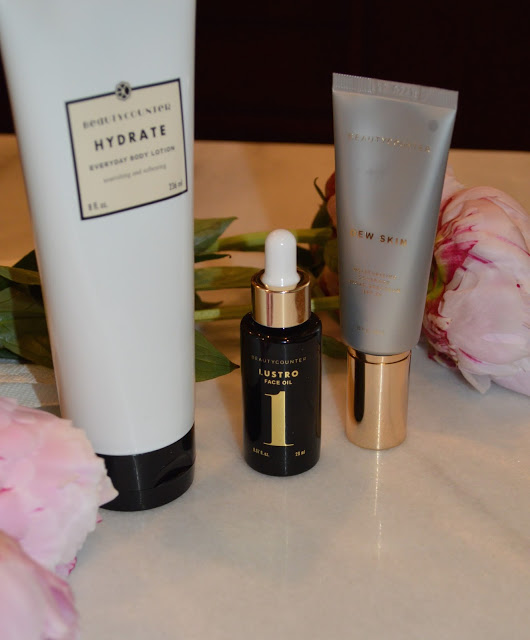 The first product I want to share with you is the Lustro Face Oil 1. This best-selling oil is super lightweight and absorbs into the skin quickly, making for the perfect primer or even for use at night. I find myself using it at night because I love the floral smell. This oil is ideal for sensitive skin like mine and leaves your face feeling hydrated and soft.
The Dew Skin Tinted Moisturizer is also a great product, and especially useful for the summer months with it's SPF 20. I love finding a foundation that not only is a moisturizer but also has protection from the sun. The one thing I hate more than anything when it comes to foundation is the feeling of heaviness, as if the foundation is plastered to your face. Dew Skin is anything but that — it's lightweight and leaves your skin with a glow that provides just enough coverage.
Lastly, the Hydrate Everyday Body Lotion is literally the best lotion I have ever tried. I'm the type of person that actually gets dried and cracked skin in the summer. Yes, my skin is that dry! Because of my super dry and sensitive skin, I'm always looking for a lotion that not only can hydrate my skin, but also not cause an allergic reaction. I know the theme of today's post has been "soft skin" but I honestly cannot believe how soft my skin was after just a week of using this lotion. The lotion smells of delicious citrus and mint, which is addicting in and of itself! I've been using this day and night, so I think it's safe to say I am hooked!
Thanks so much for stopping by and have a wonderful weekend!
Brought to you by Beautycounter. All opinions are my own.