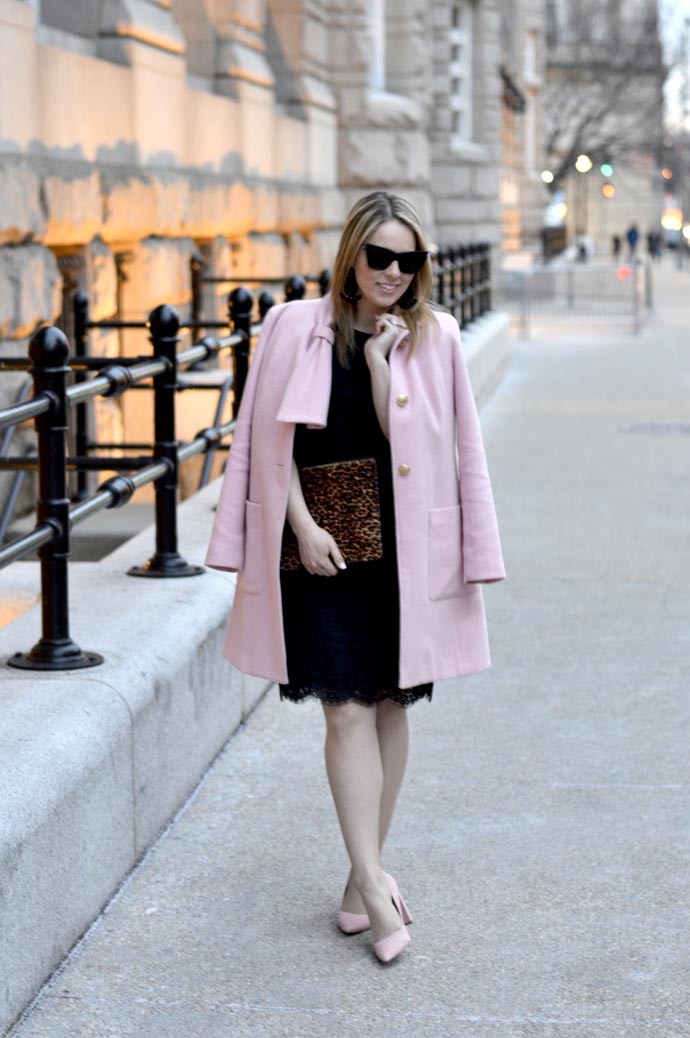 With Valentine's Day tomorrow, there's no better time for a black lace dress and blush coat and accessories. I wore this outfit to dinner on Saturday evening for a night out in D.C. and felt perfectly festive for celebrating the holiday a little early.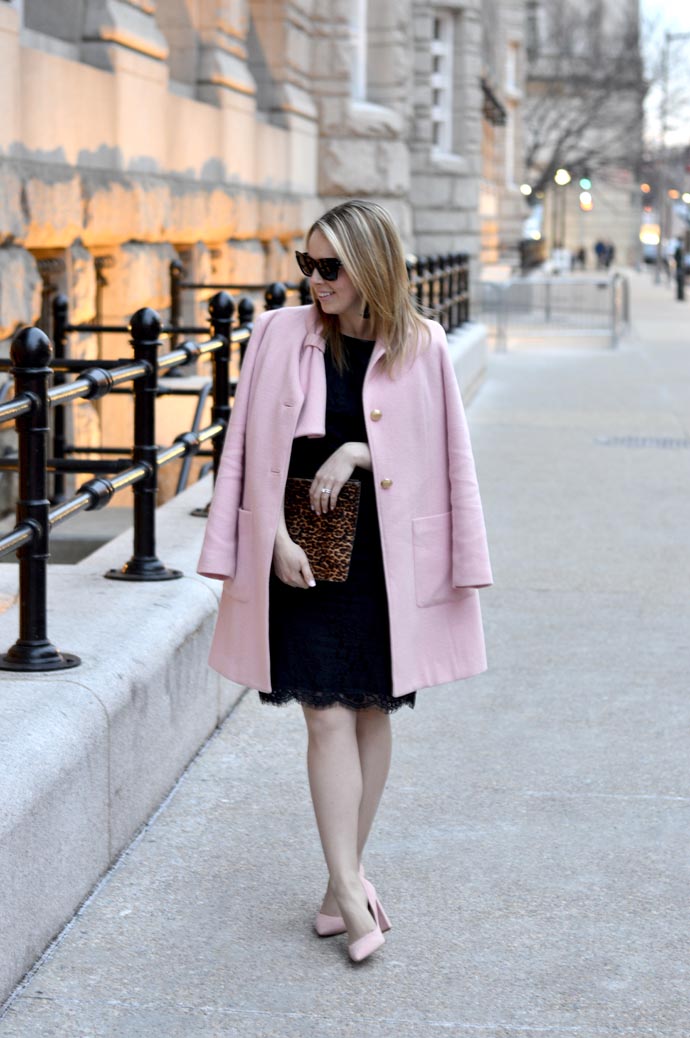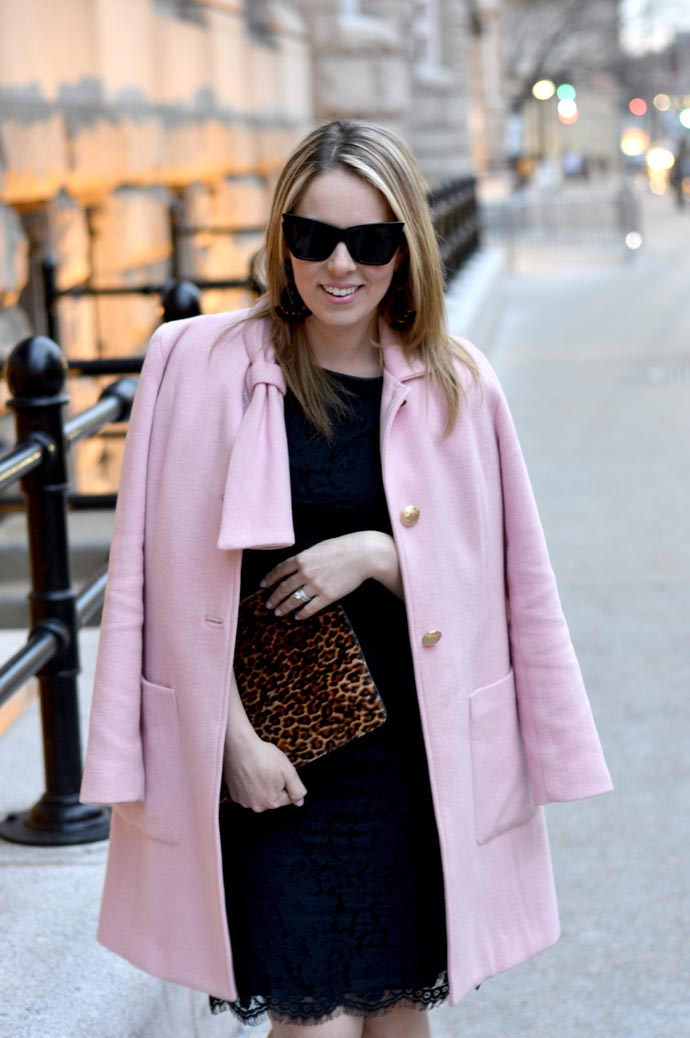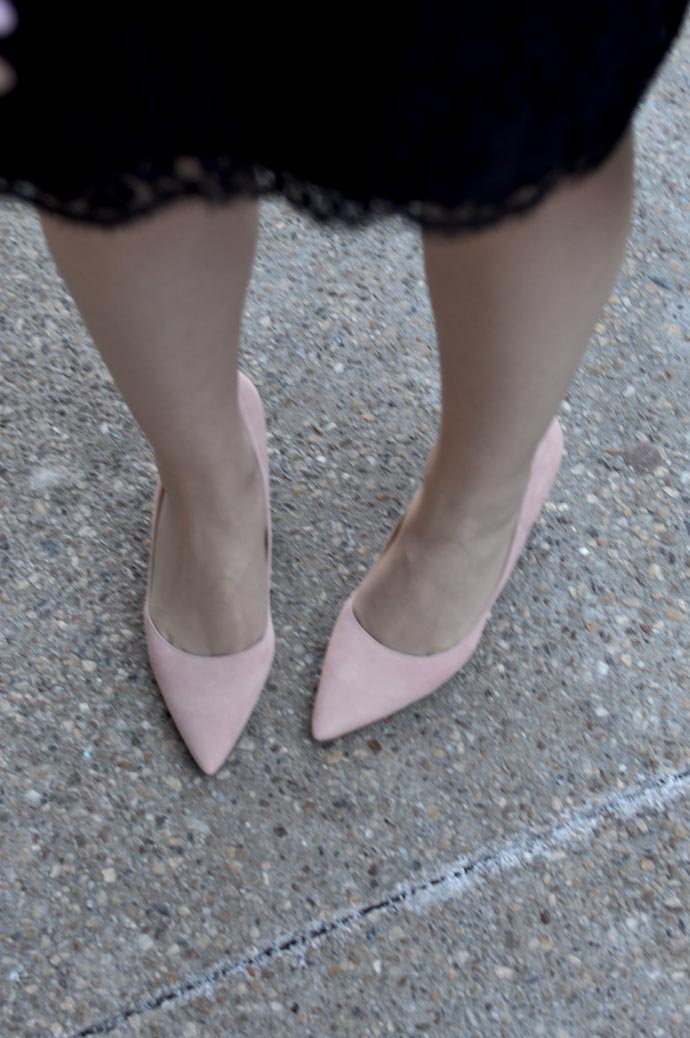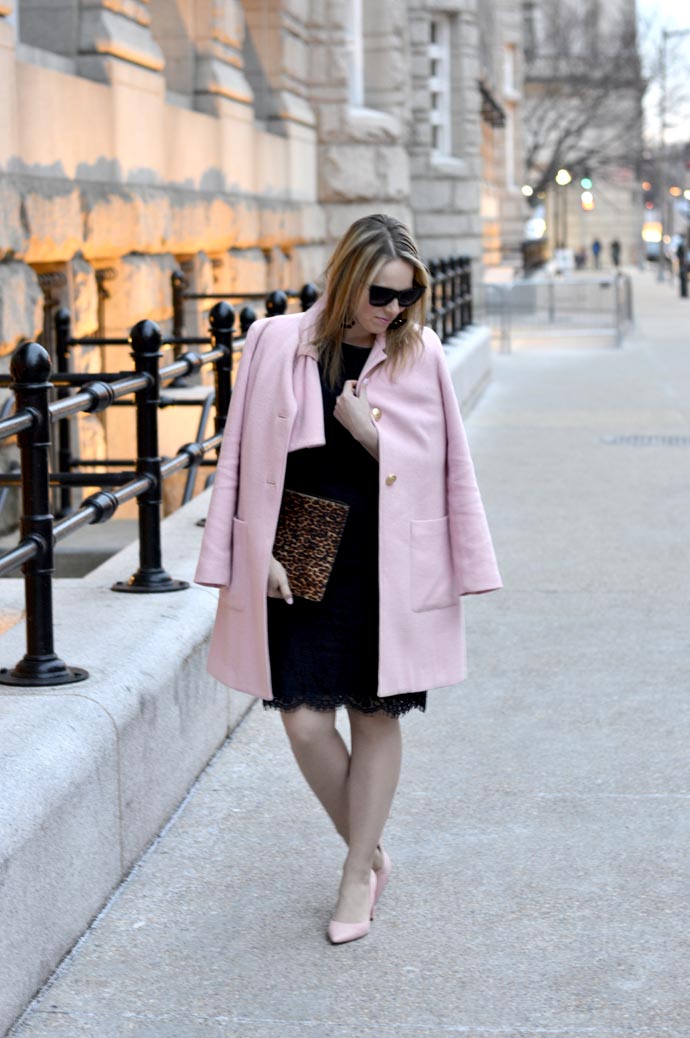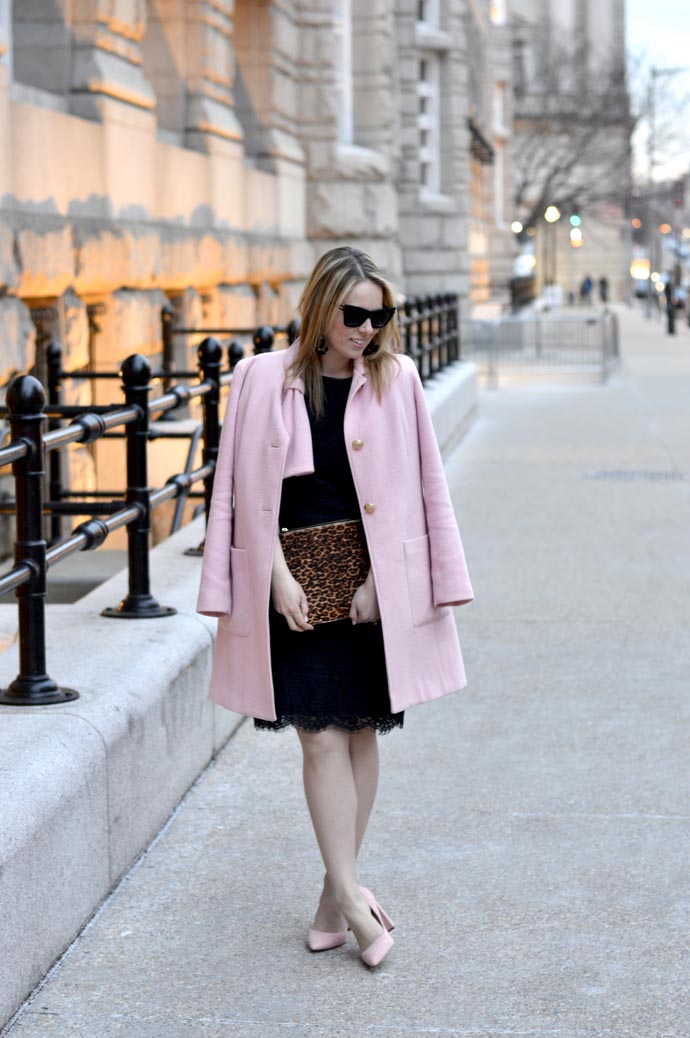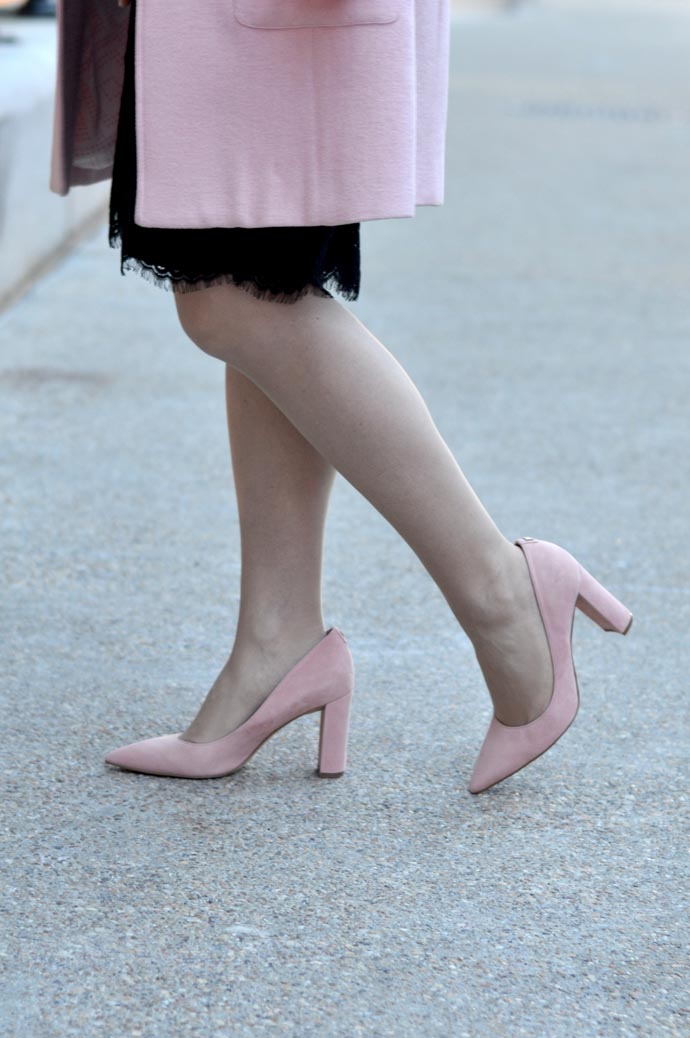 I have had this blush pink coat for a few years now and find myself constantly wearing it. Not only do I love the color, but it's hard not to be completely obsessed with the bow detail around the collar. And when I found THESE blush pink pumps, I knew that they would be a perfect match for this coat and I would be able to wear them a lot as we head into spring. With the pointed toe and chunky heel, it's a super comfortable pump that would even be ideal for extending wearing at work!
Although my plan was to post this the first of January, 2017 is already getting away from me! I have created a reader survey that I would be so appreciative if you filled out. There aren't too many questions and be sure to leave your e-mail at the end of the survey: one lucky reader will win a $25 Nordstrom gift card as a thank you for your input and following along!
Thanks so much for dropping by and thank you for filling out the survey. I will keep the survey up until the end of this week and announce the gift card winner in next Monday's post! Have a great start to the week, friends!
….
SHOP THE POST