A healthy spin on a Chinese takeout favorite, I replaced the rice in Chicken Fried Rice with quinoa. The addition of the quinoa made the dish filling and made this the perfect weeknight meal.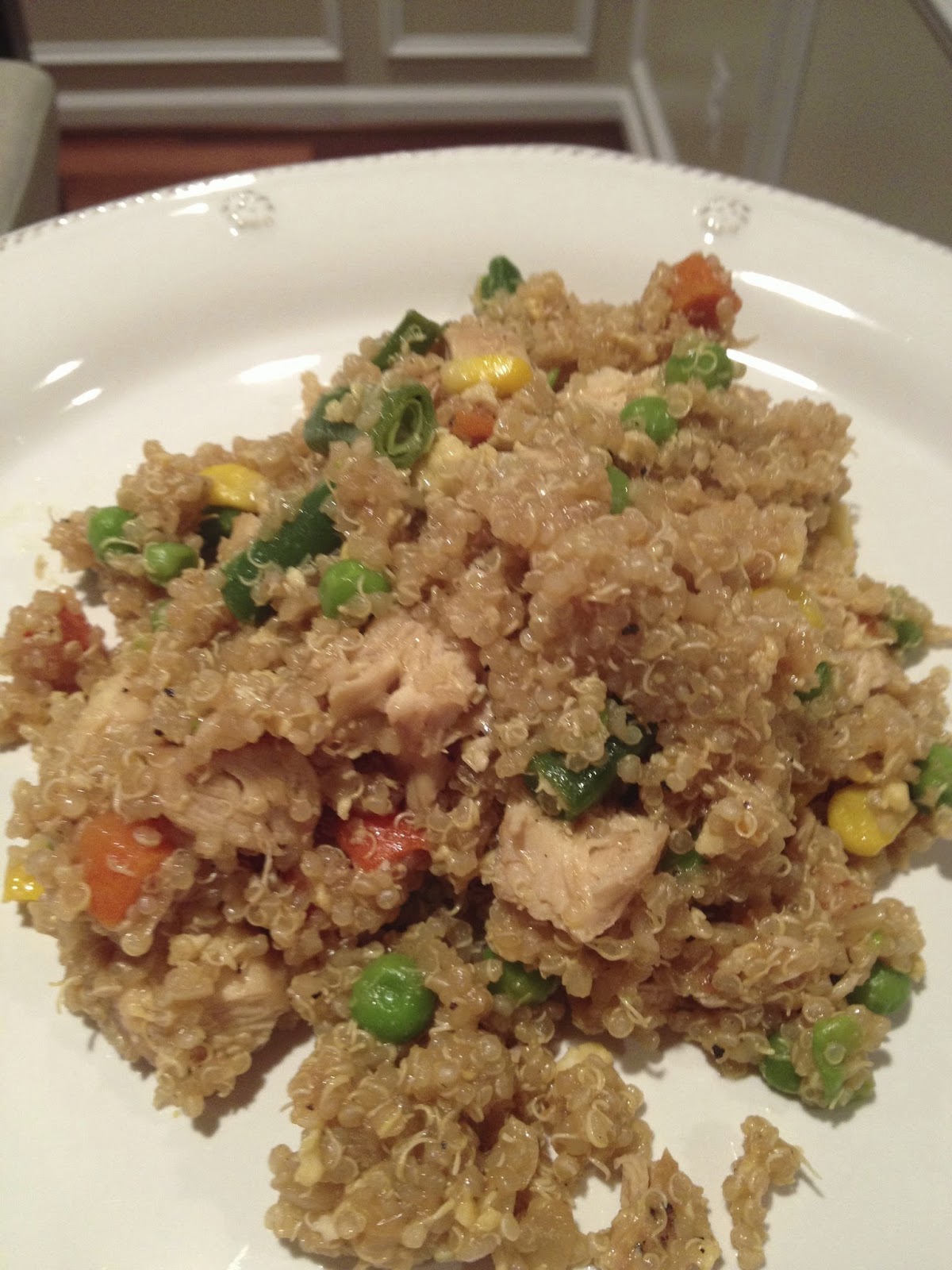 Chicken Fried Quinoa
2 cups quinoa, cooked
1 bag frozen peas and carrot mixture, thawed
1 small onion, chopped
2 cloves garlic, minced
2 eggs, beaten
1/4 cup soy sauce (I used reduced sodium)
2-3 chicken breasts
5 tablespoons extra virgin olive oil
2 tablespoons butter
Salt and pepper to taste
Begin by heating 2 tablespoons butter and 2 tablespoons butter in skillet. Season chicken with salt and pepper. Place chicken seasoned-side down and season the other side with salt and pepper. Cook about 4-5 minutes on each side (depending on thickness) until golden brown and done. Once cooked, set chicken aside and slice into bite-sized pieces. Meanwhile, cook quinoa according to package directions. [See how I cook quinoa here:
Quinoa the Superfood
.]
On medium heat, heat the remaining tablespoons of extra virgin olive oil. Add onion, garlic and peas and carrot mixture and cook until tender, about 5 minutes. Push mixture to one side and pour eggs on the other side and cook until scrambled. Once eggs are done, stir the eggs and vegetable mixture together. Add cooked quinoa, diced chicken and soy sauce. Blend together until heated through.