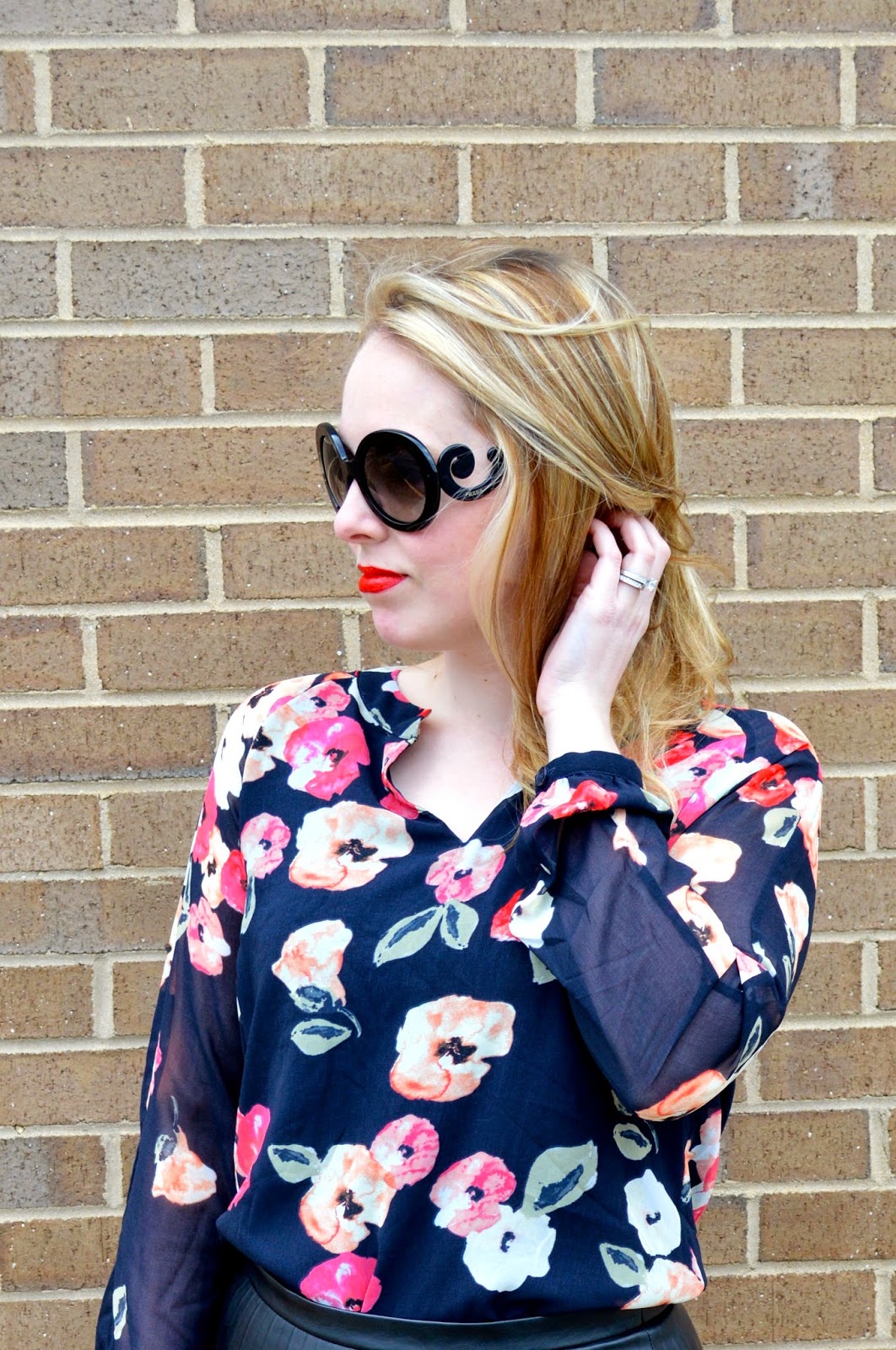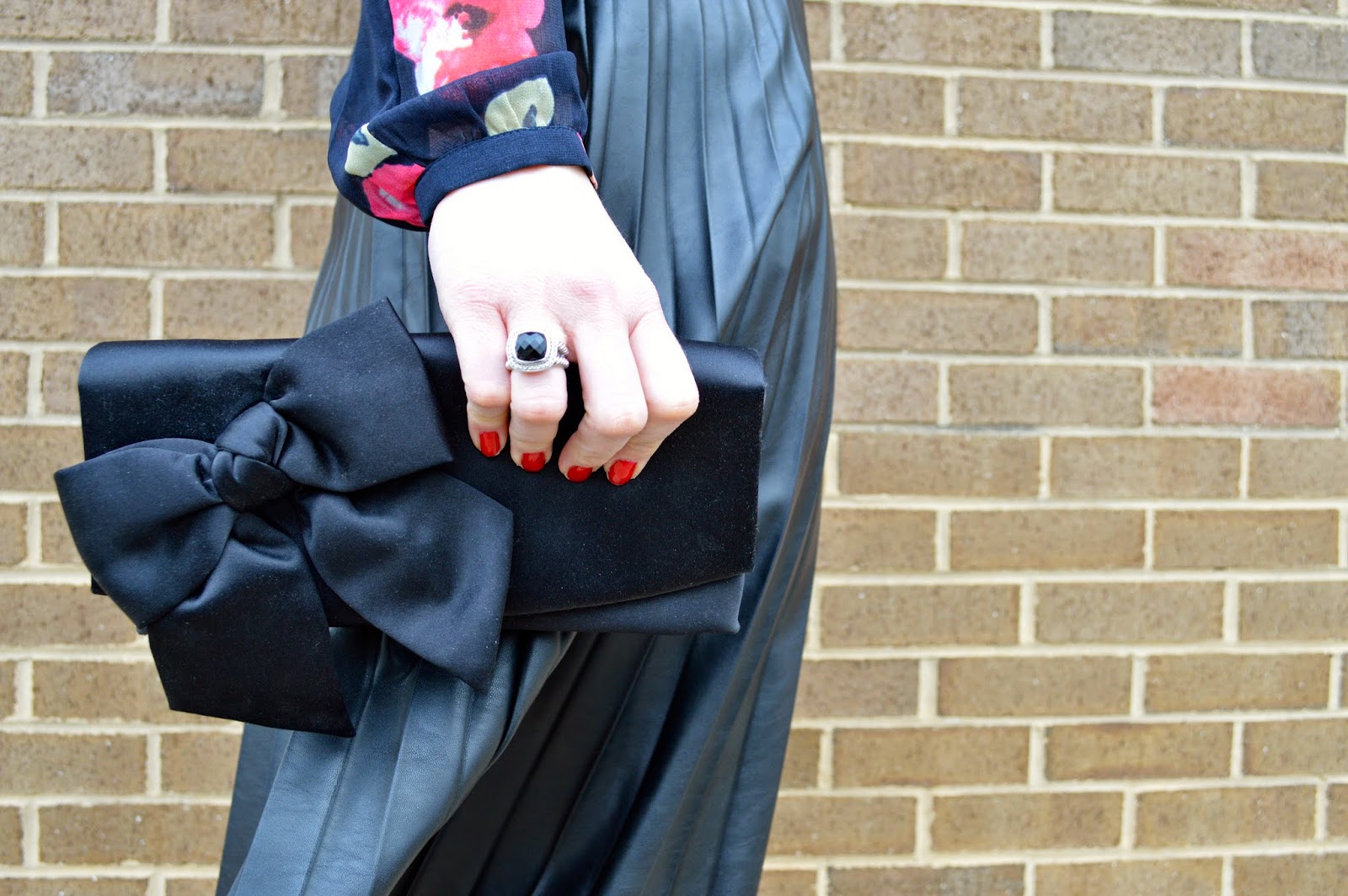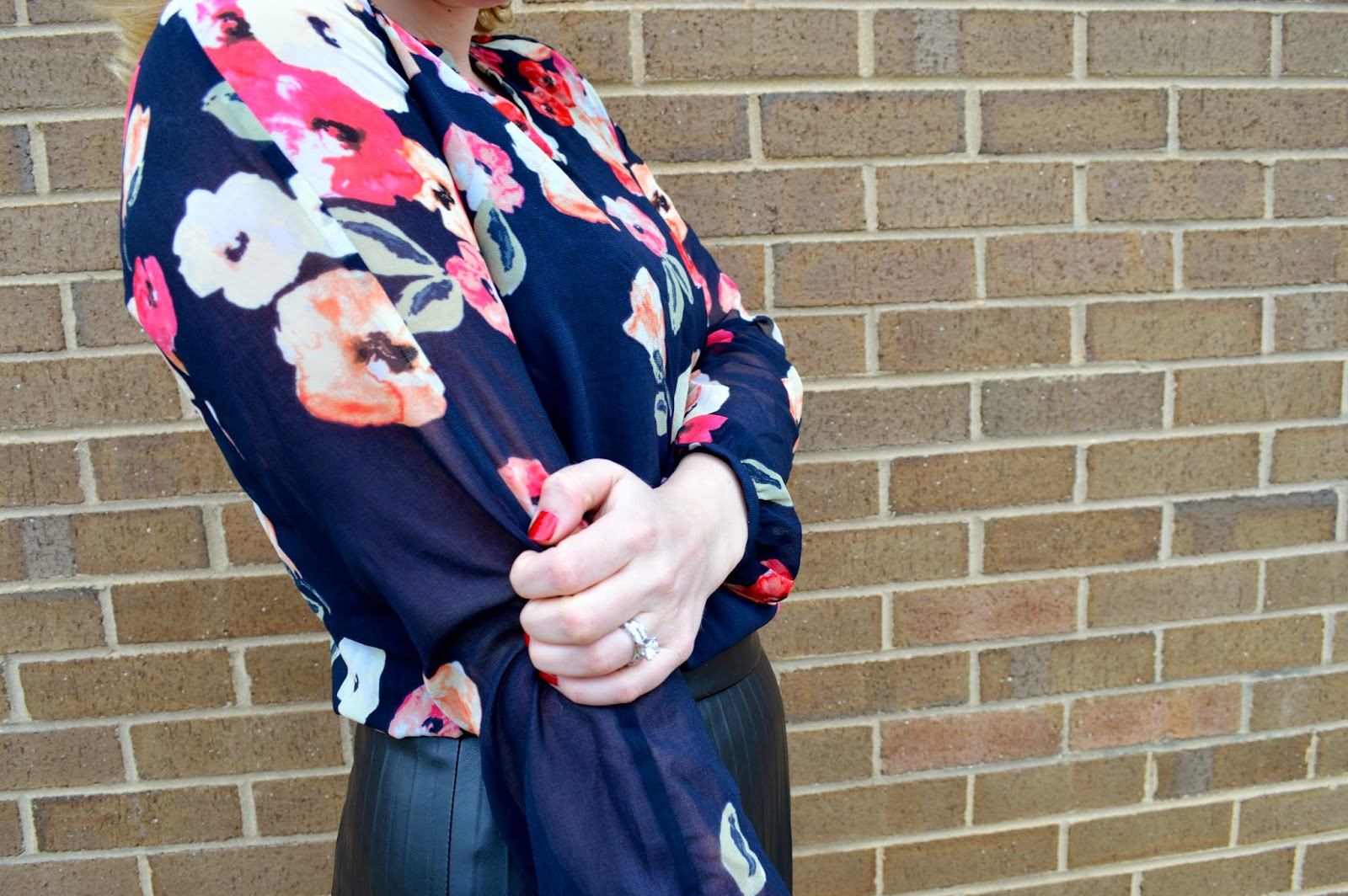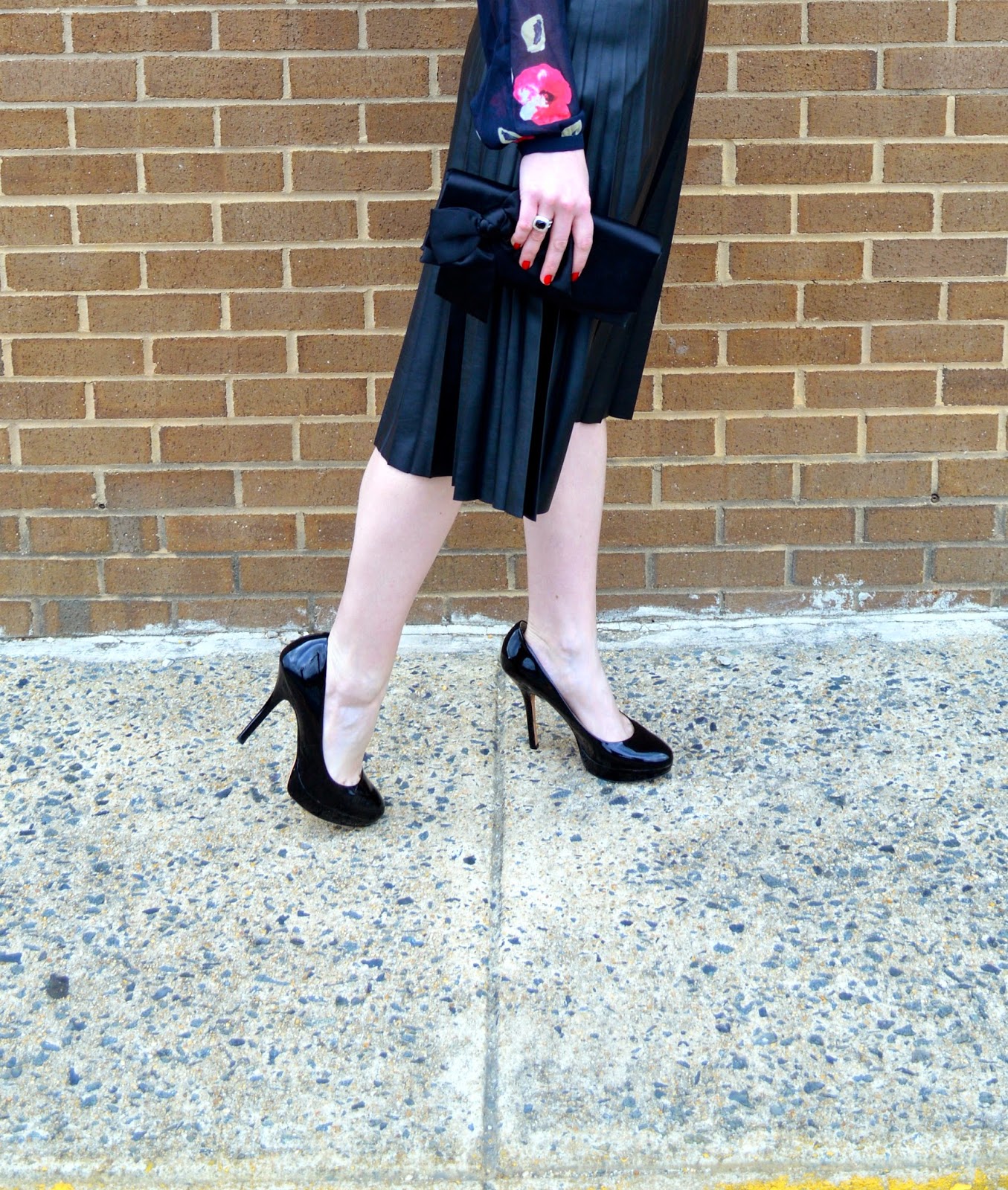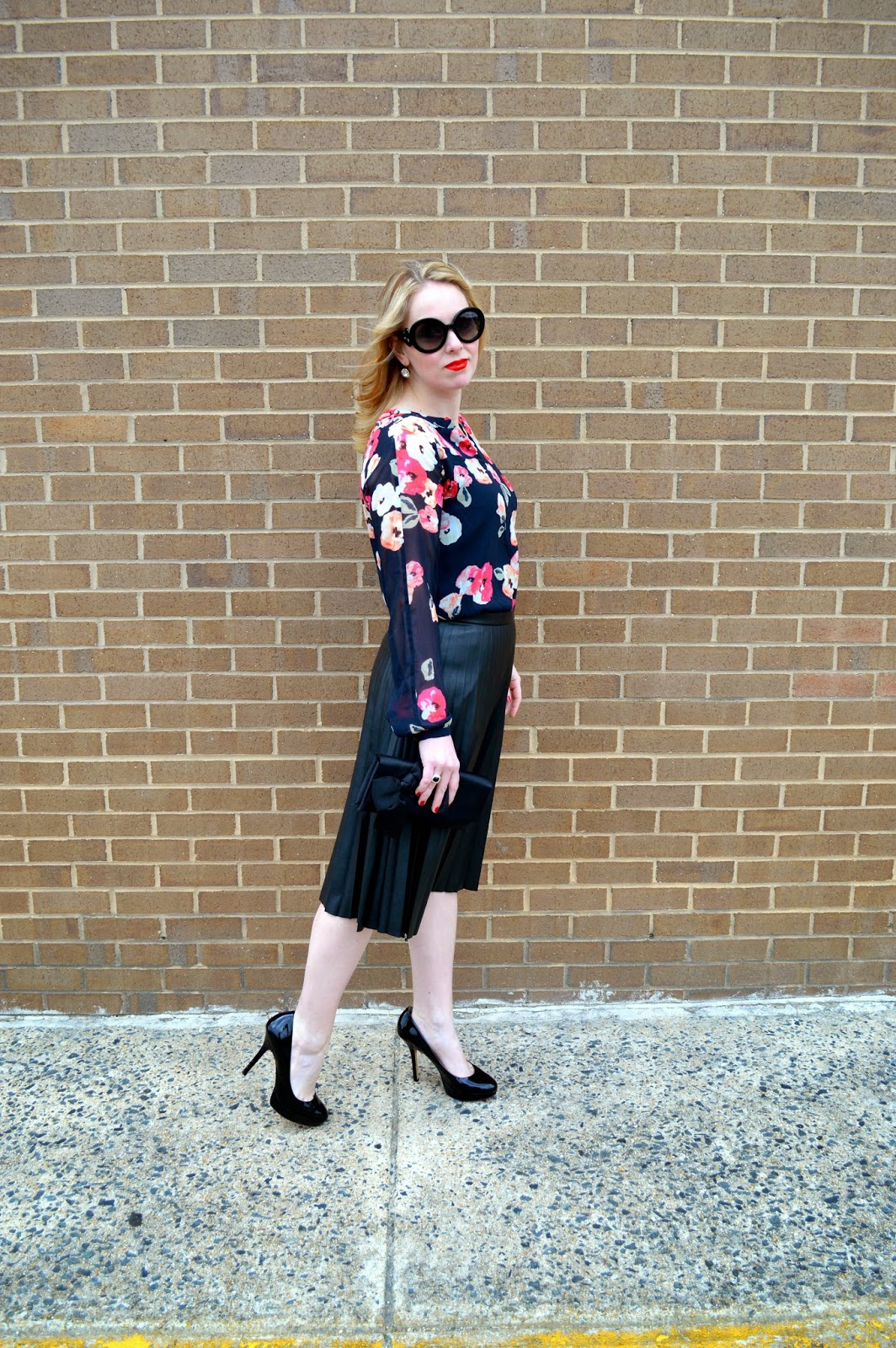 Happy Monday! Today I am sharing a floral holiday look. I have been wearing this CAbi blouse for a few months now, styling it with jeans, leather leggings and other pants. But I love that by pairing it with a fun skirt, heels and a bright red lipstick, it instantly turns into the perfect holiday look! Whether it's just dressing up for the office or going to a holiday party, this is the perfect look for a very floral Christmas!
As a side note, I recently reached 1,000 followers on Instagram. THANK YOU to each and every one of you that has taken the time to follow me on Instagram, Facebook, Pinterest and of course the blog, as I share my passion for fashion and food.
Have a great week and thanks for stopping by!