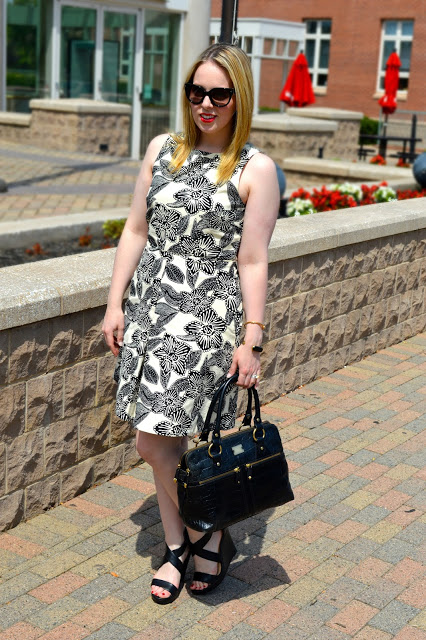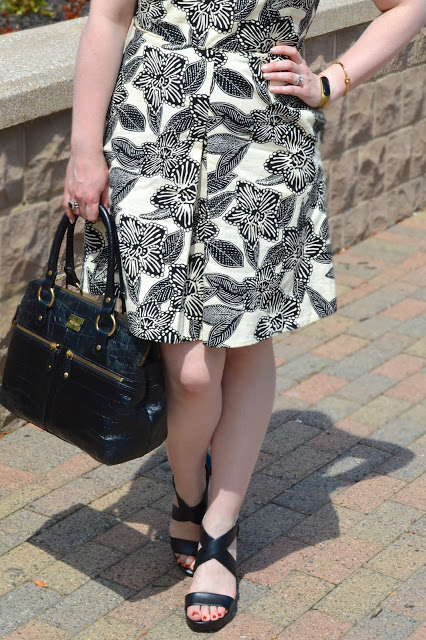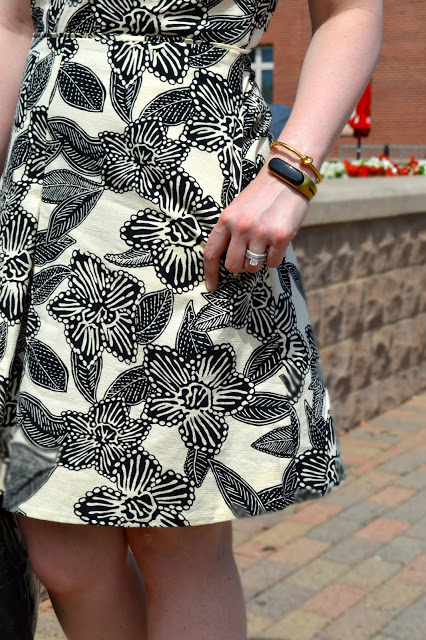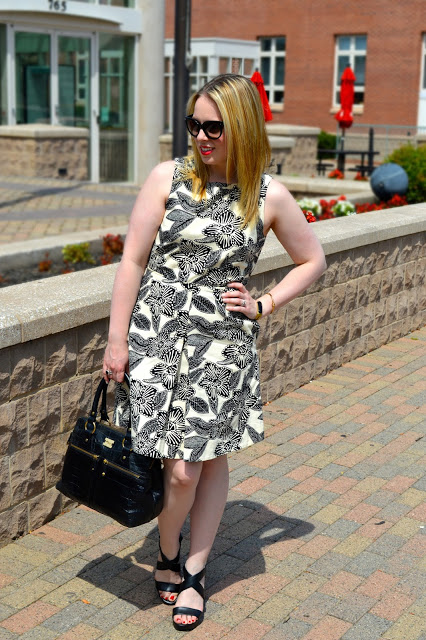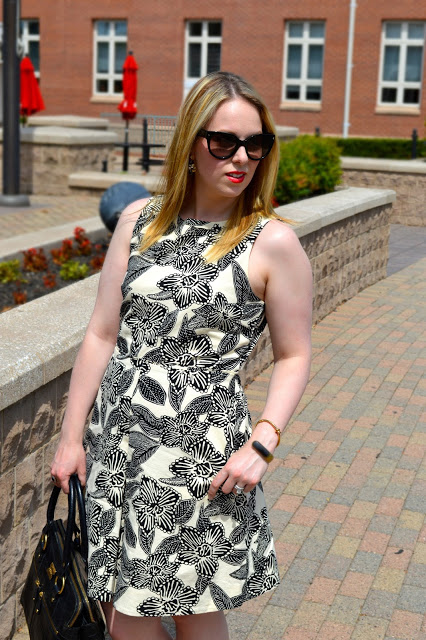 Happy Monday, friends! Can you believe this is the last full week of August?! Time needs to slow down! With summer gradually coming to an end, today I wanted to talk about end of summer dresses. I picked up this dress on sale last weekend while in Chicago and I'm so glad it was still in stock in my size. I love the black and white floral print and think it's a great style to wear as we transition into fall. It can easily be paired with a cardigan and open toe booties to make it more fall-like. Although, you may not want to cover up the back of this dress. How cute is the cut-out triangle?! Below, I've linked to some other end of summer dresses that I'm loving right now too 🙂
For those of you who follow me on Instagram, you may notice that I have been obsessing over my Mira fitness tracker. I love working out and I have always wanted a fitness tracker, it seemed like a great way to keep track of your exercise activity and goals. Until now, I haven't found a "cute" fitness tracker that would go with everyday looks. Sometimes, you want something more than a rubber band! I've been wearing this Mira fitness tracker since Chicago, and I'm so happy with it! You can easily take the black "stone" off the bracelet and attach it to your workout gear, so it's easy to use for workout purposes as well.
Hope you all have a wonderful week!
….