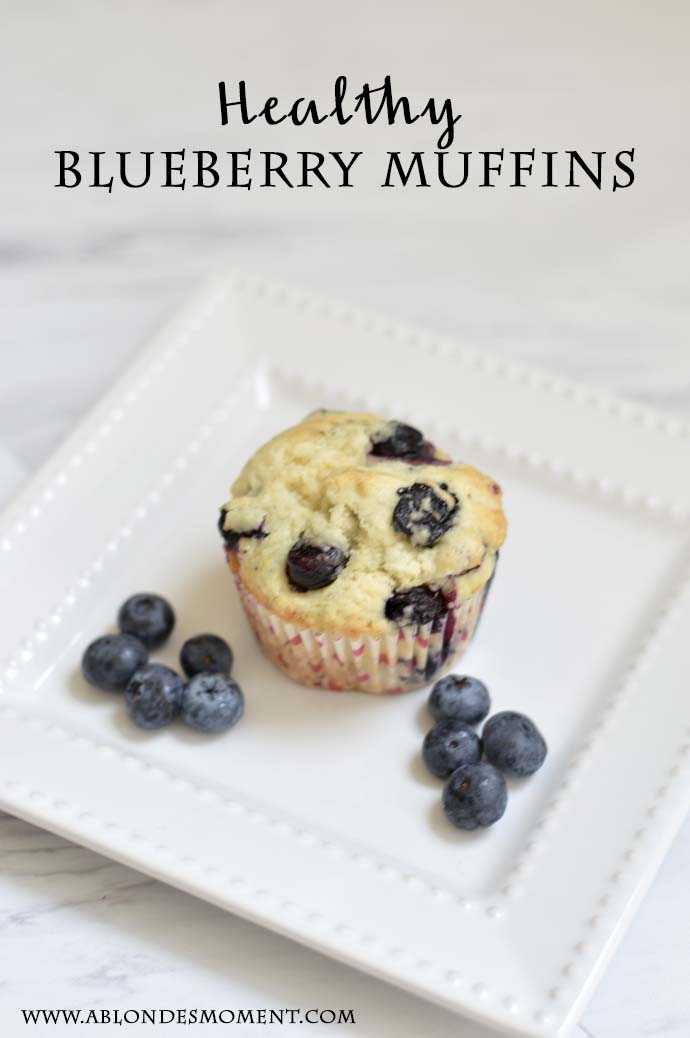 Happy Tuesday, friends! With these warm temperatures, it really has me dreaming of summer. One of my favorite summer morning treats — let's be honest, it's my favorite year round, but the fresh blueberries make them that much better — are blueberry muffins. My mom has been making them since I was little and the other weekend we decided to swap some of the ingredients to create a healthier morning muffin.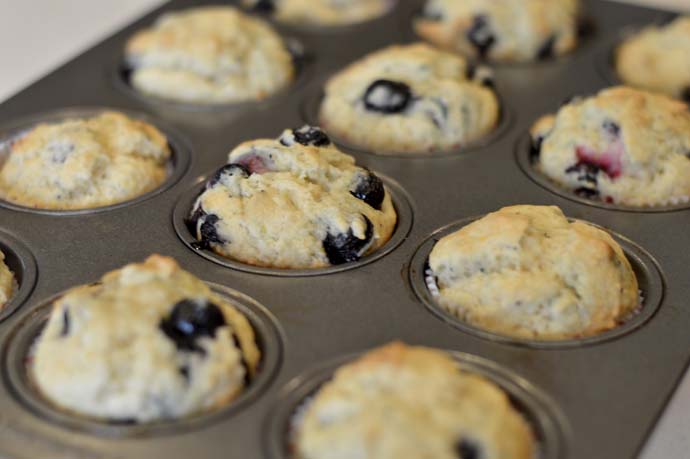 There is just something about these muffins. My mom will make these muffins most weekends I visit because they have always been my favorite. You should know, it's pretty much impossible to just eat one of these. And if they are hot out of the oven, look. out. haha!


A few weekends ago, I was talking to my mom about these delicious blueberry muffins and thinking of ways we could substitute the original ingredients for some healthier ones. There is always a chance when substituting ingredients that the recipe won't turn out as well and bake times could be different, but I think we have found pretty good alternatives! Check out the recipe below! These muffins are just as good as the original…and with the healthier recipe, it's ok to have more than one 🙂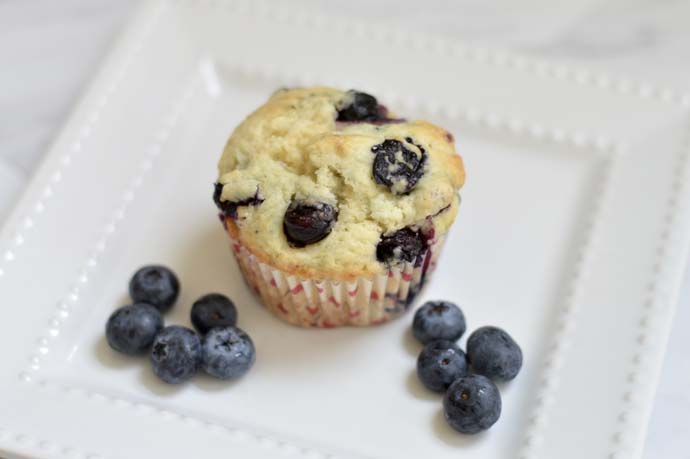 Healthy Blueberry Muffins
1 3/4 cup

flour

2/3 cup

sugar

1 tablespoons

baking powder

6 tablespoons

margarine

3 tablespoons

egg whites

1/2 cup

almond milk

1 teaspoon

lemon zest

1 teaspoon

vanilla

1 cup

blueberries

3/4 teaspoon

salt
Preheat oven to 400 degrees. Line the muffin pan with wrappers. Mix the flour, sugar, baking powder and salt in a medium-size bowl. Cut in the margarine until cumbly. Beat the egg whites, milk, lemon zest and vanilla in a second, medium-sized bowl. Stir in the flour mixture until moist. Stir in the blueberries. Pour the batter into the muffin cups. Bake 15-20 minutes. Enjoy!
….
Thanks for stopping by! I hope you have a wonderful Tuesday!