A fun twist on pizza! A super-quick version of a traditional pizza with a shorter bake time. Perfect for busy weeknights!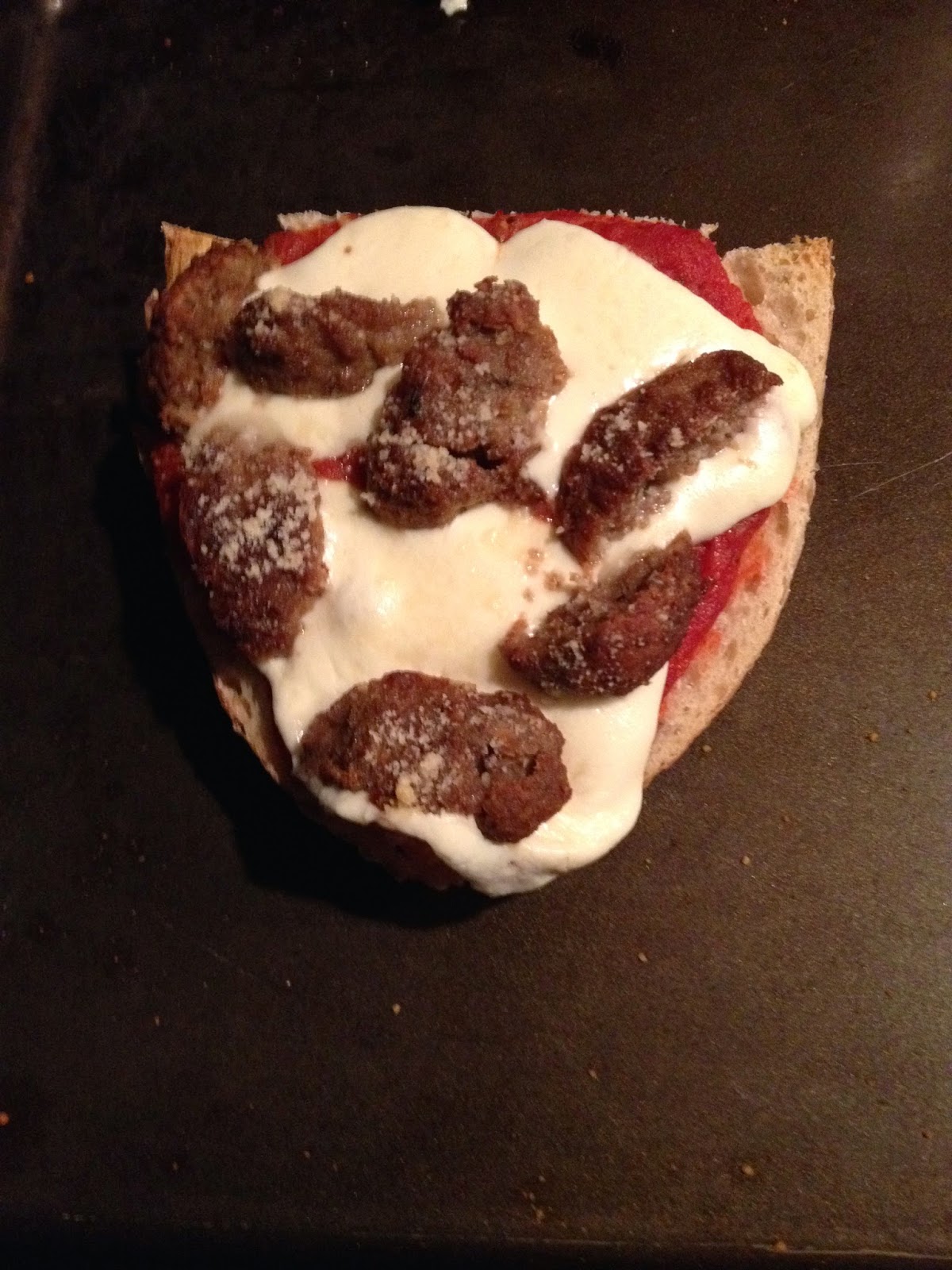 Meatball French Bread Pizza
1 French bread loafed, sliced lengthwise in half
10 meatballs (store-bought or frozen), sliced in quarters
1 jar pizza sauce (I used Classico Fire Roasted Pizza Sauce)
1 ball mozzarella cheese, thinly sliced
3-4 tablespoons Parmesan cheese
Preheat oven to 375 degrees. Begin by slicing the French bread loaf lengthwise in half. Depending on how long the loaf is, you can slice the loaf into fourths, as I did in the above picture. (Try to find a loaf that is at least 3-4 inches in width so you have plenty of space for toppings!) Cook meatballs according to package instructions. Once the meatballs are cooked, slice them in fourths.
To assemble pizzas: Spread desired amount of pizza sauce onto each "pizza crust." Place thinly sliced mozzarella on top of the sauce, followed by the meatballs and about a tablespoon of Parmesan cheese on each pizza. Bake for about 10-12 minutes or until cheese begins to bubble.
*As a side note, Classico makes some great pizza sauces! I love homemade sauce, but there always isn't time to make the sauce from scratch, especially for pizza. Classico makes a traditional and fire roasted pizza sauce and they are both great! I went with the fire roasted for this particular recipe to give it some heat, but the traditional sauce is great too!