I love making wreaths. I have made one for each season for our front door, and frankly, I'm a little sad that all my wreath making is finished (until I get tired of my current rotation).
There is this annoying nail that is on the front of our house, presumably added by the previous owner to hang a wreath. I guess I could have taken it out or just ignored it, but in the almost two years that we have lived here, I've been determined to put something there. It finally hit me: I love monograms, initials, etc – I thought, why not hang an "M" on that nail. About a year ago, I wanted to make a "M" wreath for the front door, but was never able to find a big enough letter for the front door. But since this is hanging next to a wreath, the letter didn't need to be so large. So I headed to Michaels.
Although you could cover the letter in flowers, I opted for moss, something that would go with each season's wreath. It was a fun "arts and crafts" project for a Saturday and it turned out perfect!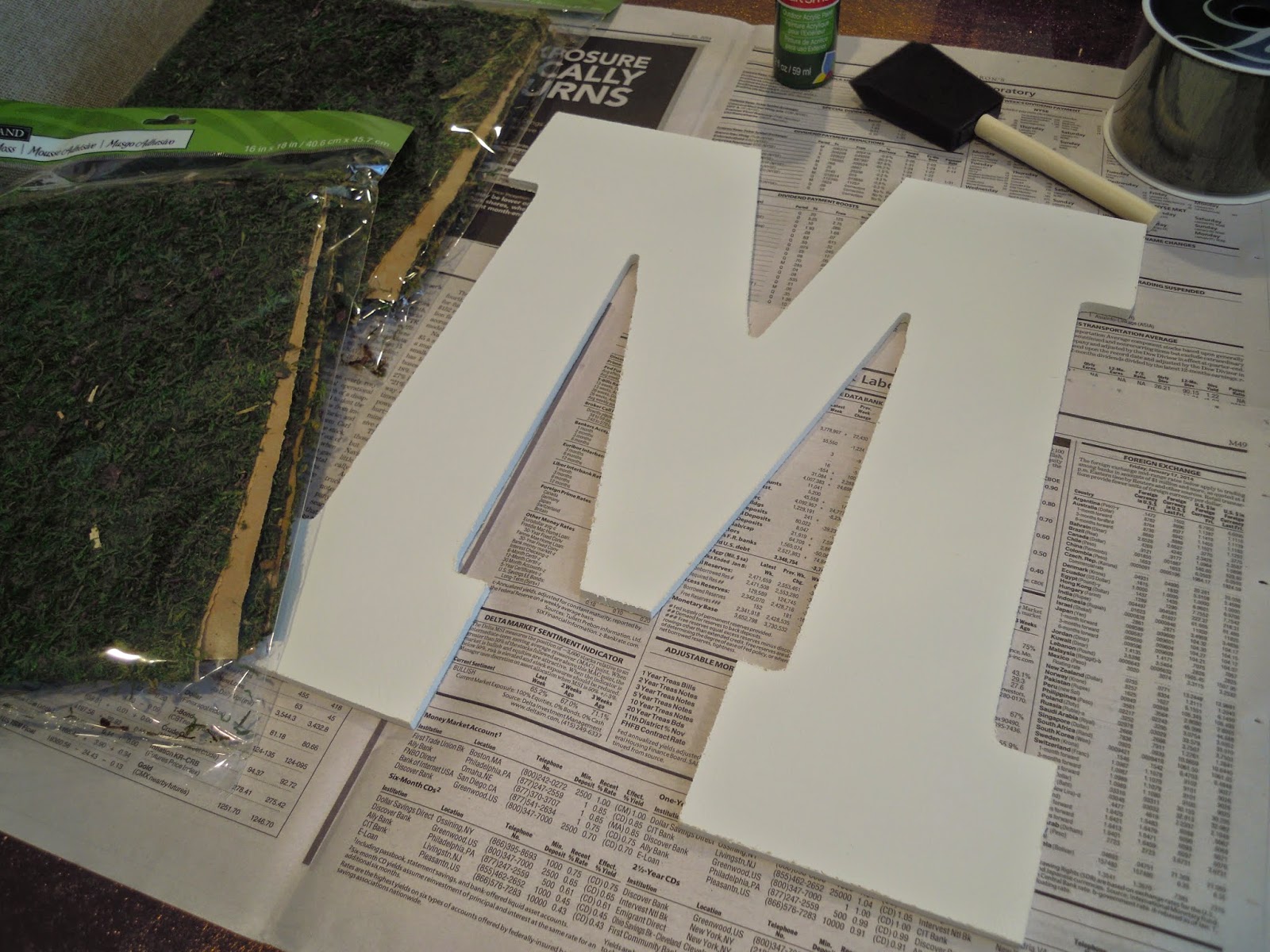 Moss Monogram Supplies
Moss Monogram Supplies
1 letter (I used a wood letter)
Green outdoor acrylic paint
Foam paintbrush
Adhesive-backed moss
Scissors
Hot glue gun
Ribbon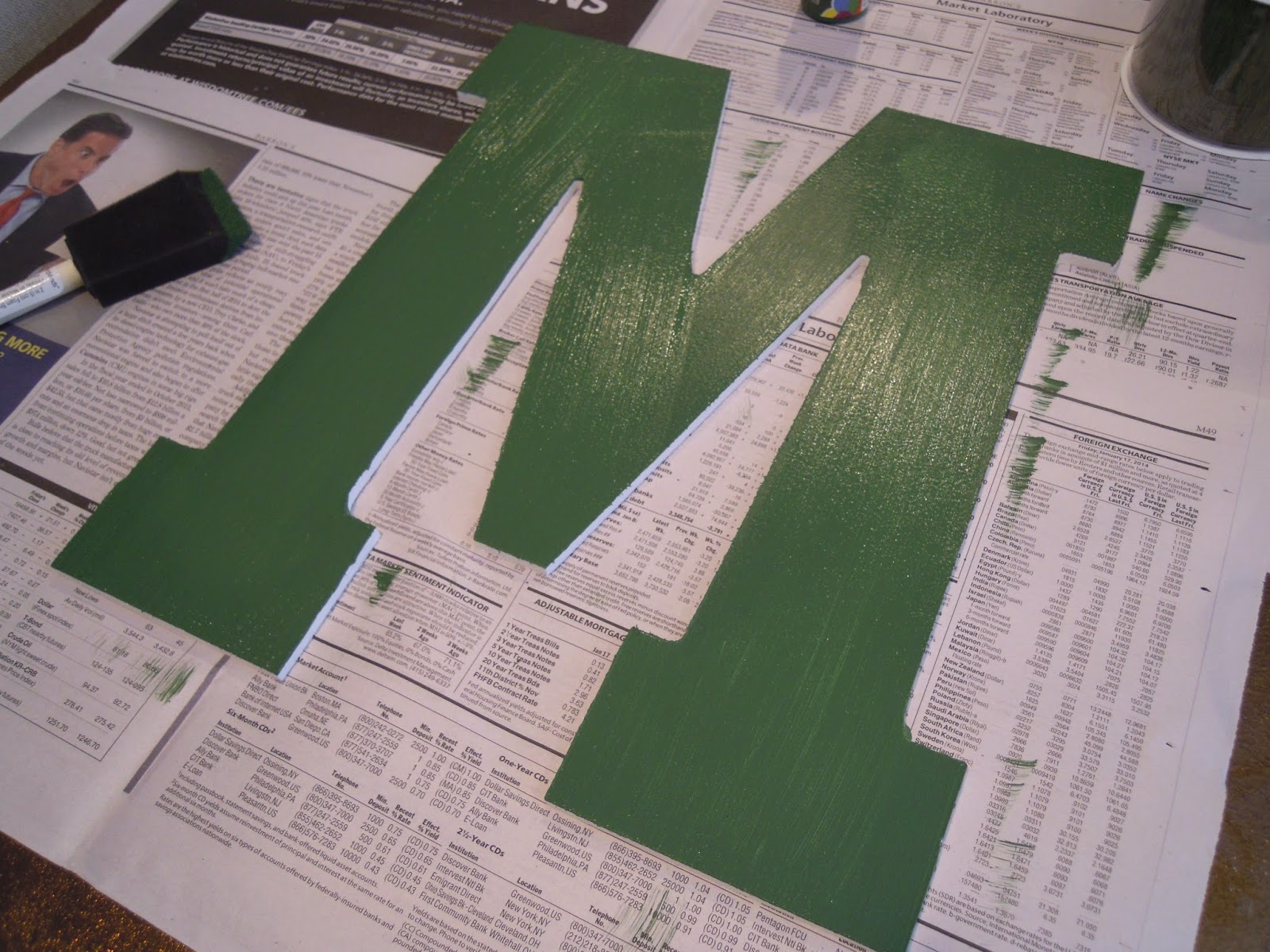 Start by prepping the wood letter. I did two coats of the green acrylic paint – my letter was originally white and wanted to make sure that the letter was completely covered so no white could sneak through. Let the letter dry. Flip the piece of moss over and trace the letter.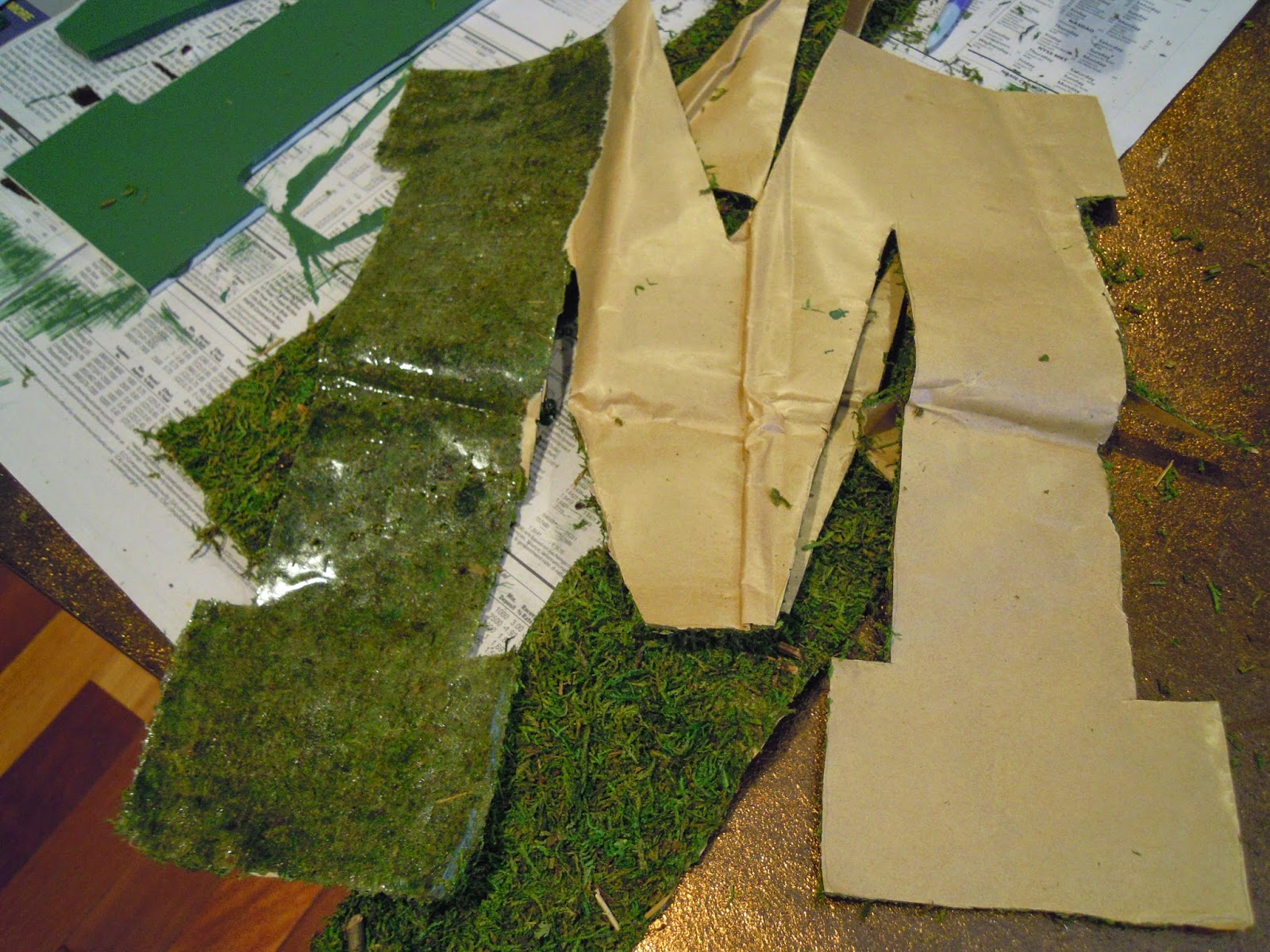 Cut the piece of moss in the shape of the letter you traced. Carefully peal the paper off the adhesive moss and place on the letter.
Press down to make sure it is securely attached. Flip the letter over so it is moss-side down. Cut a piece of ribbon to desired length and using the hot glue gun attach the ribbon to the letter. Give the glue a chance to dry before hanging. Once the letter was hanging, I tied a bow around the top of the ribbon and around the nail to finish it off!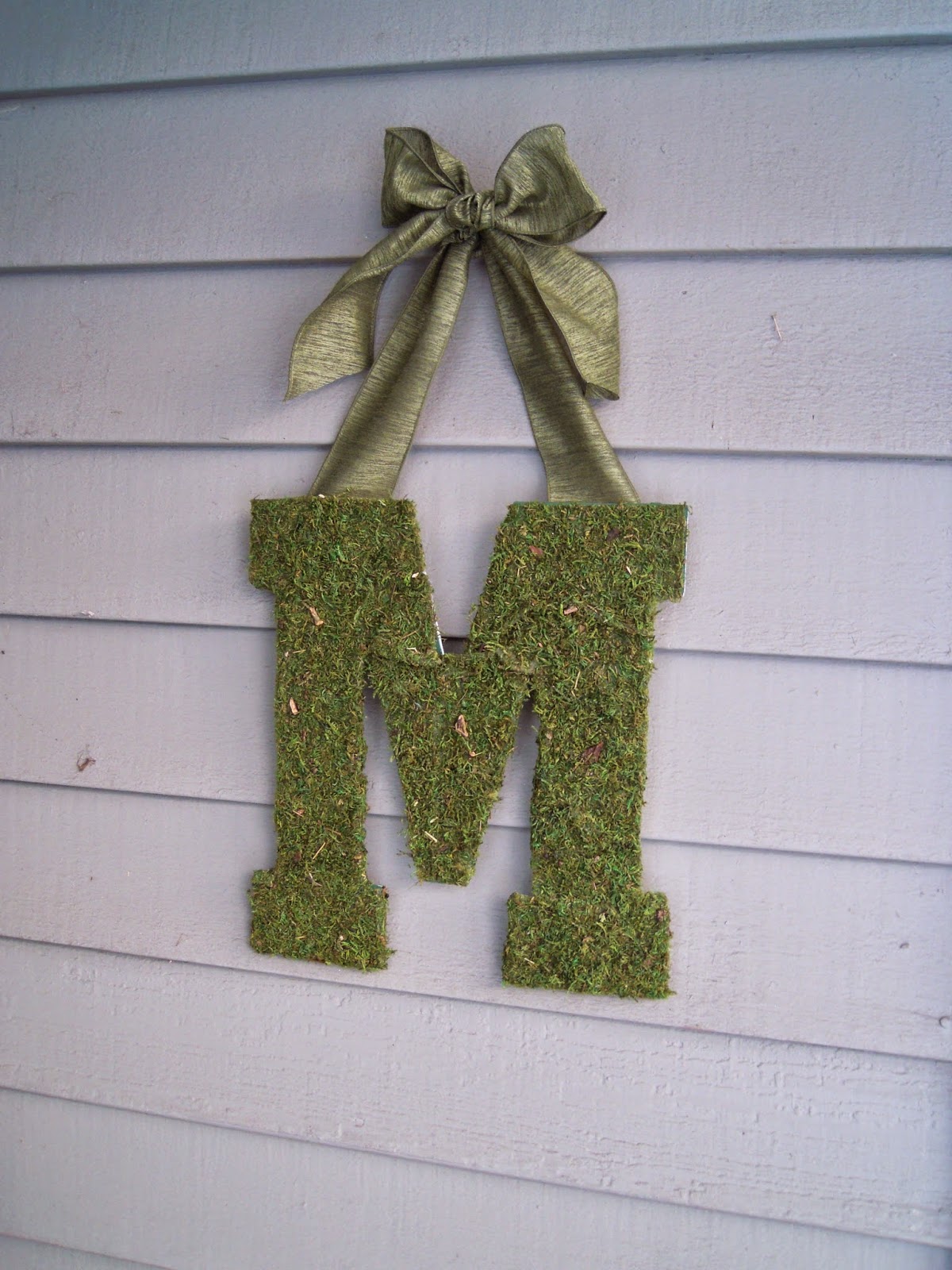 I love our new decoration…I really think it adds something to the front of the house 🙂